I'm so excited to be a stop on the blog tour for author Janis Thornton and her new release Love, Lies and Azure Eyes.  It is a paranormal romantic suspense.
Love, Lies, and Azure Eyes

Paranormal Romantic Suspense
Soul Mate Publishing, LLC (June 12, 2019)
Print Length: 267 pages
ASIN: B07PRV6VZC

Purchase Link
Amazon
Elated by Annie's response, Johnny caved to his impulse and pressed his mouth to her sweet lips, sparking a surge of electricity that ricocheted through his entire body, and for one glorious moment swept him up in a wave of emotion that meteorically whisked him to the edge of the universe, past swirling spirals of brightly burning stars — white dwarfs, red giants, entire galaxies. Caught in the rapture, he shed his cocoon of darkness and experienced the light — the wonderful, warm, life-affirming light. He reveled in it, felt alive. He almost believed he was. Almost.
* * *
West Coast journalist Annie Sinclair's career, not to mention her love life, has been on the skids far too long, when she returns to Logan Point, her small, Indiana hometown. She's back to make amends with her elderly father, and to delve into the 25-year-old, unsolved murder of her high school classmate for a writing gig with a national tabloid.
Annie's plans soon go awry, and her mettle is tested — first when her father warns her against digging into the past; and again, when she meets the Logan Point Ledger's handsome, but exasperating, new editor; and again still, when she reconnects with her first love, who clearly wants to rekindle what once was.
But Annie's most arduous test appears in the form of the earthbound spirit of a boy she once knew — the boy with the azure eyes accused of the murder she is looking into. He needs her to prove his innocence, so he can break the ties that bind him to the darkness. In exchange, he will set Annie free to realize that the love she yearns for is just within her reach … if only she will open her heart.
Janis Thornton is the author of a true crime/oral history/memoir, Too Good a Girl, as well as two cozy mysteries, Dust Bunnies & Dead Bodies and Dead Air & Double Dares. She also is the author of two local history books and contributor to Undeniably Indiana. She is a member of Sisters in Crime, the Authors Guild, and the Indianapolis Writers Center. She lives in her Indiana hometown in the same house where she grew up.
Author Links
Website: www.janis-thornton.com
Facebook: https://www.facebook.com/janisthorntonauthor
Twitter: https://twitter.com/JanisThornton
Goodreads: https://www.goodreads.com/author/show/6482161.Janis_Thornton
When did you know that you wanted to be an author?  What things, if any, influenced that decision?
I can't recall a time that I didn't think of myself as a writer. As a kid, I was always writing little stories and poems. I always enjoyed my English classes. In fact, I found diagramming sentences fun. I continued writing into adulthood, but the idea of becoming a published author didn't occur to me until I was 40 and took a short-story writing class at a nearby university. That class changed my life. I discovered I had stories to tell, and I wanted nothing more than to learn the craft, discover my voice, and get good enough for publication. It took awhile, but I think I've finally found my groove.
With so many cozies being written today, what makes your books stand out from the crowd?
My new novel isn't a cozy, but it might qualify as one with a paranormal-romantic twist. I'm not so sure there is a crowd for that genre. If there were, though, I would say the colorful characters are standouts. The cast includes a headstrong young woman, her stubborn, grumpy dad, a handsome newspaper editor who knows when he's been had, and a couple of earthbound ghosts with misunderstandings to clear up so they can sever the ties and move on.
Do you work from an outline or plot or do you just see where the characters take you?
All my stories start from a seed. It could be for a character, an event, or a situation — anything. My second novel, a cozy mystery, grew from a situation I observed in a restaurant. Ideas are everywhere, and they are infinite. From there, I start developing situations, and I start populating them with characters. When I get to that point, that's when I start to get formal and begin plotting the scenes using PowerPoint slides. So, yes, I plot. But … I also give myself the freedom to make adjustments as better ideas occur to me. So to your question, do I outline a plot or do I let my characters take me along, my answer is simple: Yes!
Do you read your reviews?  Do you respond to them, good or bad?  Do you do anything special to get those reviews?
Yes, I do read my reviews. Nothing is more gratifying than a review written by a satisfied reader. It means I've connected with a reader in the way I had hoped. A bad review, on the other hand, provides an opportunity for growth. Perhaps the reviewer discovered a flaw in the writing that I never realized, and perhaps I can use that criticism to improve my writing for future works.
I never respond — good or bad — although I'm tempted. As for getting reviews, I take part in guest blogs and interviews when a new book is released, and always encourage readers to share their thoughts.
What advice would you give to your younger self?
If I could have a chat with a much younger version of me, I would tell her to trust her intuition and to follow her heart.
Do you think that the cover plays an important part in someone buying your book(s)? Who designs your book covers?
We've all heard that you shouldn't judge a book by its cover; however, a book without a cover will be difficult to judge.
As for my covers, if asked, I offer the publisher's artist my thoughts about which story elements might be incorporated into the layout. But generally, I leave the final cover design decisions to the publisher and their very capable artist.
Please give us an insight into your main characters. What do you think makes them special?
What makes my protagonist, Annie, special is the person she becomes once she lets her guard down. In the course of the story, she goes from an uptight snob to a loving friend, daughter, and wife. Ideally, Annie's change will provide readers with a glimpse of themselves.
One of the primary characters, Johnny Lange (the boy with the azure eyes), is special because of his determination to fulfill his double-edged mission — 1. To clear himself as the main suspect in a murder that happened 25 years before; and 2. To convince someone to love him. His sweet, innocent vulnerability is what sets him apart.
And for Scott Wayne, another primary character, the last thing he's looking for is love. And yet, the moment the possibility walks into his life, he snatches it up — softly and unhurried — and he wins her heart on her terms.
What have you learned about yourselves since becoming an author?
Since becoming an author, I have learned to trust my intuition and follow my heart. (See Question #5 above.)
Do you write full-time or part-time?
I have a number of part-time jobs, but writing is the only one that matters.
What do your plans for future projects include?
Upcoming non-fiction projects include a pictorial history book for Elwood, Indiana, scheduled for a July 1 release; and coming October 2020 will be "No Place Like Murder," a collection of true stories about historic crimes that occurred in Indiana from 1869 through 1950. As for fiction, I plan to have Book 3 in the "Elmwood Confidential" cozy mystery series ready for publication next summer, and an idea for a romantic comedy has been noodling around in my head. Stay tuned!
What do you think the hardest part of writing is?  What is the easiest?
In my opinion, the hardest part of writing is getting started. Conversely, the easiest part is … hmmm. Easiest? I'll have to get back to you on that.
What type of books do you like to read? Who are some of your favorite authors?
It's no secret that I'm partial to mysteries. Topping my favorite mystery authors are William Kent Krueger, who also happens to be one of the nicest men in the world, Larry Sweazy, Terence Faherty, Nancy Pickard and, of course, the late, great Sue Grafton, to whom I owe my fondness for smart, sassy, crime-solving protagonists. Besides mysteries, I look for recommendations from my friends, and that's how I discovered women's fiction author Elizabeth Berg, whose words never fail to tug at my heartstrings.
What is the one thing you would like your readers to know about you?
The one thing I want readers to know is that I'm having the time of my life.
Do you have anything specific you would like to say to your readers?
Yes … I want to thank readers (i.e., friends I haven't yet met) for spending a couple minutes scrolling through this interview. It's been a joy connecting with you all. And thank you, MJB, for the opportunity.
How can readers discover more about you and your work?
        Website: http://www.janis-thornton.com
        Blog: http://www.janis-thornton.com/blog
        Facebook:  http://www.facebook.com/janisthorntonauthor
        Amazon Author Page:  http://www.amazon.com/Janis-Thornton/e/B00E5UTSFY/
        Goodreads:  http://www.goodreads.com/author/show/6482161.Janis_Thornton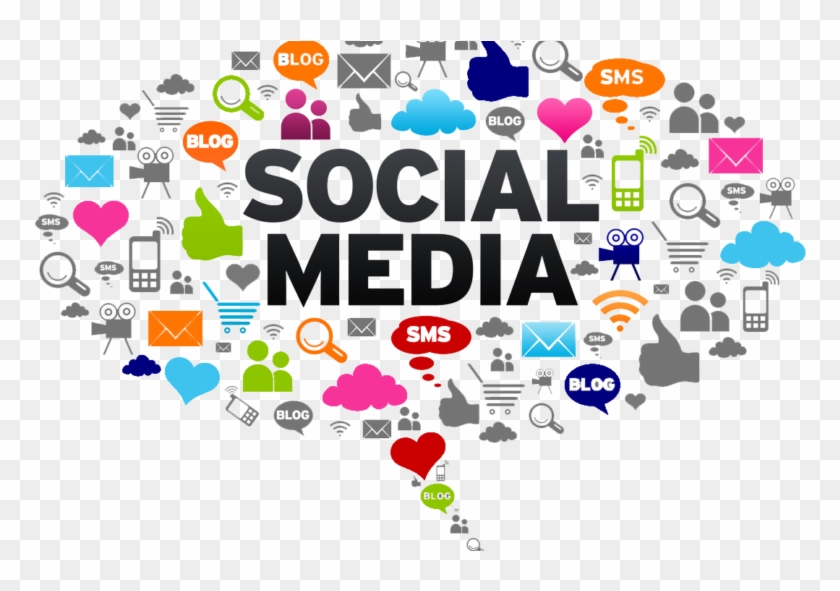 To Enter The Rafflecopter Giveaway, click on the link below:
http://www.rafflecopter.com/rafl/display/02887792890/?widget_template=56d5f80dbc544fb30fda66f0
TOUR PARTICIPANTS
June 12 – Babs Book Bistro – SPOTLIGHT
June 13 – Ascroft, eh? – AUTHOR INTERVIEW
June 13 – ⒾⓃⓉⓇⓄⓈⓅⒺⒸⓉⒾⓋⒺ ⓅⓇⒺⓈⓈ – SPOTLIGHT
June 14 – ❧Defining Ways❧ – CHARACTER INTERVIEW
June 15 – MJB Reviewers – AUTHOR INTERVIEW
June 16 – StoreyBook Reviews – CHARACTER GUEST POST
June 16 – 4covert2overt ☼ A Place In The Spotlight ☼ – AUTHOR INTERVIEW
June 17 – Cozy Up With Kathy – SPOTLIGHT
June 17 – Books Direct – GUEST POST
June 18 – Brooke Blogs – GUEST POST
June 18 – Celticlady's Reviews – SPOTLIGHT
June 19 – Baroness' Book Trove – REVIEW
June 19 – Ruff Drafts – SPOTLIGHT
June 20 – I'm All About Books – SPOTLIGHT
June 21 – The Book Diva's Reads – CHARACTER GUEST POST  
June 22 – Brianne's Book Reviews – REVIEW
June 22 – Escape With Dollycas Into A Good Book – SPOTLIGHT
June 23 – Christa Reads and Writes – REVIEW
June 24 – A Wytch's Book Review Blog – CHARACTER INTERVIEW
June 25 – Literary Gold – SPOTLIGHT