I'm so excited to be a stop on the blog tour for author Jodi Rath and her new book Jalapeno Cheddar Cornbread Murder.  This is the second book in her Cast Iron Skillet Mystery Series.
Jalapeño Cheddar Cornbread Murder (The Cast Iron Skillet Mystery Series)

Cozy Mystery
2nd in the Series
MYS ED LLC (June 21, 2019)
Print Length – 185 Pages
Digital ASIN: B07Q1K4DN3

Purchase Links – Amazon –
All other e-platforms: https://books2read.com/u/bOAYyK
Financial fraud of elderly villagers in Leavensport, an urban sprawl threat to the community, disastrous dates, cross-sell marketing gone wrong, and another murder? Jolie Tucker is ready to try dating again. Well, she has no choice—since her family auctioned her off to the highest bidder. Her best friend, Ava, has agreed to a double date, but both friends find out hidden secrets about their partners as well as deception by one of the village's own, who will soon be found dead. This plot is sure to be spicy!
Moving into her second decade working in education, Jodi Rath has decided to begin a life of crime in her The Cast Iron Skillet Mystery Series. Her passion for both mysteries and education led her to combine the two to create her business MYS ED, where she splits her time between working as an adjunct for Ohio teachers and creating mischief in her fictional writing. She currently resides in a small, cozy village in Ohio with her husband and her seven cats.
Author Links:  Webpage: https://www.jodirath.com/   FB: https://www.facebook.com/jodirath FB Author Page: Author Jodi Rath  Twitter @jodirath
Goodreads: https://www.goodreads.com/author/dashboard  Bookbub: https://www.bookbub.com/profile/jodi-rath
Pinterest: https://www.pinterest.com/jodirath/
Monthly Newsletter Link: http://eepurl.com/dIfXdbGet  Short Story "Sweet Retreat" for free by subscribing to my monthly newsletter. Subscribe to my newsletter to receive free flash fiction, A Mystery a Month, serial scenes from series, and deleted scenes).
When did you know that you wanted to be an author?  What things, if any, influenced that decision?
I've always loved to read and to write. I was a kid who was checking things out of the library at an early age and reading poetry and autobiographies. I'd spend my summers reading and writing as a teen. I'd rather write than go to parties or be with friends. I'm still that way now.
With so many cozies being written today, what makes your books stand out from the crowd?
My series is a culinary cozy mystery series. The theme is cast iron skillet cooking with recipes at the end of each book. I only know of one other cast iron skillet mystery series out there right now. Plus, my series is based off the village I live and grew up in and the inner city where I was born and spent the first six years of my life—not to mention friends and family of the protagonist all have quirks that my family and friends have.
Do you work from an outline or plot or do you just see where the characters take you?
A little of everything—I have a loose outline to start with—then I move to using my murder board which is a dry erase board to plot. I have a bulletin board too where I keep the key points to the book up at all times. But the story changes from first draft to last. So, a little of everything.
Do you read your reviews?  Do you respond to them, good or bad?  Do you do anything special to get those reviews?
I don't believe in pushing for reviews (not for myself but I don't look down on any author who does it—we all have to have our own strategies). Reviews are important to me—not that I get "good" reviews. I'm an educator and I'm always learning. I have a specific notebook where I take notes of all reviews I get on all platforms—including comments from blogs. I reflect over these and use them as I continue to grow as a writer. I will never be a perfect writer—nor do I want to be. I want to continue to get better and grow—writing is a journey—not a race to be won. I appreciate all comments, reviews, emails, text, phone calls, meetings, critiques about my writing—good, bad, or ugly—even the "trolls" as I've heard other writers call them have insight…I mean, hey, they gave enough of a care to spit on me—so, that's something!
What advice would you give to your younger self?
To realize that who I am is enough and not to allow other people to dictate who I am or to allow society to dictate what is a "norm."
Do you think that the cover plays an important part in someone buying your book(s)?   Who designs your book covers?
Karen Phillips does my covers. She did the first cover 90% on her own without me weighing in too much. I was naive to the business.  Yet, she has an amazing eye for it—I gave her all kinds of info on the characters, the village, the story, the plot, the twists and she went with it. For the covers of book two and three, I've become a lot more vocal weighing in more at like 60 to 70% and we have gone back and forth in discussions and drafts until they look exactly like I want them to look. I'm getting more confident and understanding my vision more as I continue the series.
Please give us an insight into your main characters.  What do you think makes them special?
My editors and readers tell me that my characters are fleshed out well. They sound like people talk; they have quirks like we all do; they struggle with a lot of internal issues from the past—you know we all have demons and baggage. Mostly, what I love about my characters and what I find special about this series is that I work really hard to include diversity in the setting and in the characters—having the main setting take part in a small, cozy village but having a near-by city (like my life growing up) where the people from the village and city have to learn to work together and have to explore and find tolerance and open-mindedness within themselves. The village people (LOL—just saw that pun) think of themselves as open-minded and tolerant but by the Thanksgiving holiday book Turkey Basted to Death, coming out this November 2019—they will begin to realize their tolerance is for those within their inner circle—not outside of the village and they will all (including people from the city) have to re-evaluate their morals, ethics, and values to reassess who they are and who they want to become as a community.
What have you learned about yourselves since becoming an author?
I'm feisty, fiery, and a bit of risk-taker and a bad ass. I bet on myself and I've won. What I mean by winning is I work REALLY hard—like seven days a week 16 to 18-hour days—all hours of the day to make this work—to make enough money to pay the bills. It's fun but not easy by any means. It's frightening at times too. Yet, here I am at 46 years old doing it and making it work in spite of the fear and in spite of lack of support from some—BUT I have a TON of support by a lot of family, my husband especially, and friends.
Do you write full-time or part-time?
Full time baby—full time!
What do your plans for future projects include?
Thanksgiving holiday book is in the first draft stages and comes out 11/18/19 called Turkey Basted to Death.  Four books come out in 2020. Two of the four are spin-off series to The Cast Iron Skillet Mystery Series. One is a series called Peggy's Purse Boutique Mystery Series and the second is Gemma's Bohemian Gems Boutique Mystery Series. Both Gemma and Peggy will show up in Leavensport, Ohio and likewise—Jolie and Ava will show up in Tri-City for Peggy and Gemma's series too.
What do you think the hardest part of writing is?  What is the easiest?
I love it all. I taught HS English, so I'm used to teaching the writing process. I don't always love when my editor tells me, "You need to rewrite this entire book." But who would love that? It's part of the journey and learning process though—so I'll take it.
What type of books do you like to read?  Who are some of your favorite authors?
Cozy mysteries, literature, poetry, thrillers—Sara Paretsky, Arthur Golden, Ralph Waldo Emerson, Hunter S. Thompson, P.J. O'Rourke, Agatha Christie, Donna Leon, Sue Grafton, Emily Dickinson, Flannery O'Connor, Elaine Viets, Shakespeare—yeah, I really love to read and re-read the Bard's work, Homer, Plato, Janet Evanovich.
What is the one thing you would like your readers to know about you?
I'm brutally honest and expect honesty in return.
Do you have anything specific you would like to say to your readers?
Honestly, one thing I was prepared for when writing was that some people would be mean for no good reason. I may be jinxing myself here—but that has not happened yet after a year. So, I'm thankful for that. I've met in person and met through email, newsletter correspondence, FB pages, messenger, and beyond SO many wonderfully nice people who are extremely loving and supportive and honest all at the same time. I'm learning from each one of them!
How can readers discover more about you and your work?
    Website: https://www.jodirath.com
    Blog: https://www.jodirath.com/blog
    Facebook: https://www.facebook.com/authorjodirath/   @authorjodirath
    Twitter:   @jodirath
     Pinterest;  https://www.pinterest.com/jodirath/
     Amazon Author Page: amazon.com/author/jodirath
     Goodreads: https://www.goodreads.com/author/dashboard
Bookbub: https://www.bookbub.com/profile/jodi-rath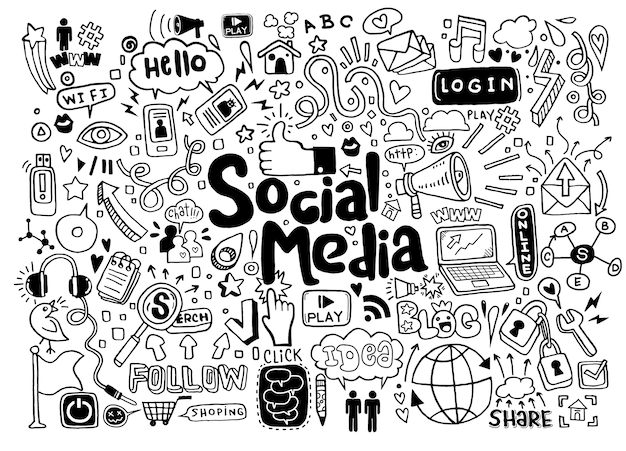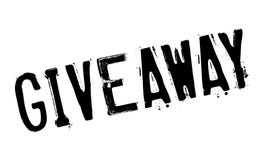 To enter the Rafflecopter Giveaway, please click on the link below:
http://www.rafflecopter.com/rafl/display/02887792894/?widget_template=56d5f80dbc544fb30fda66f0
TOUR PARTICIPANTS
June 21 – A Wytch's Book Review Blog – CHARACTER INTERVIEW
June 21 – ❧Defining Ways❧ – CHARACTER GUEST POST
June 22 – Books a Plenty Book Reviews – REVIEW
June 22 – Literary Gold – SPOTLIGHT
June 23 – A Blue Million Books – AUTHOR INTERVIEW
June 23 – Eskimo Princess Book Review
June 24 – Socrates Book Reviews – SPOTLIGHT
June 24 – The Self-Rescue Princess – CHARACTER INTERVIEW
June 25 – Ruff Drafts – SPOTLIGHT WITH RECIPE
June 25 – Babs Book Bistro – SPOTLIGHT
June 26 – Escape With Dollycas Into A Good Book – REVIEW, AUTHOR INTERVIEW  
June 26 – Mystery Thrillers and Romantic Suspense Reviews – GUEST POST
June 27 – eBook Addicts – REVIEW
June 27 – Cozy Up With Kathy – CHARACTER GUEST POST
June 28 – I'm All About Books – GUEST POST
June 28 – Author Teresa Watson – CHARACTER INTERVIEW
June 29 – Celticlady's Reviews – SPOTLIGHT
June 29 – MJB Reviewers – AUTHOR INTERVIEW
June 30 – StoreyBook Reviews – REVIEW
July 1 – Baroness' Book Trove – REVIEW
July 1 – 4covert2overt ☼ A Place In The Spotlight ☼ – AUTHOR INTERVIEW
July 2 – fundinmental – SPOTLIGHT
July 2 – Because I said so — and other adventures in Parenting – REVIEW
July 3 – Brooke Blogs – SPOTLIGHT