I'm so excited to be a stop on the blog tour for author Anna Gerard and her new release Peach Clobbered.  This is the first book in her A Georgia B&B  Mystery series.
Peach Clobbered: A Georgia B&B Mystery

Cozy Mystery
1st in Series
Crooked Lane Books (July 9, 2019)
Hardcover
ISBN-10: 1643850067
ISBN-13: 978-1643850061
Digital ASIN: B07JMK2JRD

Purchase Links
What's black and white and dead all over? Georgia bed and breakfast proprietor Nina Fleet finds out when she comes across a corpse in a penguin costume.
Nina Fleet's life ought to be as sweet as a Georgia peach. Awarded a tidy sum in her divorce, Nina retired at 41 to a historic Queen Anne house in quaint Cymbeline, GA. But Nina's barely settled into her new B&B-to-be when a penguin shows up on her porch. Or, at least, a man wearing a penguin suit.
Harry Westcott is making ends meet as an ice cream shop's mascot and has a letter from his great-aunt, pledging to leave him the house. Too bad that's not what her will says. Meanwhile, the Sisters of Perpetual Poverty have lost their lease. Real estate developer Gregory Bainbridge intends to turn the convent into a golfing community, so Cymbeline's mayor persuades Nina to take in the elderly nuns. And then Nina finds the "penguin" again, this time lying in an alley with a kitchen knife in his chest.
A peek under the beak tells Nina it's not Harry inside the costume, but Bainbridge. What was he doing in Harry's penguin suit? Was the developer really the intended victim, or did the culprit mean to kill Harry? Whoever is out to stop Harry from contesting the sale of his great-aunt's house may also be after Nina, so she teams up with him to cage the killer before someone clips her wings in Peach Clobbered, Anna Gerard's charming first Georgia B&B mystery.
Sometimes when you read a book, something just clicks and you really enjoy it.  That is what happened when I started reading this book. I really enjoyed the characters, the setting was great and the mystery was intriguing.
The characters are well developed and well rounded.  Nina is spunky, smart and feisty. I enjoyed getting to meet her and spend time with her.  The nuns that stayed in the Bed and Breakfast added so much to the story, they were funny and quirky.  The jury is still out on Harry, I am not really sure if he is a good guy or not. Hopefully I will find out in future books.
The writing style flows smoothly and the book is an easy read.  The author is very talented in her descriptive writing and I was drawn into the book from the very first page.  The mystery was well plotted and carried on well throughout the entire book. There were a lot of clues to sift through and suspects to consider and it was not easily solved.  I was surprised at who the culprit was, I was sure it was someone else.
This book is a great start to a new series.  I highly recommend this book to everyone who enjoys a well crafted cozy mystery.  I am looking forward to reading the next book in the series.
I voluntarily reviewed an ARC of this book provided by the publisher, Crooked Lane Books , and NetGalley, which I greatly appreciate.
DIANE A.S. STUCKART is the New York Times bestselling author of the Black Cat Bookshop Mystery series (writing as Ali Brandon). She's also the author of the award-winning Leonardo da Vinci historical mysteries, as well as several historical romances and numerous mystery, fantasy, and romance short stories. The first book in her Tarot Cats Mystery series is FOOL'S MOON, available in trade, large print, and Kindle versions. Her Georgia B&B Mystery series from Crooked Lane Books launched July 2019 with PEACH CLOBBERED, written as Anna Gerard.
Diane is a member of Mystery Writers of America and has served as the 2018 and 2019 Chapter President of the MWA Florida chapter. In addition to her mystery writing affiliations, she's a member of the Cat Writers' Association and belongs to the Palm Beach County Beekeepers Association. She's a native Texan with a degree in Journalism from the University of Oklahoma, but has been living in the West Palm Beach FL area since 2006. She shares her "almost in the Everglades" home with her husband, dogs, cats, and a few beehives. Learn more about her books at www.dianestuckart.com
Author Links
Website – www.dianestuckart.com / www.georgiabbmysteries.com
Facebook – www.facebook.com/blackcatmysteries
When did you know that you wanted to be an author?  What things, if any, influenced that decision?
 I've been a reader since early childhood, but I didn't really click with writing as being something a regular person could do until junior high, when I started getting high marks for my papers I wrote. I joined the school newspaper in high school and went on to major in journalism in college.  My plan was to be a full-time writer once I graduated, but then I discovered you still had to pay the bills. So I worked days and worked on my great American novel at night…which is still how I write even after 16 book being published.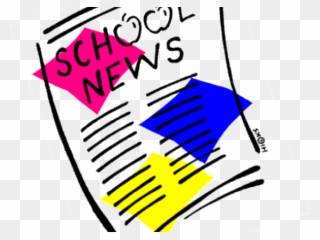 With so many cozies being written today, what makes your books stand out from the crowd?  
I consider my books to be serious cozies. Not that they don't have a bit a humor and a few off-beat characters (not to mention my Tarot Cat series, which has talking cats and dogs…and roosters, and koi). But my victims don't die in a jokey way, and my characters all consider murder a terrible crime that tears up the fabric of their lives. And they see solving the crime as a way to somewhat put things back to right. Plus my feline and canine sleuths are real characters, not just cozy window dressing.
Do you work from an outline or plot or do you just see where the characters take you?
I know in general how the story goes, and I try to outline each chapter with a couple of sentences to keep me on track, but I'm definitely a "pantser" when it comes to plot. Sometimes even I don't know who the killer is until almost the end of the book.
Do you read your reviews?  Do you respond to them, good or bad?  Do you do anything special to get those reviews?
Ah, yes, reviews. I definitely read the PW and LJ and Kirkus reviews, which my editor usually sends to me. And, of course, I read the reviews of those bloggers who I know have requested ARCs. I stay off of Goodreads because there are a few (very few, luckily) nasty types who love to post negative reviews and I don't need to see that. As for responding, if there's a place on a blog site for comments I'll usually post a thank you, especially if the reviewer seems to "get" what I do. And if the review isn't all rosy but is still thoughtful in its critique, I'll often reply to that, too. But I don't ever get into a war of words with a reviewer, be they professional or a reader.
What advice would you give to your younger self?  
Vampire fiction is not a flash in the pan. Seriously, finish that Dracula spin-off and submit it…now! Or you'll regret it.
Do you think that the cover plays an important part in someone buying your book(s)?   Who designs your book covers?  
I hear both things from readers, but I know that a pretty or compelling or unusual cover will draw me in. For my traditionally published work, the publisher handles the covers, though they usually ask for my input (not that they necessarily follow my suggestions).  For my "vintage" historicals that I've republished myself, I paid cover designers to make those covers.
Please give us an insight into your main characters.  What do you think makes them special?
My amateur sleuth in PEACH CLOBBERED, Nina Fleet, is pretty much me if I were single. (Though she is younger and thinner.) She's goal-oriented, a bit sassy, loves her pup Mattie, and isn't afraid to take charge when she needs to. Her combination nemesis and partner-in-crime-solving, Harry Westcott, is a chameleon personality, which makes him a good actor. He's something of a bad boy and a bit self-centered at times, but basically has a good heart (hey, Mattie likes him).
What have you learned about yourselves since becoming an author?
That if I can write (more than once!) 80,000 plus words of a good, saleable book that readers love and reviewers give a thumbs up to, I can do anything.
Do you write full-time or part-time?
I work a full-time job days, and write nights and weekends and holidays and lunch hours and…
What do your plans for future projects include?  
Book 2 in the Georgia B&B Mystery series, PEACHY SCREAM, should be out in Summer 2020, with at least one more in the series to follow. And hopefully my Tarot Cats Mystery series (originally published with the now-defunct Midnight Ink) can be rebooted with a new publisher.
What do you think the hardest part of writing is? 
Pretty much the obvious – writing a book and getting it sold. And, making sure that, with all the promoting and answering email and social media, I actually make time to write a few pages each night.
What is the easiest?
Typing THE END! By that point, I'm ready to move onto the next project…though of course there are still revisions to come once my editor gets hold of the book.
What type of books do you like to read?  Who are some of your favorite authors?
I like other cozy mysteries, historical and celebrity biographies, some true crime (not the spy stuff), and "vintage" gothic and romantic suspense a la Barbara Michaels and Mary Stewart. And good, straightforward fiction…not the "literary" kind with its self-conscious styling and experimental points of view but books that tell a satisfying tale.
What is the one thing you would like your readers to know about you?
That I love hearing from them and appreciate their opinions on my work. And that I am also a paranormal researcher and I raise bees and have a few tattoos. (I guess that's more than one thing, LOL.)
Do you have anything specific you would like to say to your readers?
With my books, I want to give my readers a kinder and gentler place where they can spend a few hours with likeable characters and interesting situations. And, always, they know that when they finish one of my stories, justice will have been served, and the good guys (and gals…and cats) will have learned and grown from whatever situation they found themselves in.
How can readers discover more about you and your work?
    Website: www.georgiabbmysteries.com
    Blog:  www.Bookloversbench.com  
    Facebook:  www.facebook.com/blackcatmysteries
    Twitter:   @dianestuckart
     Amazon Author Page:  Diane A.S. Stuckart, Ali Brandon, Alexa Smart, Anna Gerard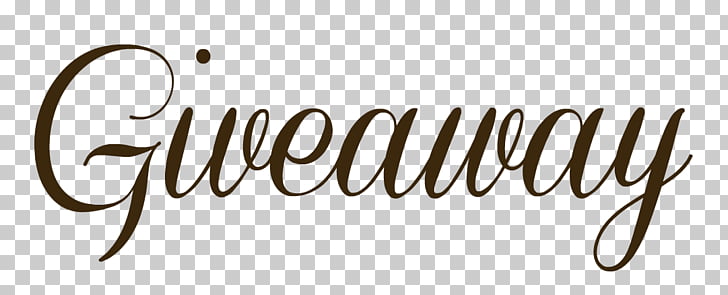 To enter the Rafflecopter Giveaway, please click on the link below:
http://www.rafflecopter.com/rafl/display/02887792903/?widget_template=56d5f80dbc544fb30fda66f0
TOUR PARTICIPANTS
July 8 – The Book Decoder – REVIEW
July 8 – 4covert2overt ☼ A Place In The Spotlight ☼ – AUTHOR INTERVIEW
July 9 – Baroness' Book Trove – REVIEW
July 9 – Socrates Book Reviews – SPOTLIGHT
July 10 – Author Teresa Watson – REVIEW, CHARACTER INTERVIEW
July 10 – Island Confidential – GUEST POST
July 10 – Escape With Dollycas Into A Good Book – REVIEW, AUTHOR INTERVIEW
July 11 – Books a Plenty Book Reviews – REVIEW
July 11 – A Wytch's Book Review Blog – REVIEW, CHARACTER INTERVIEW
July 11 – Reading Reality – REVIEW
July 12 – The Avid Reader – REVIEW
July 12 – The Book's the Thing – REVIEW, CHARACTER GUEST POST
July 12 – MJB Reviewers – REVIEW, AUTHOR INTERVIEW
July 13 – The Power of Words – REVIEW
July 13 – Literary Gold – SPOTLIGHT
July 14 – Brooke Blogs – CHARACTER GUEST POST
July 14 – Eskimo Princess Book Reviews – SPOTLIGHT
July 15 – Babs Book Bistro – GUEST POST
July 15 – Mystery Thrillers and Romantic Suspense Reviews – SPOTLIGHT
July 16 – Reading Is My SuperPower – REVIEW
July 17 – Moonlight Rendezvous – REVIEW
July 17 – Books Direct – SPOTLIGHT
July 17 – I'm All About Books – REVIEW
July 18 – StoreyBook Reviews – REVIEW
July 18 – Celticlady's Reviews – SPOTLIGHT
July 19 – Melina's Book Blog – REVIEW
July 19 – Cozy Up With Kathy – REVIEW, AUTHOR INTERVIEW