I'm so excited to be a stop on the blog tour for author Devon Delaney and her new release Guilty As Charred.  This is the third book in her A Cook-Off Mystery series.
Guilty as Charred (A Cook-Off Mystery)

Cozy Mystery
3rd in Series
Kensington (June 25, 2019)
Mass Market Paperback: 304 pages
ISBN-10: 1496714474
ISBN-13: 978-1496714473
Digital ASIN: B07HVYY7KN

Purchase Links – Amazon – B&N – Kobo – Google Play – IndieBound
Sherry Oliveri has attained celebrity status after winning the America's Good Taste Recipe Contest with her delectable New England Crab Cake Sliders. But now that she's back home in Connecticut, she's got to deal with something else fishy . . .

Sherry's making a guest appearance on a local radio show when the news comes in: Poppy Robinson has been found dead in the town's community garden. Sherry was supposed to be taking questions about her win in the national cooking competition, but instead the callers start dishing dirt.

Poppy and Sherry were both involved in the vegetable garden, and while Poppy may have been a bit priggish, it wasn't anything that called for a shovel to the back of the head. There was already trouble brewing, with the owner of the land threatening to renege on their agreement, and this murder has taken tensions to a new level. Now while Sherry's organizing a Fourth of July cook-off event, she's also got a murder investigation on her plate . . .

Includes Recipes from Sherry's Kitchen!
Devon Delaney is a wife, mother of three, accomplished cooking contester, recent empty nester, and lifelong resident of the Northeast. She has been handsomely rewarded for her recipe innovation over the last twenty-plus years, including a full kitchen of major appliances, top cash prizes, and four trips to Disney World. She has also won the Grand Prize in a national writing contest for her "foodie" poem "Ode to Pork Passion."
Check out Devon's website at: www.devonpdelaney.com and find her on Instagram – https://www.instagram.com/devonpdelaney/
When did you know that you wanted to be an author?  What things, if any, influenced that decision?
I've loved writing stories since I could put pen to paper. I began submitting stories to magazines when my children were very young and that led to longer stories and eventually attempts at books. Growing up, my father was very supportive of my writing ambitions. My mother was an editor before she had children. When I began my cooking contesting hobby I taught myself to write clear, concise recipes and was rewarded with many grand prizes.
With so many cozies being written today, what makes your books stand out from the crowd?
Years of cooking contest success are the foundation for my cozies. My experience at cook-offs has given me a unique perspective that I'm so excited to share throughout my series. Sharing my inside knowledge of a competitive hobby not many know well, makes for a fantastic backdrop for the murder, mayhem and mystery I write about. The heat in the cook-off kitchen can bring out the best and the worst in everyone involved. From there, sky's the limit for mystery and intrigue. I also include my love of hooking rugs. Since I was in college, I've dyed my own wool, drawn my own canvases and competed over a dozen rugs.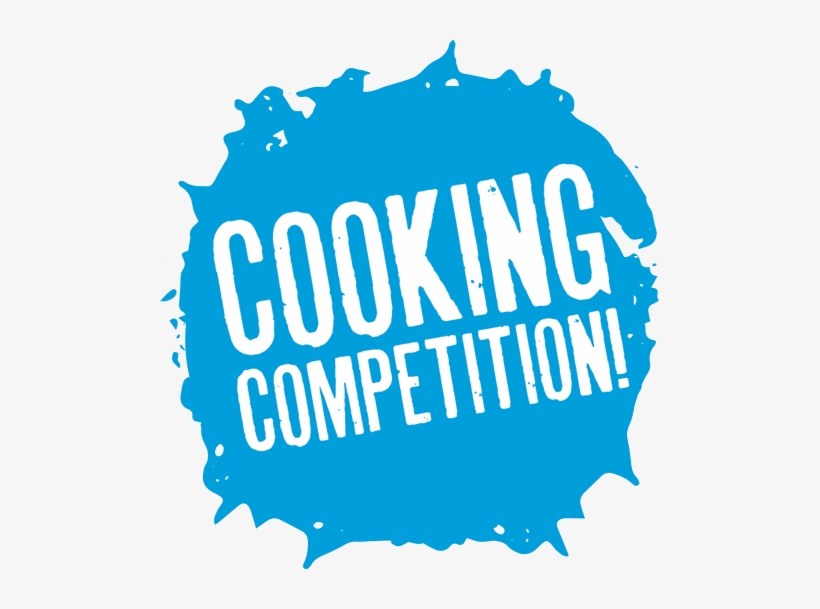 Do you work from an outline or plot or do you just see where the characters take you?
I work from a detailed outline, so I can stay on task. The outline is a sweaty procedure for me and requires lots of revisions and rethinking to get it to the point where I can start writing the book, in full confidence. That being said, I do leave gaps in the storyline. That way the characters can organically take me places I didn't know the story needed to go. That's the process that works best for me.
Do you read your reviews?  Do you respond to them, good or bad?  Do you do anything special to get those reviews?
I read a fair number of the reviews. My skin has thickened and I can absorb the comments more meaningfully than I could when I was a newbie. While every writer wishes for the best reviews, I do learn a lot from criticism. I've come to appreciate when people take the time to thoroughly review my books. The more I share about myself through interviews and appearances, the more readers are apt to share thoughtful comments and reviews. When they understand where my writing comes from they understand my characters and storylines better.
What advice would you give to your younger self?
My advise to my younger self would be, live in the moment. Cliché, but beyond important. Treat every experience as a piece of the puzzle that makes up you. Be the best you can be at a few diverse things. Practice what you love to do one thousand times. Breath.
Do you think that the cover plays an important part in someone buying your book(s)?   Who designs your book covers?
I have the most fantastic covers drawn by an artist at Kensington Publishing. I know it plays an important part in selling my books. Many readers have told me so.
Please give us an insight into your main characters.  What do you think makes them special?
Sherry Oliveri is my cooking contester/amateur sleuth. She's a caring, thoughtful, cautious character with room for personal growth. Sherry is just not sure in what direction. Her social life is a challenge, as she is busy with three part-time jobs, or at least that's her excuse. She's slowly evolving and pleasantly surprised at the results.
Amber Sherwin is Sherry's friend, co-worker and confidante. She is funny, self-deprecating, independent and adventurous. Amber pushes Sherry to be her best self, which is a difficult task.
Detective Ray Bease is a sixties throwback. While he is curt in his delivery, he is, also, sensitive and street smart. He is showing a softer underside as each book in the series reveals more of his make-up.
What have you learned about yourselves since becoming an author?
I didn't know I could produce three books in two years. I have since learned I can. I have discovered a new capability for discipline and organization I never knew I was capable of. Who knew I was capable of sitting down and writing for three straight hours? I would never have guessed I would become obsessed with my plots and characters to the point I think about them 24/7.  I learned I have the endurance to see a bucket list item, writing a book, from inception to fruition and that's an amazing passion!
Do you write full-time or part-time?
I strive for 3 hours a day, every day, even weekends.
What do your plans for future projects include?
I would love to pitch a new series when this one runs dry.
What do you think the hardest part of writing is? 
Finishing the first chapter and feeling fully satisfied. Second hardest is writing the detailed outline.
What is the easiest?
Easiest for me is the revision stage. Once I have words on paper I have a nice flow going and revisions come quickly.
What type of books do you like to read?
I read cozy mysteries, biographies and cookbooks.
Who are some of your favorite authors?
Ryhs Bowen, Alexander McCall Smith, Laura Childs
What is the one thing you would like your readers to know about you?
I became a published author late in life and I'm learning as I go along. I do it because I feel I have something interesting to share in an entertaining and humorous way. If I could do it over again I would have started writing in earnest ten years earlier, so, by now, I would have that experience under my belt.
Do you have anything specific you would like to say to your readers?
Cooking contests have brought me so much joy and many friendships over the years. My experiences at cook-offs, combined with my love of writing, has brought me to my happy place. I hope people enjoy my books as much as I enjoy writing them.
How can readers discover more about you and your work?
    Website: http://www.devonpdelaney.com
     Amazon Author Page: https://www.amazon.com/Devon-Delaney/e/B0759J7Q9H/ref=ntt_dp_epwbk_0
To enter the Rafflecopter Giveaway, please click on the link below:
http://www.rafflecopter.com/rafl/display/02887792901/?widget_template=56d5f80dbc544fb30fda66f0
TOUR PARTICIPANTS
July 8 – The Avid Reader – REVIEW, EXCERPT
July 8 – Babs Book Bistro – SPOTLIGHT
July 8 – Author Teresa Watson – SPOTLIGHT
July 9 – Mysteries with Character – AUTHOR INTERVIEW
July 9 – Because I said so — and other adventures in Parenting – REVIEW
July 9 – Books a Plenty Book Reviews – REVIEW
July 10 – A Wytch's Book Review Blog – REVIEW, CHARACTER INTERVIEW
July 10 – FUONLYKNEW – SPOTLIGHT
July 10 – The Pulp and Mystery Shelf – GUEST POST
July 11 – I'm All About Books – SPOTLIGHT, EXCERPT
July 11 – Baroness Book Trove – REVIEW, EXCERPT
July 11 – A Blue Million Books – CHARACTER GUEST POST
July 12 – Brooke Blogs – SPOTLIGHT, RECIPE
July 12 – View from the Birdhouse – SPOTLIGHT
July 12 – T's Stuff – SPOTLIGHT
July 13 – MJB Reviewers – AUTHOR INTERVIEW
July 13 – Celticlady's Reviews – SPOTLIGHT, RECIPE
July 13 – Reading Is My SuperPower – REVIEW
July 14 – Handcrafted Reviews – SPOTLIGHT
July 14 – Laura's Interests – SPOTLIGHT, EXCERPT
July 15 – Socrates Book Reviews – SPOTLIGHT
July 15 – StoreyBook Reviews – GUEST POST
July 15 – Cassidy's Bookshelves – SPOTLIGHT, EXCERPT
July 16 – Cozy Up With Kathy – AUTHOR INTERVIEW
July 16 – The Book's the Thing – REVIEW, RECIPE
July 16 – Mystery Thrillers and Romantic Suspense Reviews – SPOTLIGHT, EXCERPT
July 17 – Escape With Dollycas Into A Good Book – REVIEW
July 17 – Literary Gold – SPOTLIGHT