I'm so excited to be a stop on the blog tour for author Rita Moreau and her new book The House Of Xenia.  This is the fourth book in her A Mary Catherine Mahoney Mystery Series.
The House on Xenia (A Mary Catherine Mahoney Mystery Series)

Cozy Mystery
4th in Series
Independently Published (May 8, 2019)
Paperback: 332 pages
ISBN-10: 1096120712
ISBN-13: 978-1096120711
Digital Print Length: 209 pages
ASIN: B07R9Q682Y

Purchase Links – Amazon 
The House on Xenia, a full-sized YaYa (Greek grandmother). It's also very much extraordinary . . .
~INTO THE ABYSS
This was just so much fun to read. There's fun, zany characters, house included, and more than one mystery to figure out. Made me grin enough my face hurt.
~ fuonlyknew
This story was not what I had expected it to be but I was entertained from the first page to the last. I found The House on Xenia to be an enjoyable read and a nice escape.
~Escape With Dollycas Into A Good Book
A government conspiracy. A life-threatening secret. Can a psychic accountant balance the books of justice?
Mary Catherine "MC" Mahoney prefers numbers to her supernatural powers. But when a cold-case corpse shows up under her cousin's family home, the only calculations that add up are paranormal. And deep within the floorboards of the house on Xenia, MC and her madcap Greek family uncover evidence pointing to visitors from another planet…
Pursued by military agents intent on keeping the secrets buried, MC will have to play by the house's rules to expose the alien mystery. And there's only one member of the family who can get to the hidden truth…
Can MC reveal the cover-up, or will a dangerous hush job close her books forever?
The House on Xenia is a standalone novel in the Mary Catherine Mahoney cozy mystery series. If you like psychic female sleuths, crazy family antics, and long lost aliens, then you'll love Rita Moreau's quirky tale.
Rita Moreau is the author of the Mary Catherine Mahoney Mystery series.
A workaholic by nature, upon retirement, Rita Moreau began work on her bucket list, writing a book. Traveling the national parks with her husband George in a vintage Bluebird motor home, (on George's list), Rita completed her first novel Bribing Saint Anthony. Back home she completed Nuns! Psychics! & Gypsies! OH! NO, Feisty Nuns, The Russian & Aunt Sophia and The House on Xenia. Rita and her husband live in a postcard called Florida where he has fun telling everyone he is the author's husband. When not writing she joins PatZi Gil on the Joy on Paper radio program with Book Buzz Mysteries or you can find her teaching fitness classes and doing her best to keep busy. She loves connecting with readers.
Visit her at http://www.RitaMoreau.com or find her on Facebook at www.facebook.com/RitaMoreauAuthor. She would love to hear from you.
Author Links
Website – http://www.ritamoreau.com
Facebook – https://www.facebook.com/RitaMoreauAuthor/
Blog – http://www.radio-joyonpaper.com/book-buzz-mysteries/
GoodReads – https://www.goodreads.com/author/show/6587803.Rita_Moreau
When did you know that you wanted to be an author?  What things, if any, influenced that decision?
To be honest with you I don't  remember a light bulb moment. Years ago I took a handwriting analysis that was offered in Parade magazine (yes I did say years ago) and it told me I had to stay busy. After I retired I needed something to do. I could not sit still. I left a profession as a CPA for the Treasury department. You can fill in the blanks.  I needed to do something with my brain. I have always wanted to write and so after I retired I started down that road.
With so many cozies being written today, what makes your books stand out from the crowd?I would say I write a cozy with an edge. It's a hybrid between cozy and a traditional mystery with an amateur sleuth.  I do have a different cast of characters, a protagonist that is retired IRS/CPA that uses her accounting skills to solve murders or find something lost.  Follow the money. She is also psychic and has two Greek fortune telling aunts who keep her busy. Two nuns that she has met and take her on a wild goose chase. I also have some Russians and a retired Special Forces guy who tends bar at Hotel Florida. My books are set in Florida. In my latest book I have aliens. I am doing all I can to have my books stand out in this very crowded field. I don't cook but I do have recipes or Greek food in my books and my last book has a couple of dogs. 
Do you work from an outline or plot or do you just see where the characters take you?
I work from an outline and a character synopsis. I write a first draft and that is where the characters take over. They pretty much run the joint from that point on.
Do you read your reviews?  Do you respond to them, good or bad?  Do you do anything special to get those reviews? I read every review like it was a letter from a long lost friend. I do not respond to reviews and I try not to get too upset over a bad review but I do pay attention to those negative reviews, especially if they are constructive. You can't  please everybody, I'm not pizza. No I don't do anything special to get reviews, except pray I get more.
What advice would you give to your younger self?
Someday you will be as old as your mother, so live in the moment and not the future and the past is in your rear view mirror.  
Do you think that the cover plays an important part in someone buying your book(s)?   Who designs your book covers?Yes I do because I always am attracted to the cover of a book if I am in a bookstore. My husband has done the covers on the first four books. He is my best friend and biggest fan. The last cover was done by Janet Holmes. She did a great job. I found her when I saw the work she did for Jana DeLeon Miss Fortune series. 
Please give us an insight into your main characters.  What do you think makes them special? 
My main character is the house on Xenia. This house protects those who live within its walls and has done so for many years. The house symbolizes the strength of a single mother who would move heaven and earth to protect her brood. It can also talk to you if you listen. You know, like a mother or YaYa which is Greek for grandmother.
What have you learned about yourselves since becoming an author?
That I can write a book and actually I can write more than one book. 
Do you write full-time or part-time?I write full-time on a part-time basis.
What do your plans for future projects include?
I am starting a new series with a new character that appears in the house on Xenia.  I may even query a few publishers or agents with the hope that they can open the door to Hollywood. I would love to see my books on the big or little screen. I've been told more than once they would make good cinema. 
What do you think the hardest part of writing is?  What is the easiest?
The hardest part is writing and writing as quickly as the market demands currently. I write one book a year. That is fine for Mr. Connelly but not for me.  I need to pick up the pace and write more books. There are some authors that are writing and publishing books every other month. I have no idea how they do that but they do. Marketing is very difficult and has been a big learning curve. The easiest and my favorite part are talking to my readers. I enjoy the book launches and engaging with my readers at the launches or book clubs or on social media. 
What type of books do you like to read?  Who are some of your favorite authors? I like to read mysteries and detective novels. Michael Connelly, Tim Dorsey, Sheldon Siegel, John Grisham, Sue Grafton to name a few. 
What is the one thing you would like your readers to know about you?
If I can write a book – so can you. Never give up on your dreams.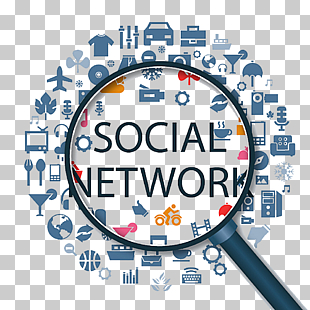 To enter the Rafflecopter Giveaway, please click on the link below:
http://www.rafflecopter.com/rafl/display/02887792911/?widget_template=56d5f80dbc544fb30fda66f0
TOUR PARTICIPANTS
July 18 – Into the Abyss Reviews – REVIEW
July 19 – A Wytch's Book Review Blog – CHARACTER INTERVIEW
July 20 – The Pulp and Mystery Shelf – GUEST POST
July 20 – Readeropolis – SPOTLIGHT
July 21 – Babs Book Bistro – SPOTLIGHT
July 22 – Literary Gold – SPOTLIGHT
July 23 – FUONLYKNEW – REVIEW
July 24 – Ascroft, eh? – GUEST POST
July 25 – I'm All About Books – SPOTLIGHT
July 25 – Celticlady's Reviews – SPOTLIGHT
July 26 – Escape With Dollycas Into A Good Book – REVIEW
July 27 – MJB Reviewers – AUTHOR INTERVIEW
July 28 – Brooke Blogs – AUTHOR INTERVIEW
July 29 – Cozy Up WIth Kathy – CHARACTER GUEST POST
July 30 – Escape With Dollycas Into A Good Book – CHARACTER GUEST POST  
July 31 – Books a Plenty Book Reviews– REVIEW