I'm so excited to be a stop on the blog tour for author V.M. Burns and her new book Bark If It's Murder.  This is the third book in her A Dog Club Mystery Series.  I have read all three and really enjoyed them.
Bark If It's Murder (A Dog Club Mystery)

Cozy Mystery
3rd in Series
Lyrical Underground (August 27, 2019)
Paperback: 162 pages
ISBN-10: 1516107926
ISBN-13: 978-1516107926
Digital ASIN: B07L2G3DJ1

Purchase Links – Amazon –  Barnes & Noble  – Kobo
Lilly Echosby just witnessed a murder on a pet cam. Or did she?
When a last-minute opportunity arises to accompany her boss to an art auction in Atlanta, Lilly throws some money at the problem of where to board her toy poodle Aggie (short for Agatha Christie). Posh Pet Haven offers the most luxurious canine accommodations in all of Chattanooga, Tennessee. The place even provides pet cams so anxious owners can check in on their pampered pooches.
But when Lilly tries to take a peek at her poodle, she gets a terrible shock—she witnesses what she's sure is a murder. She thinks the victim may be the wealthy co-owner of Pet Haven. The police follow her lead but find no body, no evidence of a crime, and no video record. Starting to feel like the dog owner who cried wolf, Lilly decides to go undercover to catch a killer who may be hiding in plain sight
The writing style flows smoothly and it defines the characters very clearly by their actions and words.  The author is very talented in her descriptive writing and these descriptions pulled me into the story from the very beginning and took me on a great adventure.
The characters are well rounded and well developed.  Lilly and Dixie are two of my favorite friendships in all of cozy books that I read.   You can tell how much they love each other and would do anything for each other. Some of their interactions had me laughing out loud.  And all of the animals are just the icing on the cake for me.
The mystery was well plotted and had enough clues to sift through and suspects to consider.  There was enough intrigue to keep me engaged and the mystery was not easily solved. That's my kind of mystery.
I would highly recommend this book, and series, to anyone who enjoys a well crafted cozy mystery.  Do yourself a favor and grab this book, you will enjoy it.
I voluntarily reviewed an ARC of this book provided by the publisher, Kensington Books, and NetGalley, which I greatly appreciate.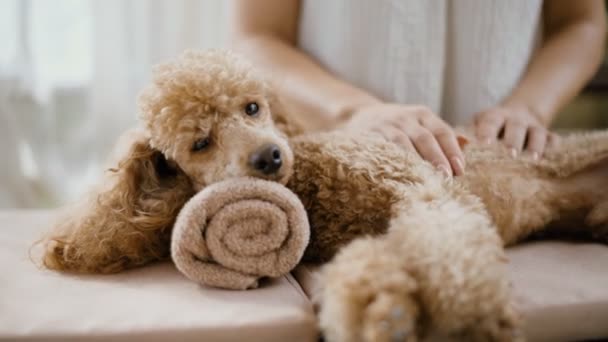 V.M. Burns was born in Northwestern Indiana and spent many years in Southwestern Michigan on the Lake Michigan shoreline. She is a lover of dogs, British historic cozies, and scones with clotted cream. After many years in the Midwest, she went in search of milder winters and currently lives in Eastern Tennessee with her poodles. Her debut novel, The Plot is Murder was nominated for a 2017 Agatha Award for Best First Novel. Valerie is a member of Mystery Writers of America, International Thriller Writers, and a lifetime member of  Sisters in Crime. Readers can learn more by visiting her website at vmburns.com
Author Links:
Website:  http://www.vmburns.com/
Facebook: https://www.facebook.com/vmburnsbooks/
Twitter:  @vmburns
To enter the Rafflecopter Giveaway, please click on the link below: