I'm so excited to be a stop on the blog tour for author Annabelle Hunter and her new book Stir Up.  This is the second book in her Lark Davis Mystery Series.
Stir Up (Lark Davis Mysteries)

Cozy Mystery
2nd in Series
Independently Published (July 1, 2019)
Print Length: 178 page
Digital ASIN: B07SGH94K4

Purchase Link – Amazon
This second outing for Lark starts off slow and then gains pace until we have a gallop of giggles and gasps!
~A Wytch's Book Review Blog
Peace and quiet is underrated.

After her last brush with murder, Larklyn Davis is relieved to be spending her time with the talented new horse at her stables instead of tripping over body parts. While she's trying to figure out why her newest horse has lost his mojo, she's also puzzling over her relationship with the brooding, uncommunicative Detective Brecken Wilson.

But then, disaster strikes, and both Lark's reputation and business are on the line. Once again she finds herself pulled into a murder case and in close proximity to the handsome Detective. Throw in a dashing veterinarian plus a matchmaking town and Lark's life spins out of control. As clues pile up and all evidence leads back to her barn, Lark gets saddled up to solve another mystery.

Who knew life in Barrow Bay would stir up so much trouble?
Annabelle Hunter is a stay-at-home mom and an avid fan of classic mystery shows and dressage. She lives in Southern California with her husband, two children, and too many animals.
When did you know that you wanted to be an author?  What things, if any, influenced that decision?
I've always wanted to be a writer, but I never thought I could be. I mean, that's every serious reader's dream, right? But I've always struggled with English in school and with a learning disability, writing became something I feared. Interestingly, it was a bet with my husband where I was trying to get him to write more, and he said if I did, he would too. The next morning, I had no sleep and ten thousand words written and the rest was history. In case you're wondering, he still never started his book. 
With so many cozies being written today, what makes your books stand out from the crowd?
I like to think it's the characters. Not that they're better than anyone else's, but instead, that the reader feels like they're friends that they want to know more about. 
Do you work from an outline or plot or do you just see where the characters take you?
I definitely need an outline, but my characters are terrible at following directions. I would say that the end result is about 50% planning and 50% the character's taking over. They're completely out of control…
Do you read your reviews?  Do you respond to them, good or bad?  Do you do anything special to get those reviews?
I do read the reviews right now, but only in a surface read to see how people are responding. I believe strongly, that reviews are more for other readers than for authors to get feedback, and so I try to stand back and let the reviewer's say what they want and not feel like they need to edit what they're saying to not hurt my feelings. Honesty is more important than anything so that people trust the reviews. 
What advice would you give to your younger self?
I want to say that I would tell myself to believe in myself and start writing earlier, but I think my experiences have been too valuable to skip. I needed all those experiences to be who I am and write the stories I do. So, for the first time in my life, I really appreciate every stupid decision, and the good ones I made when I was younger. Gives me more interesting things to put into my books.
Do you think that the cover plays an important part in someone buying your book(s)?   Who designs your book covers?
Yes, and I love my cover designer. Her name is Melody Simmons and her website is https://bookcoverscre8tive.com/tag/melody-simmons/ . She was wonderful at listening to me and directing me to what I needed since I'm not the most graphic knowledgeable person. And I love all the covers that she's made for me. 
Please give us an insight into your main characters.  What do you think makes them special?
Oh, they're special all right. Each character has so many interesting things about them, I can't say that I have a favorite. There is a lot of sarcasm and ribbing flying around in the books, but also a lot of love and caring. They would do anything for each other, maybe even tell the truth. 
What have you learned about yourselves since becoming an author?
So, this is going to sound really weird, but I didn't know I was funny. Weird? Yeah, I knew that.  I knew my weird could amuse people. But funny, even in a somewhat disturbing way? Yeah, I had no idea. 
Do you write full-time or part-time?
Part-time around being a stay-at-home mother. I dream of going full time once my kids are in school, but we will see what life brings us. 
What do your plans for future projects include?
I have Number's Up that comes out on August 13th. I'm working on editing Load Up, which is the next book in Lark's series and then I'm writing the next book.  I can't wait to share all of the fun with everyone. 
What do you think the hardest part of writing is?  What is the easiest?
Hardest? Taking criticism and adapting to it. Editing is hard for most people because we have to really look at our work and admit that it might not be as perfect as we thought when we sent it out. Then it's even harder because the comment is not always reflective of the problem. It's like you have to go back, with someone's comment in mind and solve the mystery that lead them to that reaction. I've had something not work in the last quarter of the book, but the problem happened in the first chapter. Dissecting the issues and then the book to find the issue is hard, and it's why beta readers and editors are so important. I would be nowhere without my beta readers, Casey, my developmental editor and Josh, my proof editor. 
Easy? Um… hmmm… I enjoy writing the most. So, I guess it's 'easy' in that I thrive on it. But it's a hard job, one of the harder ones that I've taken on. It's also the most rewarding. 
What type of books do you like to read?  Who are some of your favorite authors?
I am an extremely fast reader, to the point that I am no longer loyal to any genre. In addition to cozy, I read romance, urban fantasy, fantasy, historical romance, paranormal romance, and some thrillers. Plus, Jane Austen, because she's amazing. 
It's too hard to list my favorite authors, because the list is extensive, and people tend to lose interest after the second minute of my waxing poetic about authors, but currently my favorite author is Ilona Andrews and her Kate Daniels series. 
What is the one thing you would like your readers to know about you?
I'm extremely awkward and introverted… so, if I seem awkward and introverted… I am. I'm also not as funny in person. Again, for the previously stated reason. But I love you all! Really. I just don't know how to say it, then I argue with myself about how to say it, then I think of all the ways people could take it wrong… and we're back to the first statement. 
Yes, my mind is a weird place to be.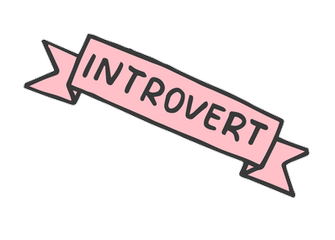 Do you have anything specific you would like to say to your readers?
Thank you. Thank you all so much. 
I know that phrase is overdone, but, truly, I never thought I would write something that other people would want to read. I have spent more time crying happy tears because of the amazing people who have read and commented on my book. I have brought joy to other people's lives in the same way that so many authors have brought joy to mine, and it is truly inspiring. It's such an honor having people enjoy my books. 
How can readers discover more about you and your work?
    Website: https://annabellehunter.com/
    Blog: https://annabellehunter.com/blog/
    Facebook: https://www.facebook.com/CozyCrazyFun/
    Twitter:   https://twitter.com/cozycrazyfun
     Pinterest;
     Amazon Author Page: https://www.amazon.com/Annabelle-Hunter/e/B07R4K3L6J
     Goodreads: https://www.goodreads.com/author/show/19308075.Annabelle_Hunter
To enter The Rafflecopter Giveaway, please click on the link below:
http://www.rafflecopter.com/rafl/display/02887792921/?widget_template=56d5f80dbc544fb30fda66f0
TOUR PARTICIPANTS
August 12 – A Wytch's Book Review Blog – REVIEW
August 12 – Escape With Dollycas Into A Good Book – SPOTLIGHT   
August 13 – I'm All About Books – CHARACTER GUEST POST
August 14 – Babs Book Bistro – SPOTLIGHT
August 15 – FUONLYKNEW – SPOTLIGHT
August 15 – MJB Reviewers – AUTHOR INTERVIEW
August 16 – The Self-Rescue Princess – CHARACTER INTERVIEW
August 17 – StoreyBook Reviews – GUEST POST
August 17 – Christa Reads and Writes – REVIEW
August 18 – LibriAmoriMiei – REVIEW
August 18 – A Blue Million Books – AUTHOR INTERVIEW
August 19 – Cozy Up With Kathy – CHARACTER GUEST POST
August 20 – The Pulp and Mystery Shelf – GUEST POST
August 21 – Elizabeth McKenna – Author – SPOTLIGHT
August 21 – The Book Decoder – REVIEW
August 22 – Mysteries with Character – REVIEW
August 23 – Literary Gold – SPOTLIGHT
August 23 – Celticlady's Reviews – SPOTLIGHT
August 24 – I Read What You Write – SPOTLIGHT
August 25 – Readeropolis – SPOTLIGHT