I'm so excited to be a stop on the blog tour for author Meg Macy and her new book Have Yourself a Beary Little Murder.  This is the third book in her A Teddy Bear Mystery Series.  I have read them all and I enjoyed each one.  Check them out for yourself.
Have Yourself a Beary Little Murder (A Teddy Bear Mystery)

Cozy Mystery
3rd in Series
Kensington (September 24, 2019)
Paperback: 288 pages
ISBN-10: 1496722655
ISBN-13: 978-1496722652
Digital ASIN: B07MRC5KZG

Purchase Links 
This holiday season, teddy bear shop manager Sasha Silverman must solve the slaying of Santa Bear . . .
Sasha and her sister Maddie are thrilled that the Silver Bear Shop and Factory has won the Teddy Bear Keepsake Contest, which means they get to produce a holiday specialty toy, a wizard bear named "Beary Potter." Promising to be just as magical is Silver Hollow's annual tree-lighting ceremony and village parade. Only one hitch: the parade's mascot, Santa Bear—played by Mayor Cal Bloom—is missing.
After a frantic search among the floats, Bloom is found dead. When the outfit is removed, it's clear the mayor's been electrocuted. Who zapped hizzoner and then stuffed him into his Santa Bear suit? While the police investigate the grisly crime, Sasha attempts to track down the murderer herself, with some help from the Guilty Pleasures Gossip Club. Can they wrap up this case in time for Christmas—or will Sasha meet her own shocking end?
The characters are well developed and well rounded.  I really like Sasha, she is a hard working, tough and caring person.  I like the relationship she has with her family, you can tell how much they love each other and will do anything for each other.  I felt there were a lot of characters introduced and I had a hard time keeping them straight in my mind. That is only my opinion and others might not agree with me.
The author is very talented in her descriptive writing and these descriptions pulled me into the story from the very beginning.  The author has created a setting that sounds magical and I would love to visit. Being there with all of the bear themed activities at Christmas would be great. 
The mystery was well plotted and carried on well throughout the book.  There were enough clues to sift through and suspects to consider, it seems that Mayor was not as well liked as he wanted everyone to think he was.  I was not completely convinced who the culprit was until it was revealed at the end, which is great.
I would recommend this book, and series, to anyone who enjoys a well crafted cozy mystery.  And if you love teddy bears, then you have to grab all three books.
I voluntarily reviewed an ARC of this book provided by the publisher, Kensington Books, and NetGalley, which I greatly appreciate.
Meg Macy is an award-winning author and artist, and lives in Southeastern Michigan, the setting of her Shamelessly Adorable Teddy Bear cozy mysteries for Kensington. Her first published book, Double Crossing, won the 2012 Spur Award for Best First Novel from Western Writers of America. Meg is also one-half of the writing team of D.E. Ireland, authors of the Eliza and Henry Higgins Mystery series—of which two titles have been Agatha Award finalists. Meg love gardening, watercolor painting, and reading books of various genres.
Author Links
 Facebook  Twitter  Instagram  Website  Pinterest
When did you know that you wanted to be an author?  What things, if any, influenced that decision? 
When I first started reading, I realized how the world could expand in my imagination – not that I verbalized that, of course, but I certainly took delight in adventure series like the Boxcar Children, the Happy Hollisters, Little House on the Prairie books, etc. I also read Snow Treasure by Marie McSwigan which I took out of the school library multiple times, and it made a deep impression on me about history. That's when I  dreamed of seeing my name on a library bookshelf. I especially loved mysteries from Trixie Belden to Agatha Christie to Sherlock Holmes, before heading to SF/F and reading J.R.R. Tolkien and Ursula LeGuin. It took a long time for me to verbalize and then act on writing a novel. I am a late bloomer!
With so many cozies being written today, what makes your books stand out from the crowd?
When I decided to try my hand at a contemporary cozy (after writing several historical western mysteries), I researched titles and themes. I had been collecting teddy bears for years since my daughter was born, and realized there was only one series featuring them (a retired cop whose wife sewed collector-style teddy bears). That led to creating my series on a teddy bear shop and factory based on the Chelsea business in Michigan. I love adding fun events featuring teddy bears, like tea parties, picnics, parades, etc.
Do you work from an outline or plot or do you just see where the characters take you?
I rely on a fairly detailed outline, although at times things change! I have only written a few novellas where the characters drove the bus, but it was quite harrowing. I prefer to take charge and keep them in check.
Do you read your reviews?  Do you respond to them, good or bad?  Do you do anything special to get those reviews?
I avoid reading reviews and would never respond to any, good or bad, spoilers or not. I hope readers enjoy my books, and prefer to focus on writing the next one. As for reviews, I rely on my publicist at Kensington to send ARCs out, and Lori Caswell at Dollycas for a blog tour. She does a fabulous job.

What advice would you give to your younger self?
Start writing sooner! I could have had many books under my belt if I wasn't reading so much. I procrastinated, and still enjoy reading for pleasure – all genres, from clever picture books and YA, cozy and historical mysteries, SF/F, biographies, non-fiction historical, true crime, and cartoon collections. I love Peanuts, Calvin & Hobbes, Pickles, Sherman's Lagoon, and other fun series. Wish I had tried my hand at being a cartoonist, too.
Do you think that the cover plays an important part in someone buying your book(s)?   Who designs your book covers?
I have been very fortunate – the Kensington art department has produced wonderful covers, very colorful and artistic. Book 3 is fantastic with a teddy dressed as in a Santa suit. As a reader and an artist, I love the visual of a really beautiful cover. It promises so much!
Please give us an insight into your main characters.  What do you think makes them special?
Sasha Silverman, my amateur sleuth, loves kids and hopes for a husband and children one day – like myself when I was younger. Sasha is close to her family and loyal to her friends, which is important when living in a small town where everyone knows everyone else's business. And she enjoys managing the family business, the type of specialty shop where I would love to work. Her sister Maddie is an artist, which is another facet of my personality. I think that makes them both special in their own way.
What have you learned about yourself since becoming an author?
That I can infuse my own experiences into my writing and weave interesting tidbits from other people, whether friends or family, from conversations I've overheard, or things I've seen or read in the news. That adds in a nice dose of reality. Names have been changed to protect the innocent, of course.
Do you write full-time or part-time?
Both, depending on my deadlines. I schedule in time for reading, for errands, time with family and friends, but if something is due and long work hours are necessary, meals fall by the wayside (thank heaven for carry-out), housework also, or anything else until the job is done. But I always read at least a chapter every night of the current print book I am reading or on my Kindle. Once a reader, always a reader! Without readers, where would authors be?
What do your plans for future projects include?
Currently I am working on Book 4 of the Shamelessly Adorable Teddy Bear series, with Book 5 scheduled for next year. I hope to collaborate once again on the next Eliza Doolittle and Professor Higgins historical mystery (with my friend Sharon Farrow, writing together as D.E. Ireland), and researching a historical on my own. That is my first love, immersing myself into the past.
What do you think the hardest part of writing is?  What is the easiest?
Research is the easiest (most of the time) and by far more fun for a historical mystery. It truly is wonderful to run across some tidbit of information I can use, like a banquet menu in 1869 Sacramento that I used in Double or Nothing. I also research for my contemporary novels, such as what car a character would choose to drive, the house they live in, clothing, hairstyle, etc. The hardest part for me is plotting and writing the dreaded synopsis. Getting it all down, from the first to the last, and having it make sense – that is tough!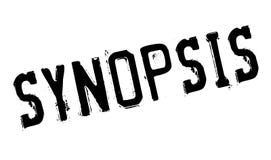 What type of books do you like to read?  Who are some of your favorite authors?
I named a few earlier – but will add Kate Ross, Sharon Kay Penman, Judith Merkle Riley, J.K. Rowling, Louise Penny, Dorothy Gilman, M.M. Kaye, Josephine Tey, Cleo Coyle, Charles Todd, and plenty of others.
What is the one thing you would like your readers to know about you?
That I so enjoy making the words on the page come to life, with details that include fashion, or food, flowers and nature, pets, etc. I know some readers want to focus more on the story, but those little tidbits really add up in my mind as a writer and a reader. Slow down and savor them, that's my mantra.
Do you have anything specific you would like to say to your readers?
Keep reading! And do leave a brief review on Amazon if you love a book. It helps authors more than you would realize! A simple "I loved it"is enough.
How can readers discover more about you and your work?
Website:    https://www.megmacy.com
Facebook:  https://www.facebook.com/MegMacyAuthor/
Twitter:   https://twitter.com/megmims
Pinterest:  https://www.pinterest.com/megmacycozies/
Amazon Author Page:  https://www.amazon.com/Meg-Macy/e/B01N3KTK1N?ref=sr_ntt_srch_lnk_1&qid=1564446202&sr=8-1
Goodreads:  https://www.goodreads.com/author/show/15751255.Meg_Macy
To enter the Rafflecopter Giveaway, please click on the link below:
http://www.rafflecopter.com/rafl/display/02887792941/?widget_template=56d5f80dbc544fb30fda66f0
TOUR PARTICIPANTS
September 23 – Babs Book Bistro – GUEST POST – Sapphyria's Book Reviews
September 23 – Hearts & Scribbles – SPOTLIGHT
September 24 – Laura's Interests – REVIEW
September 24 – A Wytch's Book Review Blog – REVIEW, CHARACTER INTERVIEW
September 25 – Book Babble – REVIEW
September 25 – Island Confidential – SPOTLIGHT
September 26 – MJB Reviewers – REVIEW, AUTHOR INTERVIEW
September 26 – Here's How It Happened – SPOTLIGHT
September 27 – StoreyBook Reviews – SPOTLIGHT
September 27 – I Read What You Write – SPOTLIGHT
September 28 – Books a Plenty Book Reviews – REVIEW, GUEST POST
September 29 – Literary Gold – CHARACTER GUEST POST
September 29 – Diary of a Book Fiend – REVIEW
September 30 – eBook Addicts – SPOTLIGHT
September 30 – Mystery Thrillers and Romantic Suspense Reviews – SPOTLIGHT
October 1 – Escape With Dollycas Into A Good Book – REVIEW  
October 1 – Cozy Up With Kathy – REVIEW
October 2 – Baroness' Book Trove – REVIEW
October 2 – Brooke Blogs – SPOTLIGHT
October 3 – Celticlady's Reviews – SPOTLIGHT
October 3 – My Devotional Thoughts – REVIEW
October 4 – The Book's the Thing – REVIEW
October 5 – Socrates Book Reviews – REVIEW
October 6 – Melina's Book Blog – REVIEW