I'm so excited to be a stop on the blog tour for author Ang Pompano and his new book When It's Time For Leaving.  This is the first book in the series.
When It's Time for Leaving

Traditional Mystery
1st in Series
Encircle Publications, LLC (October 1, 2019)
Paperback: 274 pages
ISBN-10: 1948338920
ISBN-13: 978-1948338929
Digital ASIN: B07TYQ8PDL

Purchase Links
When his girlfriend dumps him and a dealer nearly rams him off a bridge, Al DeSantis quits the New Haven Police Department. Just as he plans to head for LA, he finds out the father who left when he was a kid has deeded him the Blue PalmettoDetective Agency in Georgia.
Al goes down to Savannah intending to sell fast and go west, but before he can, he discovers a strong, attractive detective named Maxine, a dead body on the dock—and his father, alive, suffering from dementia, and determined to help his "new partner Al" solve the crime. Al has a lot of adjusting to do when his traditional ideas are challenged as he has to act as his father's caretaker, and finds that Maxine is his superior in the agency that he "owns." When his father goes missing, Al and Max must team up to save his father–and capture the murderer.
Praise
Ang Pompano's debut novel, WHEN IT'S TME FOR LEAVING, is a corker. Thoroughly likeable former cop, Al DeSantis, wants to get out of the crime business but inherits one that, fortunately for readers, won't let him go. — Hallie Ephron, New York Times bestselling author CAREFUL WHAT YOU WISH FOR
In When It's Time for Leaving, debut mystery author Ang Pompano has created the most unusual and appealing duo of detectives since Holmes and Watson. —Lucy Burdette, national bestselling author of A DEADLY FEAST
Author Ang Pompano serves up the PI for the double 20s. Al DeSantis is a classic, damaged gumshoe but with a youthful energy that pulls you through the pages. —Barbara Ross, author of the Maine Clambake Mysteries and winner 2019 Maine Literary Award for Crime Fiction
Crime fiction has boasted some famous fathers and sons, from Inspector Richard Queen and his son Ellery to Jim Rockford and his dad Rocky. Add to that list the unforgettable duo of Al DeSantis and Big Al—building on that tradition but with some provocative twists. Ang Pompano's first novel proves tough-minded and warm-hearted in equal measure. A fine, multi-layered debut.—Art Taylor 2019 Edgar, Anthony, Agatha, Macavity, and Derringer Award winner
When it's Time for Leaving is a crime thriller that delivers an atmospheric tale packed with action, suspense and some surprising twists. Pompano is a skilled storyteller who offers readers a complex mystery of chases, confrontation and introspection. The tale he weaves is, indeed a well-crafted murder mystery, set in a turbulent sea of emotions and populated with multifaceted characters. ­­­ —James Terry reviewer The Paladin Project
I like mystery/thrillers.  This one is heavy on the mystery and very little thriller aspect.  It is an enjoyable sometimes snarky read that made me smile.  The main characters were so well written I felt like I knew them. The mystery itself was wrapped in mystery as we got to know the individuals and the hidden nuances of small towns.  It was almost like watching (albeit reading) a 50/60 movie.  I personally wanted the ending to share with everyone who was guilty.  Have to leave it there, no spoilers.  Thank you for the arc!  All thoughts and opinions are my own and were unsolicited. —Cheryl M, Net Galley Reviewer
A really good and surprising mystery. The characters are great and feel like friends. I loved the snarky humor. I will definitely read more by this author. —Leah H, Net Galley Reviewer 
Ang Pompano has been writing mysteries for more than twenty years. His mystery novel, WHEN IT'S TIME FOR LEAVING will be published on October 1, 2019, by Encircle Publications. His short stories have been published in many award-winning anthologies, including the 2019 Malice Domestic Anthology, PARNELL HALL PRESENTS MALICE DOMESTIC: MURDER MOST EDIBLE. His newest story, "Stringer" will appear in SEASCAPE: THE BEST NEW ENGLAND CRIME STORIES 2019. In addition, he has written many academic pieces including one on teaching detective fiction. A member of Mystery Writers of America, he is a past recipient of the Helen McCloy/Mystery Writers of America Scholarship for a novel in progress. He has been on the New England Crime Bake Planning Committee for fourteen years and is a long-time board member of Sisters in Crime New England. He lives in Connecticut with his wife, Annette, an artist, and his two rescue dogs, Quincy and Dexter.
Author Links:
Website http://angpompano.com
Facebook – https://www.facebook.com/A.J.Pompano/
Twitter – https://twitter.com/AngPompano
Instagram – https://www.instagram.com/angpompano/
When did you know that you wanted to be an author?  What things, if any, influenced that decision?
My mother always encouraged us to write. As a kid I "published" little books. In high school I wrote comical pieces about skateboarding for the school newspaper. I also wrote for the school literary magazine. I admired Mark Twain's humor and tried to write like him. When my Mom passed away, I learned that she had once confided in my sister that she always wanted to be a writer. At that moment, I realized that she was grooming both of us to be writers. 
With so many cozies being written today, what makes your books stand out from the crowd?
When It's Time for Leaving follows all of the rules of a cozy, no gore, sex, or swearing on the page, but it does break one unwritten rule of the big publishers. That is that the protagonist is a male. When I showed the manuscript to my agent she gave her honest opinion. "I probably won't be able to sell a cozy with a male protagonist," she said. It was something that I had heard from other agents, so I wasn't surprised. The big publishers know most books are bought by women and they don't give women credit for being open minded when it comes to their reading habits. I've been on the board of Sisters in Crime New England for many years as a brother member. I asked them if they'd read a tradition mystery with a male protagonist. The overwhelming response was of course they would read it, as long as he isn't a jerk. 
Do you work from an outline or plot or do you just see where the characters take you?
I want to plot. I really do. I usually make an outline but I never stick to it because the characters always end up dictating the plot. Also, I don't write in order. I work on ideas as they present themselves.  I use Scrivener because it helps me keep track of what I've written and I can rearrange scenes into the order that works best. I'm working on the sequel to When It's Time for Leaving. I had an outline but it just wasn't working. Then my daughter suggested a title that I loved. The title gave me an idea for the last chapter so I wrote an ending that I really like. Now I'm filling in the middle only referring to the outline once in a while. It's working!
Do you read your reviews?  Do you respond to them, good or bad?  Do you do anything special to get those reviews?
Conventional wisdom tells us to never read your reviews. I've never been accused of being conventional or of having wisdom, so of course I read them. I've gotten a few pre-release reviews so far and they're pretty good which makes me happy. But I'm a realist and I know that sooner or later someone is going to tell me that they think I'm more suited to pottery making than writing. I hope I'll be able to thank them for their opinion and then do all of my ranting and raving in private. I'm just kidding. Everyone has a right to their own opinion. All you can do is write a book that you'd want to read and hope others will too. That said, a couple of cuss words did slip out of Al DeSantis' mouth. Al's a young detective and it happens. A reviewer pointed out that they weren't necessary. He was right. I cut them. Some people did not agree with that move either. But I think it made the book better. I'll always consider sincere criticism. 
I don't do anything special to get reviews other than offer an ARC for an honest opinion. I approached a well-known writer and asked if she could give me a blurb. Her response was, "You can ask me to read your book." Lesson learned. Nobody owes you a review. I saw her while she was on tour and didn't bring up the subject. Then four months later a wonderful blurb came. I appreciated the lesson as much as the blurb. 
What advice would you give to your younger self?
This isn't to my younger self because he probably wouldn't listen, but it is to younger writers. Don't wait to follow your dream. If your goal is to write a novel, find time to get in that chair and write it. And don't give up no matter how many agents or publishers say your work is good but there just isn't a market for it. You can do it!
Do you think that the cover plays an important part in someone buying your book(s)?   Who designs your book covers?
The cover is very important. The competition is stiff and you have to catch the reader's attention. I made a special trip to Savannah just to take pictures that might be used on the cover of When It's Time for Leaving. I knew the Savannah bridge had to be on the cover. When I got home I received an email from the publisher of Encircle Publications with a cover design for my approval. I loved it and never sent him my pictures. The cover was designed by Chris Wait of High Pines Creative. His wife, Deirdre, allowed me to tweak it a bit and I was happy. I can't thank them enough for the wonderful job they did. Here is the cover. Isn't it great?
Please give us an insight into your main characters.  What do you think makes them special?
I think my detective, Al DeSantis, shows a lot of growth. He's basically a nice guy but he's damaged. His father abandoned him, his girl dumped him, he lost all of his money, and he was almost killed by a dealer. He has to reevaluate his traditional values when he finds his father is alive and has given him a detective agency in Savannah. His father, Big Al has dementia, and Al has to become his advocate. It also turns out that there's a female detective in the agency who is just a smart as he is. Plus, even though he owns the agency, she's his boss. 
Big Al, as I said, has dementia. He may not be able to remember that Al is his son, but he still remembers how to be a good detective. The point is, every case of dementia is different and we shouldn't write off people who suffer from the disease. 
Maxine, is smart and strong. She is not as impulsive as Al and she keeps him grounded. In times of danger, she keeps her cool and gets the job done.
What have you learned about yourselves since becoming an author?
I was a teacher. The transition from teaching to writing was a natural one. But I learned that after you write a book, the hard work really begins. I never had to sell a physical product as a teacher. Agents are in business. Publishers are in business. They want writers who will sell. You can't blame them for trying to make a living. Suddenly I had to sell a manuscript first to an agent and then to a publisher. That wasn't fun for me. And now that I have an agent and a publisher, I have to convince readers that my book is worth their time. That part is fun for me. I still don't consider myself a salesman, but I love doing blog tours and I love talking to readers on social media and in person.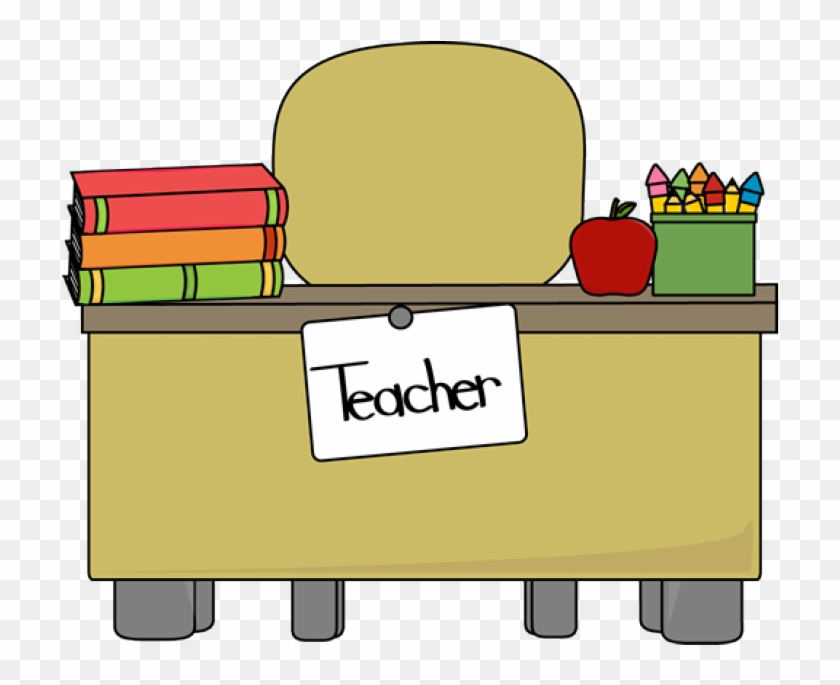 Do you write full-time or part-time?
I'm a full-time part-time writer. That is, that I don't write all day seven days a week. I do write almost every day, but sometimes it takes a while to get motivated. If it's a choice between playing with my grandchildren or writing, the grandkids will always win. 
What do your plans for future projects include?
I have two other books that I may have some news to share about soon. One is Killer View and the other is Diet of Death. Plus, I'm working on a new Al DeSantis mystery set in Savannah. Now that I think about it, I'm changing that last answer. I'm more of a part-time full-time writer. 
What do you think the hardest part of writing is?  What is the easiest?
Sitting down and getting started. After that the words flow.
What type of books do you like to read?  Who are some of your favorite authors?
I mostly like to read mystery fiction written by people I know. I'm a big fan of Bruce Coffin's Detective Byron Mysteries, Lucy Burdette's Key West Mysteries, Barbara Ross's Maine Clambake Mysteries, Edith Maxwell's Quaker Mysteries, and David Handler's Stewart Hoag Mysteries. For standalones I really enjoy Hallie Ephron, and Hank Phillippi Ryan. My list can go on and on.
What is the one thing you would like your readers to know about you?
I'm a shy person, but I always enjoy talking to readers about my short stories. Now that I have a novel, I'd love to hear what they think about Al DeSantis and the rest of the crew in When It's Time for Leaving.
Do you have anything specific you would like to say to your readers?
This goes right along with the last question. I really appreciate my readers. If I didn't have readers I would still write, but it would be a lot less fun.
How can readers discover more about you and your work?
    Website: angpompano.com
     Facebook: https://www.facebook.com/A.J.Pompano/
    Twitter:   @angpompano
     Amazon Author Page: https://www.amazon.com/A-J-Pompano/e/B0045118R4?ref=sr_ntt_srch_lnk_2&qid=1568328938&sr=8-2
To enter the Rafflecopter Giveaway, please click the link below:
http://www.rafflecopter.com/rafl/display/02887792942/?widget_template=56d5f80dbc544fb30fda66f0
TOUR PARTICIPANTS
September 27 – I'm All About Books – SPOTLIGHT – Escape With Dollycas Into A Good Book 
September 28 – Babs Book Bistro – SPOTLIGHT – Sapphyria's Books
September 29 – LibriAmoriMiei – REVIEW
September 30 – StoreyBook Reviews – SPOTLIGHT
October 1 – Mysteries with Character – AUTHOR INTERVIEW
October 2 – Island Confidential – SPOTLIGHT
October 3 – eBook Addicts – REVIEW
October 4 – MJB Reviewers – AUTHOR INTERVIEW
October 5 – Escape With Dollycas Into A Good Book – AUTHOR INTERVIEW  
October 6 – Celticlady's Reviews – SPOTLIGHT
October 7 – A Blue Million Books – AUTHOR INTERVIEW
October 8 – Here's How It Happened – REVIEW  
October 9 – Brooke Blogs – REVIEW
October 10 – I Read What You Write – SPOTLIGHT