I'm so excited to be a stop on the blog tour for author Nicole Asselin and her new book Murder At First Pitch.  This is the first book in her Ball Park Mystery series.  I really enjoyed this one.
Murder at First Pitch: Ball Park Mysteries

Cozy Mystery
1st in Series
Pandamoon Publishing (September 4, 2019)
Paperback: 188 pages
ISBN-10: 1950627217
ISBN-13: 978-1950627219
Digital ASIN: B07TDGL668

Purchase Link – Amazon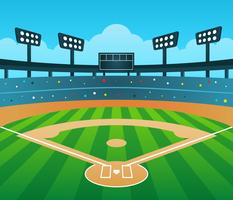 32-year-old Madeline Boucher's Grandfather instilled a love in the Boston Red Sox into her from an early age and increased that love by purchasing a local Independent League Baseball team, the Abington Armadillos.
After losing her corporate job in Boston, Madeline realizes her best option is to join the family baseball business. As the new "Social Media Director" for the team, Madeline attends her first business function and witnesses an argument between her brother Ben, and a strange man.
A few days later when walking the ballpark during her early morning hours, she finds the body of a man beaten to death with a baseball bat in the Visitor's Dugout. It was the man her brother was arguing with at the party. Madeline is concerned that her brother would be considered a suspect. Through the local Detectives and Davis – the head of security for the ballpark she learns the victim is Christopher Dailey, a local baseball scout and prior felon.
When her brother is arrested and taken to the police station, she realizes she needs to figure out who the real culprit is, so her brother doesn't take the fall for something she knows he didn't do.
The characters are well rounded and well developed.  I really enjoyed the family love and support that Madeline and her family had for each other.  Working at a family business can cause strain on a family, but that was not the case for the Boucher's.  
The author is very talented in her descriptive writing and those descriptions pulled me into the story from the very beginning.  I loved the fact that the setting was a baseball field. I enjoyed getting to learn a little more about my favorite sport, and some of the things it takes to be a team owner.  I thought this was a unique concept and brought more enjoyment to me. You can tell that the author has a special place in her heart for baseball, it shone through.
The mystery was well plotted and not easily solved.  There were enough clues to sift through and suspects to consider, and there were a few red herrings thrown in, just for fun.  
I would highly recommend this book to anyone who enjoys a well crafted cozy mystery.  If you like baseball, (I sure do), this is a must read book. I hope this is the beginning of a series.
I voluntarily reviewed an ARC of this book and provided my honest review.
Nicole Asselin grew up a Navy Brat, and spent her formative high school years in the middle of Pennsylvania but always identified with her New England roots. Nicole's family is originally from Connecticut, and her Grandpa Asselin introduced her into the Red Sox nation where she has been a member for her whole life and her Grandma Asselin introduced her to the world of mystery novels.
Nicole graduated from Curry College in Milton Mass with a degree in English/Creative Writing, minoring in Dance in 2004.  She also attended George Mason University and received a Master's in Arts Management…  Now working just outside of Boston as a Technical Writer, she lives on the South Shore of Massachusetts with her three cats Julia, Jacques, and Madeline (no relation to the main character of her book).
Nicole is a current member of Sisters in Crime (National and New England) and the Mystery Writers of America.  She sits on the Board of Directors for the NE branches of both groups as Social Media Liaison.
Author Links
Website – https://Nicoleasselinwriter.com
Twitter – @nanazlyn
Facebook – https://www.facebook.com/nasselin
Goodreads:  https://www.goodreads.com/author/show/19339211.Nicole_Asselin
Instagram – https://www.instagram.com/nanazlyn/
When did you know that you wanted to be an author?  What things, if any, influenced that decision?
I always loved books.  English was always one of my favorite classes in both HS and college.  So, after going through brief flirtations with Child Psychology, Sports Psychology, and History I finally graduated from Curry College with an English degree.  I took a bunch of Creative Writing classes focused mainly on poetry and loved the feeling of putting words on paper. After college, I used my degree to get jobs a technical writer, but that never fulfilled my creative juices.
After a trip to Malice Domestic, a reader's conference in Maryland, I realized that I wanted to put my love of writing and mysteries together.  And thus, my book was born!
With so many cozies being written today, what makes your books stand out from the crowd?
As far as I know, my cozy is one of the only ones specifically with a sports theme.  There is still an amateur sleuth, but there is also a dose of baseball for those readers that love sports as much as I do!  I wrote the book specifically for people like me who love America's pastime, but also love to read great mysteries.
Do you work from an outline or plot or do you just see where the characters take you?
I'm a "pantser."  I usually know the who, the what, and the where, but I never am quite sure where the journey will take me.  
Do you read your reviews?  Do you respond to them, good or bad?  Do you do anything special to get those reviews?
My book is still so new, so reviews are still coming in.  I do like to read them (good and bad) because it will help inform my future writings.  To a certain extent.  
I don't necessarily respond, other than for some reviewers I will thank them for the book.  Books are a subjective field. Not everything someone writes is for everyone. I take most reviews with a grain of salt that way.  We'll see how I feel after I get a ton more reviews, but that's where I'm at now.
When my book first was completed, I went on to many mystery writing blogs to see if there were reviewers out there.  People who read the genre are really great to have read advanced copies because they know what they are talking about.  So I found a few (including your blog creator) who were able to take a look before final publication. That was invaluable.
What advice would you give to your younger self?
Believe in yourself!  Keep writing, and make sure you back everything up!  I wrote my first story in middle school on legal paper and kept in a manila folder in my closet when I lived in Florida.  After we moved back to Mechanicsburg PA with the Navy, it was lost in the move. It was going to be my masterpiece! So BACK EVERYTHING UP!  Thank goodness for computers now, I have copies floating around everywhere!
Do you think that the cover plays an important part in someone buying your book(s)?   Who designs your book covers?
Don Kramer at Pandamoon Publishing is my cover artist.  He has a questionnaire that all the authors fill out before their books are complete.  After he uses the questionnaire to create a draft cover, he solicits the authors opinion for updates.  For example, my cover was initially very dark. Since it was a cozy, I wanted to brighten it up a bit. He did it within a day and everything was super great!
I'm guilty of judging books by their covers.  Usually the title and cover go hand in hand with my decision on picking a book up.  I like that my cover shows exactly what my book is about. It's a baseball mystery. I know baseball fans will see that immediately and I hope that would make them pick up the book.
Please give us an insight into your main characters.  What do you think makes them special?
They are fiercely loyal to the family, and they all have some sort of special relationship with the hometown Abington team.  Madeline and her family obviously own the team, but Davis was a ballplayer, Eliza grew up in the town, and even the bad guys all have connections to the game.  
Madeline is unique in that she initially chafed against working with the family team when she graduated college.  Now that she is actually doing day to day work at the park, she realizes how lucky she is to have a place to go to. She realizes that the team and family will always be there for her.
What have you learned about yourselves since becoming an author?
I've learned perseverance.  I never thought I would finish a book, let alone get one published.  I've also learned an incredible amount of patience. Publishing is a lonnnnnnnnnngggg process.  I finished this book in 2016, signed a contract in 2018, and my book is now published in 2019. So patience!
Do you write full-time or part-time?
Part-time.  Since I'm a debut author, I need to keep my day job! Hopefully one day in the future I'll be able to write full time and get all the ideas that I have in my head out on paper.
What do your plans for future projects include?
I'm currently in the midst of book two of the Ballpark mysteries.  I'm hoping to have it out either before or during next baseball season.
What do you think the hardest part of writing is?  What is the easiest?
For me, the hardest part of writing is finding the time!  I'm in the midst of writing book 2 of the Ballpark mysteries and have to take time on the weekends to secure a chair in the coffee shop to get some words down.  Too many distractions at home!
The easiest is inspiration.  Just living in the world today has moments of inspiration.  Not all those ideas get put into writing, but ideas are constantly floating around.
What type of books do you like to read?  Who are some of your favorite authors?
I love to read.  My TBR pile is about 500 plus books at the moment.  So everything. I'm in the midst of a YA fantasy kick, so I've been reading a bunch of those.  Simone St. James is a favorite author and Ruth Ware for spooky mysteries. Kate Carlisle and Jenn McKinley for cozy mysteries.
What is the one thing you would like your readers to know about you?
I love to talk!  I'm accessible, and not just about my own writing.  If you ever want to discuss books or music, I would love to chat!  Also, I'm a crazy cat lady. I have three beautiful kitty children, and would talk about cats for days if I could do.
Do you have anything specific you would like to say to your readers?
Thank you for having me on this blog, and I hope your followers are excited to read about baseball and murder!  I appreciate anyone who picks up this book or goes to the library and asks for it there. It's an amazing feeling knowing that people are reading my words.  I love you all!
How can readers discover more about you and your work?
    Website:  www.nicoleasselinwriter.com
    Facebook: www.facebook.com/nasselin
    Twitter:   www.twitter.com/nanazlyn
     Amazon Author Page:  www.amazon.com/author/nicoleasselin
     Goodreads: https://www.goodreads.com/author/show/19339211.Nicole_Asselin

To enter the Rafflecopter Giveaway click on the link below:
http://www.rafflecopter.com/rafl/display/02887792956/?
TOUR PARTICIPANTS
November 1 – MJB Reviewers – REVIEW, AUTHOR INTERVIEW
November 1 – StoreyBook Reviews – CHARACTER GUEST POST
November 2 – Brooke Blogs – SPOTLIGHT
November 2 – A Wytch's Book Review Blog – REVIEW, CHARACTER INTERVIEW
November 3 – Cozy Up With Kathy – AUTHOR INTERVIEW
November 3 – A Blue Million Books – AUTHOR INTERVIEW
November 4 – FUONLYKNEW – SPOTLIGHT
November 5 – Sapphyria's Book Reviews   – SPOTLIGHT
November 6 – Literary Gold – CHARACTER GUEST POST
November 7 – Mysteries with Character – GUEST POST
November 8 – I Read What You Write – SPOTLIGHT
November 8 – Escape With Dollycas Into A Good Book – REVIEW, AUTHOR INTERVIEW
November 9 – Diane Reviews Books – GUEST POST
November 10 – Baroness' Book Trove – REVIEW
November 10 – Celticlady's Reviews – SPOTLIGHT