I'm so excited to be a stop on the blog tour for author Julie Anne Lindsey and her new book Apple Cider Slaying.  This is the first book in her A Cider Shop Mystery series.  This book was really good and I highly recommend it.
Apple Cider Slaying (A Cider Shop Mystery)

Cozy Mystery
1st in Series
Kensington (October 29, 2019)
Mass Market Paperback: 320 pages
ISBN-10: 1496723473
ISBN-13: 978-1496723475
Digital ASIN: B07NCQPSVW

Purchase Links  – Amazon – B&N – Kobo – GooglePlay – Indie Bound 
What a great start to a new cozy series . . . a well written cozy mystery full of apples, recipes, and a good time. Makes for pleasant reading.
~Books a Plenty Book Reviews
Delightful characters, a clever mystery, crisp settings and a dash of romantical possibilities make Apple Cider Slaying really fun to read.
~Reading is My SuperPower
If you would like to spend a few hours, saving a family orchard, defending a Granny from murder, and visiting the residents of Blossom Valley, pick up this book. You won't be disappointed. 5 stars!
~Diane Reviews Books
Filled to bursting with mystery, great characters, a beautiful setting, and a bushel full of everything I look for in a book, I didn't want it to end.
~Lisa K's Book Reviews
Apple Cider Slaying is a delectable, engaging cozy mystery ebullient with fall-time charms that West Virginia offers. I'm sure it'll make you have itchy feet to actually go there and taste everything in this book just like it did to me!
~Diary of a Book Fiend
Apple Cider Slaying is a perfect fall or winter read. I could almost taste the cider and smell the spices while reading this book.
~The Book's the Thing
Apple Cider Slaying is a charming new cozy mystery with a strong minded sheriff, cinnamon cider, classic cars, cute kittens, a polluted press and Christmas cheer.
~The Avid Reader
Apples are at the core of the family business run by Winona Mae Montgomery and her Granny Smythe. But this year's crop is unseasonably ripe with murder . . .
ONE ROTTEN APPLE
Blossom Valley, West Virginia, is home to Smythe Orchards, Winnie and her Granny's beloved twenty-five-acre farm and family business. But any way you slice it, it's struggling. That's why they're trying to drum up business with the "First Annual Christmas at the Orchard," a good old-fashioned holiday festival with enough delicious draw to satisfy apple-picking locals and cider-loving tourists alike—until the whole endeavor takes a sour turn when the body of Nadine Cooper, Granny's long-time, grudge-holding nemesis, is found lodged in the apple press. Now, with Granny the number one suspect, Winnie is hard-pressed to prove her innocence before the real killer delivers another murder . .
Includes Recipes!
This is the first book in a new series and I thought it was great.  It has everything I look for in a cozy mystery: fantastic characters, a charming setting and a killer mystery.
The characters are well rounded, well developed and three dimensional.  I really enjoyed meeting Winnie and her Granny. They have a deep love for each other and they will do anything for each other.  The secondary characters added a lot to the story and brought the story to life.
The author is very talented in her descriptive writing and these descriptions pulled me into the story from the very beginning.  Each scene was so vivid in my mind and at times I felt like I was watching a movie instead of reading a book. I think this is a hard thing to do but this author pulled it off perfectly.
The mystery was well plotted and well paced.  There were enough clues to sift through and suspects to consider.  I was very surprised at who the culprit turned out to be, which is how I like my mysteries.  
I highly recommend this book to anyone who enjoys a well crafted cozy mystery.  I cannot wait to read the next one. If I could, I would give this book more than 5 stars.
I voluntarily reviewed an ARC of this book provided by the publisher, Kensington Books, and NetGalley, which I greatly appreciate.
Julie Anne Lindsey is a multi-genre author who writes the stories that keep her up at night. When she's not creating new worlds and organizing the epic adventures of fictional characters, Julie can be found carpooling her three kids around Northeastern Ohio and plotting with her shamelessly enabling friends. Today, she hopes to make someone smile. One day she plans to change the world. Julie is a member of the International Thriller Writers, Romance Writers of America, and Sisters in Crime.
Author Links
Visit her online at www.JulieAnneLindsey.com
Facebook – https://www.facebook.com/JulieAnneLindseyAuthor/
Twitter – https://twitter.com/JulieALindsey
Pinterest – https://www.pinterest.com/juliealindsey/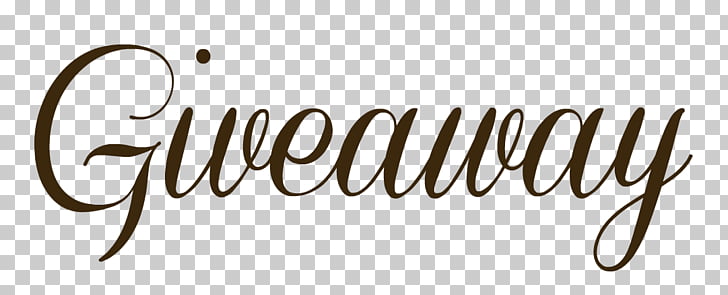 To enter the Rafflecopter Giveaway, please click the link below:
http://www.rafflecopter.com/rafl/display/02887792954/?widget_template=56d5f80dbc544fb30fda66f0
TOUR PARTICIPANTS
November 1 – Mystery Thrillers and Romantic Suspense Reviews – SPOTLIGHT, EXCERPT
November 1 – I Read What You Write – GUEST POST
November 1 – That's What She's Reading – SPOTLIGHT, RECIPE
November 1 – Books a Plenty Book Reviews – REVIEW
November 2 – Lisa Ks Book Reviews – REVIEW, AUTHOR INTERVIEW
November 2 – Reading Is My SuperPower – REVIEW
November 2 – Diane Reviews Books – REVIEW
November 2 – Mysteries with Character – SPOTLIGHT, RECIPE
November 3 – Diary of a Book Fiend – REVIEW
November 3 – The Book's the Thing – REVIEW
November 3 – My Reading Journeys – GUEST POST
November 3 – The Power of Words – REVIEW
November 4 – Celticlady's Reviews – SPOTLIGHT
November 4 – The Avid Reader – REVIEW
November 4 – Readeropolis – SPOTLIGHT
November 4 – The Pulp and Mystery Shelf – AUTHOR INTERVIEW
November 5 – Cinnamon, Sugar, and a Little Bit of Murder – REVIEW, RECIPE
November 5 – Laura's Interests – REVIEW
November 5 – Escape With Dollycas Into A Good Book – REVIEW, AUTHOR INTERVIEW
November 5 – LibriAmoriMiei – REVIEW
November 6 – Carla Loves To Read – REVIEW
November 6 – FUONLYKNEW – REVIEW
November 6 – Brooke Blogs – SPOTLIGHT, RECIPE
November 6 – A Wytch's Book Review Blog – REVIEW, CHARACTER INTERVIEW
November 7 – I'm All About Books – CHARACTER GUEST POST
November 7 – Hearts & Scribbles – SPOTLIGHT
November 7 – The Book Decoder – REVIEW
November 7 – MJB Reviewers – REVIEW
November 8 – Melina's Book Blog – REVIEW, GUEST POST
November 8 – Sapphyria's Books – REVIEW
November 8 – Literary Gold – SPOTLIGHT, EXCERPT