I'm so excited to be a stop on the blog tour for author Loretta Marion and her new book Storm Of Secrets.  This is the second book in her A Haunted Bluffs Mystery series.
Storm of Secrets: A Haunted Bluffs Mystery

Paranormal Mystery
2nd in Series
Crooked Lane Books (November 12, 2019)
Hardcover – 327 Pages
ISBN-10: 1643851756
ISBN-13: 978-1643851754
Digital ASIN: B07NTY8L1N

Purchase Links
Amazon     Barnes and Noble   Penguin Random House    Indiebound   Kobo
I loved watching Cassie try to figure out the messages from her deceased grandparents as much as any other element of the story . . . This was a suspenseful, well-written mystery and I hope Cassie, her family, and friends will be back for many more.
~The Book's the Thing
With a total of two crimes and three family secrets, this book will appeal to both women's fiction and mystery readers . . . I enjoyed it a great deal for the excellent characterizations of the main protagonists.
~Diane Reviews Books
Storm of Secrets by Loretta Marion is a wonderful book full of how secrets wreck our lives and those of our loved ones.
~Baroness' Book Trove
"Modern and historic mysteries collide in Marion's bittersweet storytelling." —Kirkus Reviews
"[A] gripping sequel…Marion seamlessly weaves the multiple story threads together. Fans of tales of regional intrigue will be satisfied." —Publishers Weekly
A deadly storm, a missing three-year-old child, a suspicious death, and the eerie presence of the spirits of the dead set the stage for the second mesmerizing installment of Loretta Marion's paranormal suspense series.
A powerful storm descends upon Cape Cod's Whale Rock at the peak of tourist season–and the weekend Cassandra Mitchell's and Daniel Benjamin's wedding is set to take place at The Bluffs, the magnificent Victorian mansion Cassie inherited from her family. In the wake of the storm's destruction, three-year-old Lucas Kleister goes missing–and the body of small-time drug dealer Lee Chambers is found in a restaurant dumpster. Now, the WRPD are faced with a murder to solve, a missing child to find, and the aftermath of one of the worst storms in recent memory.
While aiding with the clean-up and helping the displaced, Cassie has been receiving cryptic messages from the spirits of her great-grandparents, Percy and Celeste Mitchell, the original residents of The Bluffs. At first, the messages are benign, but soon, they begin to point to something more sinister. As Cassie works to decipher their meaning, the specter of a mysterious local legend surfaces. The tale of Barnacle Boy–and what happened to him during another destructive storm decades earlier–will weave through the desperate search to find Lucas and the identity of a killer.
A true bibliophile, Loretta Marion's affection for the written word began in childhood and followed her like a shadow throughout her life as she crafted award-winning marketing and advertising copy and educational brochures. She then applied her writing skills as a volunteer, establishing a Legacy Story program for hospice patients, which inspired her to create her own fictional stories. Her debut novel, The Fool's Truth, is a twisty mystery set in Maine. Her Haunted Bluffs Mystery Series is set on Cape Cod and was introduced by Crooked Lane Books in 2018 beginning with HOUSE OF ASHES. Her newest release, STORM OF SECRETS, is the second book of the series.
When not whipping out words on her laptop, she is traveling, enjoying outdoor pursuits, or is curled up with a delicious new book. Loretta lives in Rhode Island with her husband, Geoffrey.
Author Links – 
Website:  https://www.LorettaMarion.com
Facebook:  https://www.facebook.com/LorettaMarionAuthor
Goodreads:  https://www.goodreads.com/author/show/15863622.Loretta_Marion
Pinterest:  https://www.pinterest.com/lorettamarion/
When did you know that you wanted to be an author?  What things, if any, influenced that decision?
I did not know that being an author was something I wanted to pursue until I was in my late forties. I always enjoyed creating with words, and there was no shortage of opportunities to do so during my career. However, the writing was very different, involving business development and marketing plans, advertising copy, technical brochures, educational materials, or newsletters. Still, I always considered the writing to be the most enjoyable aspect of my jobs.
Writing fiction wasn't even a consideration until I became a Hospice volunteer. The intense training involved writing my own obituary, which was not only a daunting experience, but it also opened my eyes to a hidden desire to write a novel. Writing a book was a formidable prospect, but in that moment, when I saw the words staring back at me, I felt there was no choice in the matter. My real obituary, when the time came, would need to include the accomplishment of writing a book. 
I tip-toed into that uncharted territory by first writing stories for my hospice patients, legacies that they could pass on to their loved ones when they left this world. It was the courage of those patients, who were facing an imminent end, that inspired me to give fiction writing my best try. 
With so many cozies being written today, what makes your books stand out from the crowd?
This question gives me pause, mainly because I don't think about where a book fits in the genre scheme when I'm writing the story. Nor do I consider the Haunted Bluffs Mystery Series as fitting squarely into the sub-genre of cozy mystery. I have always thought of my mysteries as simply that…mysteries. The series does have elements of a cozy, but it also straddles the traditional mystery, and perhaps that's one way that it does stand out. I also always interweave a present-day mystery and a somewhat connected historic mystery in my books. The paranormal aspect isn't necessarily unique, but the spirits of the house are those of the main character's ancestors, and they guide her in her mystery solving antics. Plus, there is a century-old curse against the family that continues to plague throughout the series. Additionally, as in all my books, the mystery is enhanced by whispers of romance. 
Do you work from an outline or plot or do you just see where the characters take you?
Often, the book I intend to write and the book I end up writing are vastly different. However, I do always begin with an outline because it's important for me to have an idea where the story is headed. But it serves only as a guide, for I look at writing as a fluid creative process. It's important that I remain open to opportunities that will make the story more interesting. Sometimes the characters, or the story itself, will take me on a detour. I liken it to taking a road trip. The map is there as a guide, but the experience will be so much more fun with little – or big – diversions along the way.
Do you read your reviews?  
Yes, I read every review that I'm aware of.
Do you respond to them, good or bad?  
I respond to good reviews when it's appropriate to thank the reviewer. Authors truly appreciate it when someone takes the time to write a positive review. It's a very nice way to thank a writer for providing a story that in some way moved or entertained the reader. Good reviews also help generate more interest for the book by other readers. So, many thanks to all of you who post those positive reviews!
I have been fortunate to receive many more positive reactions to my writing than negative, but still, I never respond to a bad review. I don't think the reviewer expects a response from the author, and I would never engage to debate the point. I feel it's important to respect their opinion. No author enjoys receiving a negative review, but I've become a bit "Zen" about the whole process. Let's face it, nobody likes every book they read. However, I do feel that reviewers have a responsibility of being fair and respectful in reporting their appraisals. And fortunately, most are! 
Do you do anything special to get those reviews?
My publisher submits the ARC to NetGalley which generates reviews. Offering giveaways of ARCs as well as Goodreads giveaways will sometimes lead to reviews from the winners. I also participate in blog tours, like this one, and often the hosts will write and post reviews, for which I am extremely grateful!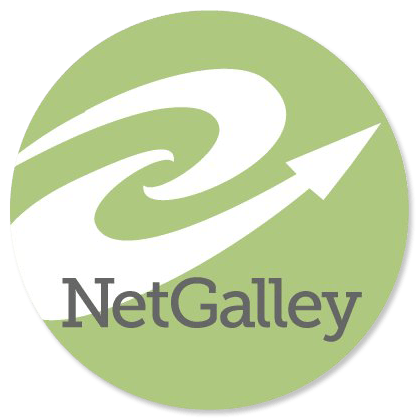 What advice would you give to your younger self?
Younger self: Let go of the insecurities! (Difficult? Yes!) They represent the largest obstacle to happiness and success. Also, avoid negative and destructive individuals. Forge your own path, no matter how unconventional it may be.
I would also nudge my younger self to start writing fiction earlier. It may have been my own insecurities that prevented me from seeing that it was even a possibility.
Do you think that the cover plays an important part in someone buying your book(s)?
Covers along with reviews are probably the two most important draws to a reader.
Who designs your book covers?
Erin Seaward-Hiatt was the cover designer for  House of Ashes and Storm of Secrets (books in the Haunted Bluffs Mystery Series) The cover of my debut novel, The Fool's Truth, was designed by Streetlight Graphics. Both designers did a fabulous job in evoking the spirit of the mysteries for all the book covers.
Please give us an insight into your main characters.  What do you think makes them special?
Cassandra Mitchell is the principle character and I'm pleased with how she has evolved. She started out as a bit of a doormat in House of Ashes – her sister once referred to her as a spineless Raggedy Ann Doll (ouch!) – but she's grown to be more confident and comfortable in her own skin. Not without her flaws, Cassie does push the lines sometimes when she's in sleuthing mode. It's her relationship with, or rather acceptance of, the spirits in the house that makes her most interesting and fun. 
Daniel Benjamin is her partner in life. A former FBI agent, they met on a case in House of Ashes. What I like most about Daniel is that I'm never sure what he's thinking…even though it's me who's doing his thinking!
Laura Prince is Cassie's best friend and reporter for the local newspaper, which makes her an ideal partner in sleuthing. However, her husband Jason is the newest deputy on the WRPD force, and those opposing occupations pose a complication in their relationship – as well as providing conflict for the story.
Whale Rock Police Chief Brooks Kincaid is the character I would most love to have as a friend in my own life – kind of as a protective big brother. He's tough and tenderhearted at the same time, which to me is irresistible.  
We can't forget Percy and Celeste, the spirits of The Bluffs, who both assist and confound Cassie with their signals. The town of Whale Rock is itself a character in the Haunted Bluffs Mysteries. One reviewer said that she now wanted to live there. That was the ultimate compliment!
What have you learned about yourselves since becoming an author?
So much that this is hard to answer concisely. But I will try. I've learned that I am much more of an introvert than I – and others – believed myself to be. Because of the nature of my career, I was somewhat forced to become more outgoing, but that was not my authentic self. Writing gives me the opportunity to escape within my comfort zone…until it's time to become involved in promotional events where I am the center of attention.
I've also learned to have a tougher skin and to accept – even welcome – constructive criticism. My goal as an author is to continue to strive to be a better writer and to produce work that entertains the reader. That objective cannot be achieved if one is not open to change.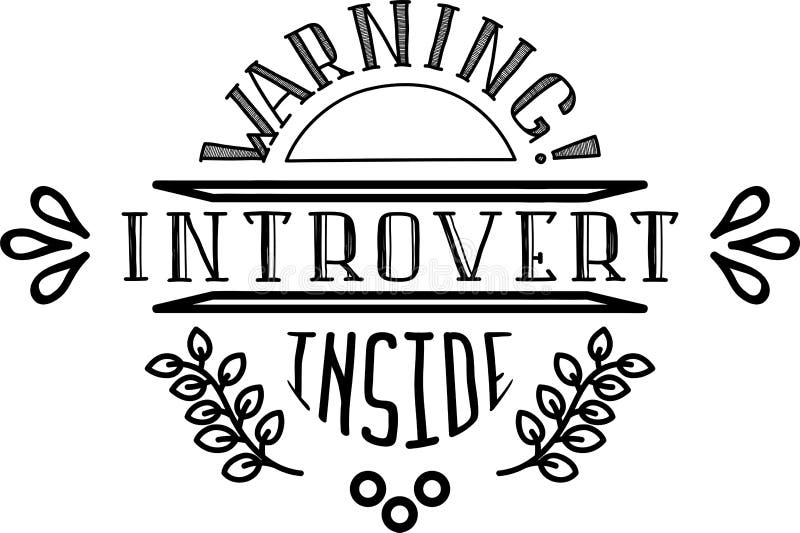 Do you write full-time or part-time?
When looking at the total picture, writing is the most time-consuming aspect of my life. It is also quite flexible in that some days are a sun-up to midnight proposition, and others are much less demanding. It also depends on how the muses are working…and if there's a looming deadline.
What do your plans for future projects include?
I am working on an intriguing idea for a third book in the Haunted Bluffs Mystery Series. I've also written two very different mysteries – one a collaboration with my husband – both in the editing phase. I will keep you posted.
What do you think the hardest part of writing is?
The promotional aspects of being an author are the most challenging for me. (See above – the introvert part) Deadlines also, because they can somewhat hamper the creative process. 

What is the easiest?
The writing. Spending time with my characters. Plotting out mysteries. I truly enjoy it all. Even the editing.
What type of books do you like to read?
There is a wide range of genres that appeal to me…from mysteries to commercial and women's fiction to the classics. There have been science fiction novels that I've enjoyed and even some young adult books that have grabbed me. And I love, love, love a good family saga. I enjoy character driven novels – but I must like the characters – or at least find one or two that I want to root for.
Who are some of your favorite authors?
Lucky for us there is an endless supply of talented authors from which to choose. I was a reader long before I was a writer and reading will always be one of my most treasured joys.
For the classics, a few of my top picks would be Somerset Maugham, the Bronte sisters, Orwell, Tolstoy, Austin, Flaubert, Poe, Daphne du Maurier, Dumas.
I've read every one of Agatha Christie and Ngaio Marsh's mysteries and many of PD James, Lawrence Sanders and Elizabeth George's books.
I enjoy the Spanish language authors Carlos Luis Zafon, Isabel Allende and Gabriel Garcia Marquez and I devoured the Neapolitan Quartet novels by Elena Ferrante. 
Some favorite more contemporary authors I have truly enjoyed: Richard Russo, Alice Hoffman, Anne Rice, Ken Follett, Elizabeth Strout, Ann Tyler, Chris Bohjalian, Fredrik Backman…I could go on!
Ray Bradbury and Margaret Atwood for futuristic works. Horror…of course Stephen King, but also Shirley Jackson. David Sedaris and Helen Fielding for humor. 
I feel bad that I cannot list all the authors I have enjoyed! 
What is the one thing you would like your readers to know about you?
That I write for the pure pleasure of bringing them a story that will in some way move, delight and surprise them.
Do you have anything specific you would like to say to your readers?
Thank you for giving my books a chance and for all the lovely reviews. For new readers who are just learning about my books, I so hope you enjoy your time spent with my characters as much as I have while creating their worlds.
How can readers discover more about you and your work?
Website:  https://www.LorettaMarion.com
Facebook:  https://www.facebook.com/LorettaMarionAuthor 
Pinterest:  https://www.pinterest.com/lorettamarion/ 
Amazon Author Page:  
https://www.amazon.com/Loretta-Marion/e/B01LY9GCPL/ref=dp_byline_cont_book_1
Goodreads:  https://www.goodreads.com/author/show/15863622.Loretta_Marion
To enter the Rafflecopter Giveaway, please click on the link below:
http://www.rafflecopter.com/rafl/display/02887792960/?widget_template=56d5f80dbc544fb30fda66f0
TOUR PARTICIPANTS
November 8 – I'm All About Books – SPOTLIGHT – unable to post 
November 8 – The Book's the Thing – REVIEW
November 9 – Elizabeth McKenna – Author – SPOTLIGHT
November 9 – StoreyBook Reviews– GUEST POST
November 10 – Diane Reviews Books – REVIEW, AUTHOR INTERVIEW
November 11 – Baroness' Book Trove – REVIEW
November 11 – Escape With Dollycas Into A Good Book – AUTHOR INTERVIEW
November 12 – I Read What You Write – GUEST POST
November 13 – Brooke Blogs – SPOTLIGHT, EXCERPT
November 13 – FUONLYKNEW – SPOTLIGHT
November 14 – Cozy Up With Kathy – GUEST POST
November 15 – That's What She's Reading – REVIEW, EXCERPT
November 16 – MJB Reviewers – AUTHOR INTERVIEW
November 16 – Celticlady's Reviews – SPOTLIGHT
November 17 – Rosepoint Publishing – REVIEW
November 18 – eBook Addicts – REVIEW
November 19 – Readeropolis – SPOTLIGHT, EXCERPT
November 19 – Mysteries with Character – AUTHOR INTERVIEW