I'm so excited to be a stop on the blog tour for author Richard Audry and his new book A Fatal Fondness.  This is the fourth book in his Mary MacDougall Mystery series.
A Fatal Fondness (Mary MacDougall Mysteries)
Historical Mystery
4th in Series
Conger Road Press (November 15, 2019)
Paperback: 268 pages
ISBN-10: 0985019697
ISBN-13: 978-0985019693
Digital ASIN: B08158Y78D
Purchase Links – Amazon
Mary is passionate and headstrong and as such often finds herself reacting with little thought about consequences, and there are always consequences . . . I truly enjoyed how the various plot lines came together and am seriously looking forward to Mary's next adventure.
~I Read What You Write
Reading A Fatal Fondness was a delightful way to spend a couple of evening . . . I have enjoyed the entire series but this one is my favorite.
~Escape With Dollycas Into A Good Book
What a wonderful historical cozy mystery! I absolutely loved A Fatal Fondness . . . Absolutely entertaining and charming story.
~The Book Decoder
I really enjoyed Richard Audry's latest historical novel, A FATAL FONDNESS. He has captured the first few years of the 20th century very well; from clothes, speech, social status, and transportation, to the prejudices of class and the attitudes about the place of women in society.
~Here's How It Happened
It's September 1902, and Mary MacDougall has fulfilled her greatest dream—opening her own detective agency. But this achievement doesn't come without complication.

Mary's father insists that an older cousin come to work with her—as both secretary and minder. Jeanette Harrison pledges to keep the plucky sleuth away from danger, as well as from her unsuitable suitor Edmond Roy. This arrangement, embarrassingly, makes Mary the only detective in the state with a chaperone.

The new agency's first cases hardly seem to portend danger or significance. There's the affair of the nicked napkin rings…the problem of the purloined pocket watch…and the matter of the four filched felines.

Mary and Jeanette have not the slightest notion that one of these modest little jobs will blow up into the most consequential and perilous case of the heiress-sleuth's budding career. What begins in triviality mushrooms into disappearance, betrayal, international intrigue, and murder. As she learns more and more, Mary's prospects for making the acquaintance of an assassin's blade improve exponentially.

Witty, fast-paced, and enthralling, A Fatal Fondness—the fourth tale in the series—delves deeply into Mary's world and paints the portrait of an unconventional young woman ever-ready to defy propriety for the sake of justice.
"In the spirit of Nancy Drew and the Corner House Girls… [The author] captures the turn-of-the-century period perfectly, when young women like Mary were trying to burst out of Victorian expectations to become their own person." —Mary Ann Grossmann, St. Paul Pioneer Press
Richard Audry is the pen name of D. R. Martin. He is the author of the Mary MacDougall historical mysteries (four titles) and the King Harald canine cozy series (three titles). Under his own name, he has written the Johnny Graphic ghost adventure trilogy, the Marta Hjelm hardboiled mystery Smoking Ruin, and two books on some of his favorite authors: Travis McGee & Me and Four Science Fiction Masters.
Facebook –  https://www.facebook.com/richardaudryauthor/   Website –   https://drmartinbooks.com/
When did you know that you wanted to be an author?  What things, if any, influenced that decision?
As a youngster, I loved to read and thought it would be extremely cool to create my own characters and stories. I knew that some day, somehow, I would do it. I wrote professionally for most of my career, as a journalist and marketing/communications writer, but tackled fiction only sporadically until the last few years. Now I'm a full-time novelist.
With so many cozies being written today, what makes your books stand out from the crowd?
My new novel, A Fatal Fondness, is a historical mystery, not a cozy. To scratch my cozy itch I have my King Harald canine cozy series. Fondness has some humor in it, but it's intended as a serious tale on murder and international intrigue in a very unlikely locale. My approach is not to educate readers about the history of America circa 1900; not to present them with photographic historical detail. My goal is to immediately pull readers into Mary MacDougall's world as if it were their own and draw them along easily.
Do you work from an outline or plot or do you just see where the characters take you?
For me, it's a combination of the two. I do a rough outline and begin working from it, while improvising along the way. When I hit a brick wall—as always happens—I return to outlining to find a way through.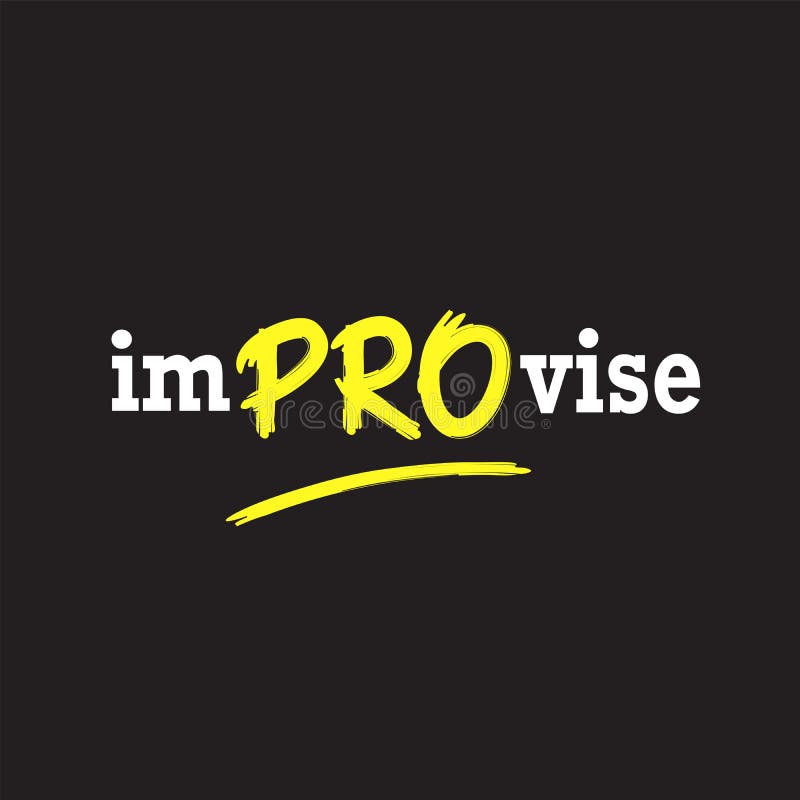 Do you read your reviews?  Do you respond to them, good or bad?  Do you do anything special to get those reviews?
I do read my reviews. But I only respond to bloggers, to thank them for thoughtful reviews. I never respond to Amazon or Goodreads reviews. I've found that getting Amazon reviews is very hard, so I've pretty much given up. If they happen, they happen. I think many readers don't realize that a positive Amazon review of an author can encourage other readers to give the book a try—which helps the author continue writing. If you love an author, review her/his books. The review can be super brief. Stars: Four or five. Subject line: "Wonderful mystery." Review: "Loved it." Done. That's all it takes. 
What advice would you give to your younger self?
Start writing books ASAP. Understand the first few may stink. Don't hover over one book for years on end. Keep at it, don't give up. Expect rejection, then reject it. Pick your genre very carefully; a poor choice dooms your sales prospects. Learn how to market.
Do you think that the cover plays an important part in someone buying your book(s)?   Who designs your book covers?
Certainly the experts who offer advice to authors say that the cover is one of the key aspects of marketability and book sales. Whether my covers contribute to my sales, I just don't know. My covers are designed by an artist/designer named Steve Thomas. I happen to think his elegant design for the Mary MacDougall covers is right on the dot. Add in the Edwardian ladies by various artists, and the covers just shout: "Fun historical mystery here!" My favorite cover is A Daughter's Doubt, with a wonderful painting of two ladies in white walking a beach, by Spanish artist Joaquin Sorolla. I wrote a scene in the book especially to reflect those ladies. And I did the same in the new book, with "Mary" sitting out on a porch. 
Please give us an insight into your main characters.  What do you think makes them special?
One early reviewer complained that my heiress sleuth, Mary MacDougall, was an inaccurate historical character. A young lady of the upper class doing all the outré things she was doing? Heaven forefend! Of course, I didn't reply to her. But I would have said that Mary is the author's (and readers') agent in the world of 1901 and 1902. She represents us and our sensibilities. She is the young woman we would want to see charging into the future. In a sense, The Mary MacDougall Mysteries are fantasies that I am projecting onto that period. But a Mary who wasn't dauntless and daring and dedicated to justice would be a character I wouldn't want to write. After all, she was conceived years ago as a mash-up of Sherlock Holmes and Lucy Honeychurch—as I sat in a theater watching A Room with a View. In the new book, I've made a concession to that early reviewer with a new character, Mary's cousin Jeanette. Her job in the story is to provide a more period-accurate perspective on Mary, as she tries to control the headstrong young woman. Unsuccessfully, I might add.
What have you learned about yourself since becoming an author?
That writing novels is essential to me. Making more money sure would be nice, but it's the writing that's the important thing.
Do you write full-time or part-time?
I retired from marketing communications work a few years ago and now am writing fiction full-time.
What do your plans for future projects include?
I plan on writing at least two more Mary MacDougalls. I also hope to do three more King Harald Canine Cozies. This coming winter I will be wrapping up my Johnny Graphic trilogy—a unique sci-fi ghost adventure set on an alternative earth in the 1930s (written under my actual name, D. R. Martin).
What do you think the hardest part of writing is?  What is the easiest?
I've done eleven works of fiction so far and plotting remains the toughest nut to crack. The easiest is the technical stuff at the end—creating the interior PDFs for print-on-demand editions, and creating Kindle and E-pub editions.
What type of books do you like to read? Who are some of your favorite authors?
My taste runs largely to mystery, science fiction, and fantasy. Some favorite mystery/suspense authors include M. C. Beaton, Dorothy Sayers, Robert Parker, John D. MacDonald, Elizabeth Peters, Daniel Silva, John LeCarré, Georges Simenon. A new favorite is Mick Herron, whose Slough House series is terrific. 
What is the one thing you would like your readers to know about you?
That I'm trying really hard to provide them with entertaining stories that are fun and easy to read and memorable.
Do you have anything specific you would like to say to readers?
If anyone would like to sample my headstrong leading lady, Mary MacDougall, shoot me an e-mail at drmartin120@gmail.com. Tell me if you read Kindle or E-Pub, and I'll send you a free copy of the first Mary novella, A Pretty Little Plot.
How can readers discover more about you and your work?
I invite folks to visit, and like or follow my Facebook author page. Or visit my Amazon page or website. Links below.
Website: http://www.drmartinbooks.com
Facebook: http://www.facebook.com/richardaudryauthor/
Amazon Author Page: http://www.amazon.com/Richard-Audry/e/B00APGR502/
Goodreads: http://www.goodreads.com/author/show/6565095.Richard_Audry
To enter the Rafflecopter Giveaway, please click on the link below:
http://www.rafflecopter.com/rafl/display/02887792976/?widget_template=56d5f80dbc544fb30fda66f0
TOUR PARTICIPANTS
December 2 – A Wytch's Book Review Blog – CHARACTER GUEST POST
December 3 – A Blue Million Books – AUTHOR INTERVIEW
December 4 – I Read What You Write – REVIEW, GUEST POST
December 5 – Escape With Dollycas Into A Good Book – REVIEW 
December 6 – Literary Gold – SPOTLIGHT
December 6 – My Reading Journeys – REVIEW (to come), CHARACTER GUEST POST
December 7 – StoreyBook Reviews – GUEST POST
December 8 – Baroness' Book Trove – SPOTLIGHT
December 8 – The Pulp and Mystery Shelf – AUTHOR INTERVIEW
December 9 – Brooke Blogs – SPOTLIGHT
December 10 – Celticlady's Reviews – SPOTLIGHT
December 10 – Ascroft, eh? – GUEST POST
December 11 – The Book Decoder – REVIEW
December 12 – Here's How It Happened – REVIEW
December 13 – MJB Reviewers – AUTHOR INTERVIEW