Between now and Christmas I will spotlight some Christmas books for your reading pleasure.  This is the first day of twelve Christmas books that I hope you will enjoy.  Happy Reading.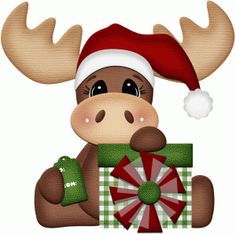 It's Christmas again, and Melanie Travis barely has time to pencil in some holiday festivities. Especially once she finds herself making a list of murder suspects–and checking it twice. . .
This year, all Melanie wants for Christmas is a dull moment. Between her son Davey, her teaching job, and showing her Standard Poodle puppy, Eve, there just aren't enough hours in the day. But when Davey's usual bus driver, Henry Pruitt, disappears and is replaced by a surly, pierced, twentysomething, Melanie is concerned. The elderly, amiable Henry was a friend to all in the neighborhood, so she decides to check on him. . .only to find that he died two days earlier, under suspicious circumstances.
As if that weren't bad enough, Henry's two Golden Retrievers are now bereft of both master and home. Melanie can't just abandon them, so she brings them to her Aunt Peg, the most stubborn woman on the planet, who's now determined to find out the truth about Henry's death, no matter what it takes. Soon, the indomitable Aunt Peg has Melanie leashed to another murder investigation. And unless she sniffs out this Scrooge of a killer fast, a lump of coal in her stocking may not be the worst thing Melanie gets this Christmas. . .
"Delightful. . .As ever, the author provides a captivating behind-the-scenes look at the world of show dogs." —Publishers Weekly
"Melanie Travis is a terrific character."–Romantic Times  (Amazon)
Editions Available:  Kindle, Hardcover, Paperback, Audiobook
E-Book Exclusive!
Includes a Yummy Fudge Recipe!
 
"Indulge your sweet tooth in this entertaining series."
—Miranda James
SLAY BELLS RING
 
In the cozy warmth of their new home on Michigan's Mackinac Island, newlywed seniors Frances and Douglas Devaney savor the picture-postcard snowy scenery through their kitchen window. But when they spy a horse-drawn sleigh dashing through the snow bearing a frozen stiff, their blood runs cold. The victim is banker Warren Engle, stepson of a close friend of Frances. With amateur sleuth Allie McMurphy, their boss at the Historic McMurphy Hotel and Fudge Shop, busy filling holiday orders for peppermint candy fudge, the couple tackle the case themselves, plowing through clues to rein in the runaway culprit . . .
Praise for Nancy Coco's Candy-Coated Mysteries
 
"A must-read for all lovers of amateur sleuth classic mysteries."
—Carole Bugge
 
"The characters are fun and well-developed, the setting is quaint and beautiful, and there are several mouthwatering fudge recipes."
—RT Book Reviews
 
"Memorable characters, a charming locale, and a satisfying mystery."
—Barbara Allan
 
"Fun and lively." —JoAnna Carl
 
"I will be counting down the days until the next mystery with Allie McMurphy."
—Cozy Mystery Book Reviews  (Amazon)
Editions Available:  Kindle
Santa Claws is coming to town and checking his list for a murderer—as the New York Times bestselling Paws & Claws Mysteries continue…
Inn owner Holly Miller finds it ruff staying cheerful over the holidays when the dead body of a beloved businessman turns up in the pet-friendly town of Wagtail, Virginia.
 
Inspired by her German heritage, Holly's grandmother has arranged for Wagtail to have a Christkindl Market packed with goodies and decorations for the howliday tourists. But Holly's mood takes an unseasonable turn when she learns that her old flame and childhood friend Holmes Richardson has brought his fiancée home—and she'll be staying at the Sugar Maple Inn…
A love triangle becomes the last thing on Holly's mind when her Jack Russell Trixie's nose for trouble leads her to the corpse of a pet clothing tycoon. Now Holly and her dedicated detectives—Trixie and Twinkletoes the cat—must sniff out the killer to keep Christmas from going to the dogs…
Delicious recipes for owners and pets included!  (Amazon)
Editions Available:  Kindle, Paperback, Audiobook
Liz McCall has come to love running her father's vintage toyshop back home in East Aurora, NY, so when the Train and Toy Show comes to town, she's all aboard for a fun toy-filled weekend. The only hitch is that her childhood bully Craig McFadden, now local business rival, has set up a booth next to hers. But the fun and games are over when Craig falls from the ceiling in a publicity stunt gone wrong.
What was initially thought to be a fatal accident proves much more sinister. Pulled into the case by her feelings for both Ken, the police chief, and Jack, her high school sweetheart whose brother is one the prime suspects, Liz dives headfirst into the investigation. But as she digs deeper, she's shocked to learn her father may have been the intended target.
The trouble train is barreling down and Liz may have just bought herself a first class ticket in Murder on the Toy Town Express, Barbara Early's delightful second installment in her Vintage Toyshop mysteries.  (Amazon)
Editions Available:  Kindle, Hardcover, Paperback
In USA Today bestselling author Sarah Fox's delicious new Pancake House Mystery, it's up to Marley McKinney to discover the waffle truth behind a rival's murder . . .
 
Winter has come to Wildwood Cove, and riding in on the chill is Wally Fowler. Although he's been away for years, establishing his reputation as the self-proclaimed Waffle King, the wealthy blowhard has returned to the coastal community to make money, not friends—by pitting his hot and trendy Waffle Kingdom against Marley McKinney's cozy pancake house, The Flip Side. Wally doesn't see anything wrong in a little healthy competition, until he's murdered in his own state-of-the art kitchen.
Marley isn't surprised when the authorities sniff around The Flip Side for a motive, but it's her best friend Lisa who gets grilled, given her sticky history with the victim. When a second murder rocks the town, it makes it harder than ever for Marley to clear Lisa's name. Marley's afraid that she's next in line to die—and the way things are looking, the odds of surviving her investigation could be stacked against her.
Includes pancake recipes right from The Flip Side menu!  (Amazon)
Editions Available:  Kindle, Paperback, Audiobook
When ex—Wall Streeter Jacobia "Jake" Tiptree bought a charming 1823 fixer-upper in tiny Eastport, Maine, she figured she'd also bought herself a tranquil, stress-free life. But Jake soon learned that appearances can be deceiving, and that even small towns have their share of dark secrets — including murder.
Wreck The Halls

People hardly ever lock their doors in Eastport. So when Jake and her best pal, Ellie, arrive at Faye Anne Carmody's kitchen door, they knock and walk right in. But though Christmas is just two weeks away, what they find is far from festive: a dazed Faye Anne covered with blood, and her no-good husband — the town butcher, Merle — nowhere in sight. Nowhere, that is, until Jake discovers his body — tidily wrapped in his own butcher paper….
It doesn't take long for news of the murder to race through the small town, and just about everyone has a theory about the grisly crime that has robbed Eastport of its least-liked citizen. But while police chief Bob Arnold considers it an open-and-shut case, Jake and Ellie aren't convinced of Faye Anne's guilt.
Jake has enough going on in her life without trying to investigate a murder. After all, she's just married her longtime love, Wade, and the pair plan to spend the winter rehabilitating the paint-encrusted windows in Jake's old house.
But Jake has to admit that there are a lot of details that don't add up: for example, Faye Anne's complaint that she was being stalked, and blood-splattered evidence at the crime scene that just doesn't make sense. Then there is the diary that Faye Anne's secret, sometime boyfriend claims is hidden somewhere in her house. Could Faye Anne's own journal be the key to unlocking an even more fiendish murder plot, or is her double-crossing lover trying to frame her?
When yet another Eastport citizen turns up dead, Jake realizes the murderer's trail began long before the night Merle Carmody died. But what keeps eluding her and Ellie is the motive behind the mystery. The truth is so close, they can almost taste it — but can they stop the shrewd killer before he chisels another victim's name onto a tombstone?  (Amazon)
Editions Available:  Kindle, Hardcover, Paperback, Audiobook
THE GIFT THAT GIVES ON GIVING. . .
With Farberville's college on holiday break, Claire Malloy's bookstore is quiet . . . deadly quiet. Breaking the silence is a little old lady looking for volumes on pagan rituals, applied magick, and Celtic mysticism. Claire is intrigued and―miffed that her lover, Farberville police Lieutenant Peter Rosen, says she's in a rut―happily accepts an invitation to welcome the winter solstice at dawn.
HOMICIDE FOR THE HOLIDAYS
Showing up at the Sacred Grove, Claire expects wild chanting or even nude dancing. Instead she ends up sitting on a stump watching the Arch Druid clean her bifocals. Then winter arrives and so does a dead man. Someone has shot the wealthy benefactor of Farberville's neo-pagans. Now Claire is mixing some snooping with her Christmas shopping. But instead of wrapping up the case, she finds out 'tis the season for ho- ho- homicide . . . and she may be the next victim.  (Amazon)
Editions Available:  Kindle, Hardcover, Paperback
Christmas has never been Kate Lawrence's favorite time of year, but when a body turns up at Hartford's venerable Wadsworth Atheneum, she knows the holidays are really going to be murder this year. In the long-awaited fourth installment of this popular mystery series, Kate's realty business is on hiatus due to the down economy, friends and family are falling victim to the flu, and daughter Emma has a loathsome new beau. To top off the merriment, Kate's ex-husband has persuaded her to host an at-home wedding for their nephew. And then a murderer strikes during Hartford's famous Festival of Trees & Traditions. Ho ho ho. Kate's positively drowning in Christmas. Can pals Strutter and Margo come to her rescue before she goes down for the third time?  (Amazon)
Editions Available:  Kindle. Hardcover, Paperback, Audiobook
Juliet Henry loved snow. Without snow there was no cross-country skiing. No skiing and there was no Christmas spirit, however feeble, to shine on the bleak winter. While others might scan the December skyline looking for the first Christmas lights in their neighborhood, or search the stores the principal Christmas tree to go up at the mall, or even to hear the first Christmas carol to grace the airwaves, each winter she waited for the weather reports and news of the first fat flakes falling in the mountains. This year the snow and two other events combined to make an alluring vacation and she looked forward both to skiing and attending the Requiem Mass written by her neighbor which was being performed at the Lake Tahoe Celtic Festival. But her plans go awry when she is stranded by a blizzard on a back road and finds herself the only the witness to a murder. Her woes are further compounded when the corpse disappears.  (Amazon)
Editions Available:  Kindle, Paperback
Cecily Sinclair Baxter's Christmas becomes a working holiday when the man she hired to play Santa Claus is murdered in this Pennyfoot Hotel mystery.
To ring in the holiday season, Cecily Sinclair Baxter is hosting a party at the Pennyfoot Hotel for the children of Badgers End to meet Father Christmas. Unfortunately, the jolly old man fails to appear. Instead, his body is discovered—clearly a victim of foul play—and his helper has had a fatal fall.
The police believe the two men had a tragic rooftop tangle, but Cecily has her doubts. The murder weapon is still missing, and since no one has left the hotel since the crime, she's making a list of suspects—and checking it twice…  (Amazon)
Editions Available:  Kindle, Hardcover, Paperback
It's beginning to look like a merry Christmas for Hayden Mundy Moore. On vacation from providing her sought-after expertise in all things chocolate, Hayden heads to snowy New England with her friend and financial advisor, Travis, for the opening of his pal's highly-touted holiday musical. But when the show's producer is murdered, Hayden trades sampling Chocolate Santas for finding the killer—especially since this time, Travis is the one asking for her help . . .
Soon Hayden discovers there's more to Travis's chic hometown than mulled wine and cocoa cookies. But that's just the beginning. Almost no one, including Travis, is quite what they seem. Did the show's lead have more savage motives than stardom? Could the dead producer's husband have felt a murderous envy for his successful wife? Getting behind the mistletoe and jingle bells will take all of Hayden's savvy—along with some super caffeinated Peppermint Mochas—if she hopes to catch a killer with a heart more bitter than the darkest truffle . . .
"Chocoholics and food cozy fans rejoice! With prose as smooth and delicious as its theme, this quality debut cozy introduces a smart protagonist with an unusual and tasty profession."
—Library Journal (starred) on Criminal Confections  (Amazon)
Editions Available:  Kindle, Paperback 
As the Moonlight Magnolia Agency revisits old memories on Christmas Eve, Granny Reid takes the reins back thirty years to the 1980s—back when she went by Stella, everyone's hair was bigger, and sweaters were colorful disasters. But murder never went out of style . . .
Christmas has arrived in sleepy McGill, Georgia, but holiday cheer can't keep temperamental Stella Reid from swinging a rolling pin at anyone who crosses her bad side—and this season, there are plenty. First an anonymous grinch vandalizes a celebrated nativity display. Far worse, the scandalous Prissy Carr is found dead in an alley behind a tavern. With police puzzled over the murder, Stella decides to stir the local gossip pot for clues on the culprit's identity . . .
Turns out Prissy held a prominent spot on the naughty list, and suspects pile up like presents on Christmas morning. Unfortunately, the more progress Stella makes, the more fears she must confront. With a neighbor in peril and the futures of her beloved grandchildren at risk, Stella must somehow set everything straight and bring a cunning criminal to justice before December 25th . .   (Amazon)
Editions Available:  Kindle, Hardcover, Paperback, Audiobook