I'm so excited to be a stop on the blog tour for author Roberta Eaton Cheadle and her new book Through The Nethergate.  This is the first book in her Supernatural Fantasy series.
Through the Nethergate

Supernatural Fantasy
1st in Series
TSL Publications (September 3, 2019)
Paperback: 214 pages
ISBN-10: 1913294021
ISBN-13: 978-1913294021
Digital ASIN: B07ZJTW2DF

Purchase Roberta Eaton Cheadle's Books from: 
TSL Publications https://tslbooks.uk/product/through-the-nethergate-roberta-eaton-cheadle/
Lulu http://www.lulu.com/shop/roberta-eaton-cheadle/through-the-nethergate/ebook/product-24208518.html
Margaret, a girl born with second sight, has the unique ability to bring ghosts trapped between Heaven and Hell back to life. When her parents die suddenly, she goes to live with her beloved grandfather, but the cellar of her grandfather's ancient inn is haunted by an evil spirit of its own.
In the town of Bungay, a black dog wanders the streets, enslaving the ghosts of those who have died unnatural deaths. When Margaret arrives, these phantoms congregate at the inn, hoping she can free them from the clutches of Hugh Bigod, the 12th century ghost who has drawn them away from Heaven's White Light in his canine guise.
With the help of her grandfather and the spirits she has befriended, Margaret sets out to defeat Hugh Bigod, only to discover he wants to use her for his own ends – to take over Hell itself.
'I am an author who has recently branched into adult horror and supernatural writing and, in order to clearly differential my children's books from my young adult and adult writing, these will be published under the name Roberta Eaton Cheadle. My first young adult supernatural novel, Through the Nethergate, has recently been published.
I have two short stories in the horror/supernatural genre included in Dark Visions, a collection of 34 short stories by 27 different authors and edited by award-winning author, Dan Alatorre as well as three short stories published in Death Among Us, a collection of murder mystery short stories by 10 different authors and edited by Stephen Bentley. These short stories are published under Robbie Cheadle.
Follow Roberta Cheadle Eaton at:
Twitter: https://twitter.com/RobertaEaton17
Facebook: https://www.facebook.com/robertawrites/?modal=admin_todo_tour
Blog: https://wordpress.com/view/robertawrites235681907.wordpress.com
Goodreads: https://www.goodreads.com/author/show/19631306.Roberta_Eaton_Cheadle
Website: https://www.robbiecheadle.co.za/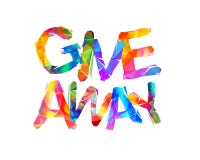 To enter the Rafflecopter Giveaway, please click on the link below:
http://www.rafflecopter.com/rafl/display/02887792995/?widget_template=56d5f80dbc544fb30fda66f0
TOUR PARTICIPANTS
January 15 – FUONLYKNEW – SPOTLIGHT
January 15 – Brooke Blogs – GUEST POST
January 16 – MJB Reviewers – SPOTLIGHT 
January 16 – I Read What You Write – REVIEW, CHARACTER GUEST POST 
January 16 – This Is My Truth Now – REVIEW
January 17 – Literary Gold – AUTHOR INTERVIEW
January 17 – A Chick Who Reads – REVIEW
January 18 – The Book's the Thing – REVIEW, GUEST POST
January 18 – Reading Authors – REVIEW
January 19 – fundinmental – SPOTLIGHT
January 20 – eBook addicts – REVIEW
January 20 – I'm All About Books – SPOTLIGHT
January 21 – Ruff Drafts – REVIEW
January 21 – Diary of a Book Fiend – REVIEW
January 22 – Readeropolis – AUTHOR INTERVIEW
January 23 – A Wytch's Book Review Blog – CHARACTER INTERVIEW
January 23 – Diane Reviews Books – CHARACTER GUEST POST
January 24 – StoreyBook Reviews – GUEST POST
January 24 – Celticlady's Reviews – SPOTLIGHT