I'm so excited to be a stop on the blog tour for author Charlotte Stuart and her new book Survival Can Be Deadly.  This is the first book in her Discount Detective Mystery series.
Survival Can Be Deadly: A Discount Detective Mystery

Cozy Mystery
1st in Series
Publisher: Walrus Publishing (September 10, 2019)
An imprint of Amphorae Publishing Group
Paperback: 308 pages
ISBN-10: 1940442265
ISBN-13: 978-1940442266
Digital ASIN: B07Q8TKP7T

Purchase Links – Amazon – B&N – Kobo – IndieBound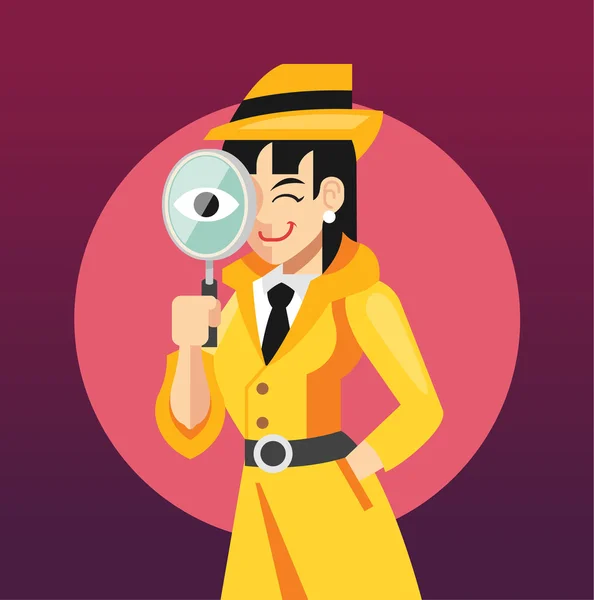 I really enjoyed this story . . . The mystery itself was quite interesting . . . I will definitely watch for more by this author.
~Carla Loves to Read
This book is so funny, it reminds me of the early Stephanie Plum mysteries, but not as wacky. The mystery was well-paced.
~Diane Reviews Books
The whole book is filled with so much humor that you won't be able to put this down. It's a madcap mystery, and I highly recommend it! Hurry up and get book two done, please!!
~CHRISTY'S COZY CORNERS
When single mom and recent widow Cameron Chandler takes a much-needed job at Penny-wise Investigations, a detective agency conveniently located in a suburban shopping mall, she grabs the chance to reinvent herself. Her first case is to locate a runaway girl, something her predecessor had been pursuing before he disappeared. Following in his footsteps, the trail leads to a survivalist camp on a remote island in northern Puget Sound. Armed with only a Swiss Army Knife and her quirky on-the-job training as a suburban sleuth, Cameron uncovers more than she bargained for. She soon finds herself in a fight for her own survival in this lighthearted mystery set in Seattle and the San Juan Islands to the north.
The theme of this book was unique and I really enjoyed that.  A discount detective agency at a mall, that grabbed my attention right away.
The characters are well written and well developed.  The cast of characters are quirky and unusual and they all have their own special area of expertise.  Combined as a whole, they make a great detective team. Cameron is smart and gutsy and she will do whatever it takes to provide for her kids.  I enjoyed the fact that she was older and has a family, that was refreshing.
The author is very talented in her descriptive writing and these descriptions pulled me in from the very beginning of the book.  There was enough mystery and suspense and, even though I thought I had it figured out a couple of times, I was wrong, and that was okay.
I would recommend this book to anyone enjoys a well crafted cozy mystery.  This book contained a full price mystery at a discount price.  
I voluntarily reviewed an ARC of this book and provided my honest review.
In a world filled with uncertainty and too little chocolate, Charlotte Stuart, PhD, has taught college courses in communication, gone commercial fishing in Alaska, and was the VP of HR and Training for a large credit union. Her current passion is for writing lighthearted mysteries with a pinch of adventure and a dollop of humor. When she isn't writing, she enjoys watching herons, eagles, seals and other sea life from her Vashon Island home office.
Author Links
Website: www.charlottestuart.com
Twitter: https://twitter.com/quirkymysteries
Facebook: https://www.facebook.com/charlotte.stuart.mysterywriter

GoodReads: https://www.goodreads.com/author/show/19305587.Charlotte_Stuart
To enter the Rafflecopter Giveaway, please click on the link below:
http://www.rafflecopter.com/rafl/display/02887792996/?widget_template=56d5f80dbc544fb30fda66f0
TOUR PARTICIPANTS
January 15 – Carla Loves To Read – REVIEW
January 15 – Diane Reviews Books – REVIEW, GUEST POST
January 16 – The Pulp and Mystery Shelf – SPOTLIGHT
January 16 – Gimme The Scoop Reviews – SPOTLIGHT, EXCERPT
January 17 – A Blue Million Books – AUTHOR INTERVIEW
January 18 – A Wytch's Book Review Blog – CHARACTER INTERVIEW
January 19 – Laura's Interests – SPOTLIGHT
January 20 – Literary Gold – GUEST POST
January 20 – Books a Plenty Book Reviews – CHARACTER INTERVIEW
January 21 – I'm All About Books – SPOTLIGHT
January 21 – Elizabeth McKenna – SPOTLIGHT
January 22 – Christy's Cozy Corners – REVIEW
January 22 – Ascroft, eh? – GUEST POST
January 23 – Baroness' Book Trove – REVIEW
January 23 – Island Confidential – SPOTLIGHT
January 24 – Cozy Up WIth Kathy – AUTHOR INTERVIEW
January 24 – I Read What You Write – REVIEW, EXCERPT
January 25 – Brooke Blogs – SPOTLIGHT
January 25 – MJB Reviewers – REVIEW
January 26 – StoreyBook Reviews – REVIEW
January 27 – Celticlady's Reviews – SPOTLIGHT
January 27 – Mysteries with Character – AUTHOR INTERVIEW
January 28 – Socrates Book Reviews – REVIEW
January 28 – Here's How It Happened – SPOTLIGHT, EXCERPT
January 28 – ebook addicts – REVIEW