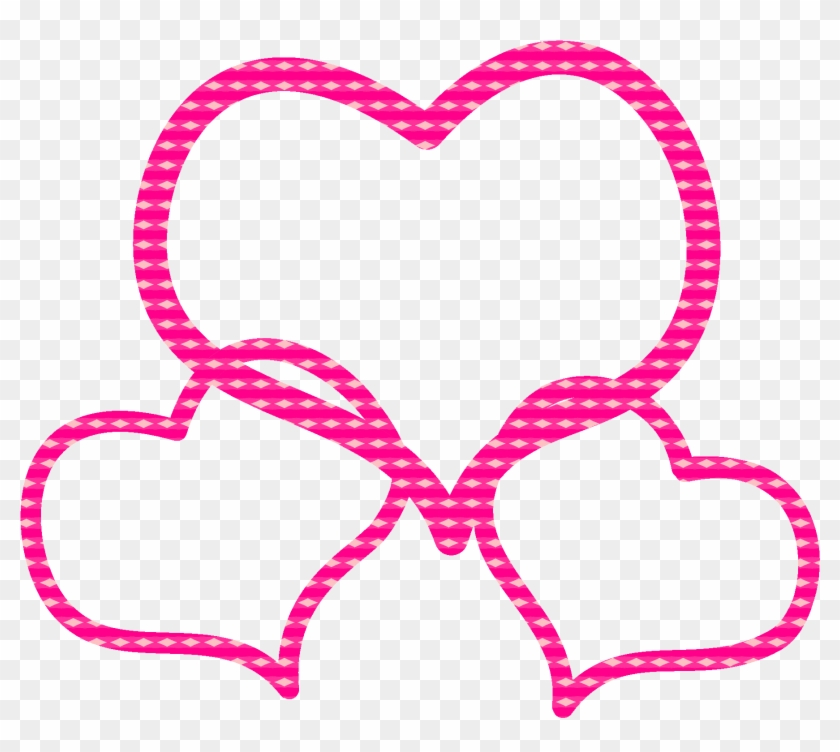 Today on my blog I will spotlight some books for Valentine's Day for your reading pleasure.  This is the second day of the list of books that I hope you enjoy.  Happy Reading!!!
Third in the Postmistress Mystery series by Jean Flowers, following Death Takes Priority and Cancelled by Murder…
Love is in the air for postmaster Cassie Miller and the residents of North Ashcot, Massachusetts. Valentine's Day is right around the corner, and the town is gearing up for a special dinner dance at the senior center. With the local musical group performing at the dance displaced from their regular practice location, Cassie is all too happy to host them during off-hours at the post office.
But not everything is coming up roses. When one of the musicians, Dennis Somerville, is found shot in his home, rumors swirl over who might have wanted him dead. Cassie must determine if there is a link between a string of recent break-ins and Dennis's murder before another victim winds up with more than a broken heart.  (Amazon)
Editions Available:  Kindle, Paperback
Murder is in the cards this Valentine's Day. "Never quite cozy and never quite tough, this tale combines the best of both styles to stunning effect" (Publishers Weekly).
Psychiatrist Paul Hazzard was renowned for his insights into the human mind, until his wife was savagely murdered. She was stabbed to death with an ornamental dagger, a grisly crime for which Paul was tried but never convicted. Four years later, to escape his greedy family and his former mistress, Paul takes an unlikely lover: the homely, middle-aged Hannah Krekorian. Hannah's neighbors, including former FBI agent Gregor Demarkian, are charmed by the sudden romance—until they find her holding an antique dagger over Paul's bloody body. The police are convinced of Hannah's guilt, but Demarkian knows his neighbor could never stab Paul to death. Hannah's valentine may be gone, but if Gregor works a miracle, she'll have something even better come February 14th: her freedom.  (Amazon)
Editions Available:  Kindle, Hardcover, Paperback
"I'm crazy about Laura Levine's mystery series. Her books are so outrageously funny, they always make me laugh out loud." –Joanne Fluke
Love is in the air as freelance writer Jaine Austen begins a new job at the Dates of Joy matchmaking service.  .  .
When Jaine lands a job writing web copy and brochures for matchmaker Joy Amoroso, she's excited for a chance to help the lovelorn–until she realizes Joy is a ruthless taskmaster who screams at her employees for the smallest infractions, pads her website with pictures of professional models posing as clients, and offers up convincing but empty promises of love.  So it's no surprise when the chiseling cupid turns up dead at a Valentine's Day mixer. Now, finding the culprit may prove harder than spotting that elusive caramel praline in a box of chocolates.  .  .
"A well-crafted plot." —Publishers Weekly
"The multiple suspects keep readers on the edge of their seats." —RT Book Reviews
"Levine's charming heroine is right on target." —Kirkus Reviews  (Amazon)
Editions Available:  Kindle, Paperback, Audiobook
Melanie Cooper and Angie DeLaura's Fairy Tale Cupcakes bakery is gearing up for Valentine's Day. Unfortunately someone has iced Baxter Malloy on his first date with Mel's mother. Now Mom's a suspect, and Mel and Angie need to find time around frosting to dig into the man's shady past and discover who served him his just desserts.  (Amazon)
Editions Available:  Kindle, Paperback, Audiobook
Jillian Talbot has it all: a beautiful home in New York's Greenwich Village, a string of bestselling suspense novels, a handsome and adoring lover.
She has something else, too. A silent stalker. A secret admirer who sends her pink, heart-shaped messages–with an unmistakable threat in blood-red letters. His motives are as cryptic as the name he goes by: Valentine. But his intentions are deadly clear. He has stalked other women in the past, and he has killed them. Now he's ready to add Jill to his list, to carry out the punishment he has chosen for her, retribution for a long-ago crime that only he remembers. For Valentine, vengeance will be complete.
For Jill Talbot, the terror has just begun. Wherever she runs, he will find her. And soon she will meet him on his terrible day of judgment. His triumphant day. Her darkest day.
Valentine's Day.  (Amazon)
Editions Available:  Kindle, Hardcover, Paperback
Valentine's Day approaches and a lonely Joe Murray has his eye on the newest member of the Sanford 3rd Age Club, Letty Hill. But when the Sanford Valentine strangler strikes for the fourth year in succession, Joe's amorous inclinations are sidetracked.
And he doesn't have far to look for the prime suspect…
it's him.
A killer who leaves no trace, a public suddenly suspicious of him and a police officer with a personal grudge.
In this, the sixth in the STAC Mystery series, Joe is sure of only one thing…
It's MURDER at Valentine's.
Now complete the collection. Grab the full, bestselling STAC series:
THE FILEY CONNECTION
THE I-SPY MURDERS
A HALLOWEEN HOMICIDE
A MURDER FOR CHRISTMAS
MURDER AT THE MURDER MYSTERY WEEKEND
MY DEADLY VALENTINE
THE CHOCOLATE EGG MURDERS
THE SUMMER WEDDING MURDER
COSTA DEL MURDER
CHRISTMAS CRACKERS
DEATH IN DISTRIBUTION
A KILLING IN THE FAMILY
A THEATRICAL MURDER
TRIAL BY FIRE
PERIL IN PALMANOVA
By the same author:
VOICES
THE HANDSHAKER
** NEW ** THE DEEP SECRET  (Amazon)
Editions Available:  Kindle, Paperback
Lacy Marie Crocker has settled into a comfortable groove back home in New Orleans, and with Valentine's Day right around the corner, she's busier than ever running a thriving pet boutique, helping her mother organize the upcoming National Pet Pageant, and untangling her complicated love life. But when delivering a king-sized order of dreidel-shaped doggy biscuits for a Saint Berdoodle's bark-mitzvah, Lacy stumbles into yet another murder scene—and the last person to see the victim alive was her own father.
It's up to Lacy to clear her dad's name from the suspect list before Detective Jack Oliver has to cage him for good. But just when she starts pawing at the truth, she receives a threatening letter from a mysterious blackmailer bent on silencing her with her own secrets. And Lacy's not the only one with bones in her closet.
Time's running out in this deadly cat-and-mouse game in Cat Got Your Secrets, the delightfully funny third novel in Julie Chase's Kitty Couture mystery series, perfect for "all those feline fanciers who love to read Rita Mae Brown" (Suspense Magazine).  (Amazon)
Editions Available:  Kindle, Hardcover, Paperback, Audiobook
CLAWS AND EFFECT
Winter puts tiny Crozet, Virginia, in a deep freeze and everyone seems to be suffering from the winter blahs, including postmistress Mary Minor "Harry" Haristeen. So all are ripe for the juicy gossip coming out of Crozet Hospital–until the main source of that gossip turns up dead. It's not like Harry to resist a mystery, and she soon finds the hospital a hotbed of ego, jealousy, and illicit love.
But it's tiger cat Mrs. Murphy, roaming the netherworld of Crozet Hospital, who sniffs out a secret that dates back to the Underground Railroad. Then Harry is attacked and a doctor is executed in cold blood.
Soon only a quick-witted cat and her animal pals feline Pewter and corgi Tee Tucker stand between Harry and a coldly calculating killer with a prescription for murder.   (Amazon)
Editions Available:  Kindle, Hardcover, Paperback, Audiobook
The New York Times bestselling Book Retreat mysteries feature Storyton Hall, the perfect getaway for literature lovers—except when a guest tries to get away with murder…
With Valentine's Day just around the corner, Jane Steward is organizing a week of activities for fans of love stories at her book-themed resort. But her Regency readers barely have time to brush up on their Jane Austen before tragedy strikes Storyton Hall. Rosamund York, one of the most celebrated authors in attendance, is killed.
Rosamund had as many enemies as she did admirers, including envious fellow novelists, a jealous former lover, and dozens of angry fans. It's up to Jane, with the help of her book club, the Cover Girls, to catalogue the list of suspects and find a heartless killer quickly—before the murderer writes someone else off…  (Amazon)
Editions Available:  Kindle, Paperback, Audiobook
Praise for USA Today bestselling author Connie Shelton's previous books: "Connie Shelton gets better with every book she writes." –The Midwest Book Review "Shelton again has done a superb job in bringing New Mexico to life." –Albuquerque Journal "Shelton continues to combine suspenseful storytelling with sensitive portrayals of complex family relationships." –Booklist Will there be Valentine wedding bells for Samantha Sweet and Beau Cardwell? (introduced in this mystery series opener Sweet Masterpiece) Sam's bakery, Sweet's Sweets is busier than ever this Valentine week, as she struggles to replicate the magical chocolate-making techniques of the enigmatic chocolatier who boosted her winter holiday sales into the stratosphere. However, candy classes take second place to a new mystery, when Sam meets a woman whose missing son's case seems to have been dropped by the authorities. Marla Fresques learns that she is dying and needs for her son to come home and raise the daughter he left behind. Sam agrees to help, hoping that Sheriff Beau's inside connections will bring about a quick and happy resolution. But what about Sam's and Beau's own wedding plans? They may be in jeopardy when an entirely new development appears in the form of Beau's ex-girlfriend who is determined to win him back. With the familiar mix of mystery, romance and a touch of magic that has enchanted readers of this series, Sweet Hearts draws the reader even further into the captivating world of Samantha Sweet.  (Amazon)
Editions Available:  Kindle, Paperback, Audiobook