I'm so excited to be a stop on the blog tour for author Annette Dashofy and her new book Under The Radar.  This is the ninth book in her A Zoe Chambers Mystery series.  This is one of my favorite series and this book did not disappoint.
Under the Radar (A Zoe Chambers Mystery)
Cozy Mystery
9th in Series
Publisher: Henery Press (February 25, 2020)
Trade Paperback – 288 pages
ISBN-13: 9781635115758
ISBN-10: 1635115752
Digital ASIN: B08289PJ97
Paramedic and deputy coroner Zoe Chambers responds to a shooting and discovers her longtime friend, Horace Pavelka, has gunned down a man who'd bullied him mercilessly for decades. Ruled self-defense, no charges are filed. When another of his tormentors turns up dead in Horace's kitchen, Police Chief Pete Adams questions the man's innocence in both cases…especially after Horace and his girlfriend go into hiding.
While fighting to clear her friend, Zoe is handed the opportunity to finally learn what really happened to her long-lost sibling. What starts out as a quick road trip on a quest for answers leads her to an unfamiliar city in the middle of a November blizzard, where she finds way more trouble than she bargained for.
Pete's own search for his missing fiancée and a missing murderer ultimately traps him in a web of deception. Face-to-face with one of the most cunning and deadly killers of his law enforcement career, Pete realizes too late that this confrontation may well be his last.
The author is very talented in her descriptive writing and these descriptions pulled me into the story from the very beginning.  I felt like I was in the middle of a blizzard, watching the snow swirling all around me. The writing style flows smoothly and it defines the characters very clearly by their actions and words.  
The characters are well rounded, well developed and three dimensional.  Zoe and Pete make such a great couple and I look forward to spending time with them.  They will do anything for each other and you can tell their love is genuine. The supporting cast of characters add a lot to the story.  We got to spend more time with Zoe's mom, and although most of the time she was a pain in the butt, a few times she felt more likable and human.   I will say that I missed getting to spend time with Pete's dad, Harry, he is one of my favorite characters.  
The mystery in this book is well paced and well plotted.  There were enough suspects to consider and clues to sift through, and there were enough red herrings thrown to make the mystery challenging.  And we got to learn a little more about Zoe's brother, which added to the story.  
I would highly recommend this book to anyone who enjoys a well crafted cozy mystery.  With fantastic characters, engaging settings and an intriguing mystery, this is a must read series.
 I voluntarily reviewed an ARC of this book provided by the publisher, Henery Press, and Edelweiss, which I greatly appreciate.
Annette Dashofy is the USA Today best-selling author of the Zoe Chambers mystery series about a paramedic and deputy coroner in rural southwestern Pennsylvania. A former EMT and lifelong resident of the area about which she writes, Annette lives with her husband and one very spoiled cat on what was once her grandfather's dairy farm. UNDER THE RADAR (February 2020) is the ninth in her series.
Author Links
Website– www.annettedashofy.com
Blog– http://annettedashofy.blogspot.com/ 
Facebook– https://www.facebook.com/annette.dashofy
Twitter– @Annette_Dashofy 
When did you know that you wanted to be an author?  What things, if any, influenced that decision?
I think I've known since I was old enough to form letters on a page with a crayon. I've always written. I thought everyone wrote stories. Life carried me off in different directions for a while, but I kept trying to come back to it until finally I put my foot down and decided to get serious and DO IT.
With so many cozies being written today, what makes your books stand out from the crowd?
Mine are a little darker, a little grittier than some. Zoe Chambers is a paramedic and a deputy coroner, not careers you usually see in cozies. 
Do you work from an outline or plot or do you just see where the characters take you?
Both. My process on outlining varies from book to book but I always know who the killer is and his/her motivation before I begin. I know a few major plot points along the way. And I try to at least outline a chapter or two ahead. My outline is always more of a roadmap, allowing me to wander off as my characters see fit, but giving me an idea of how to get to my final destination should I get lost.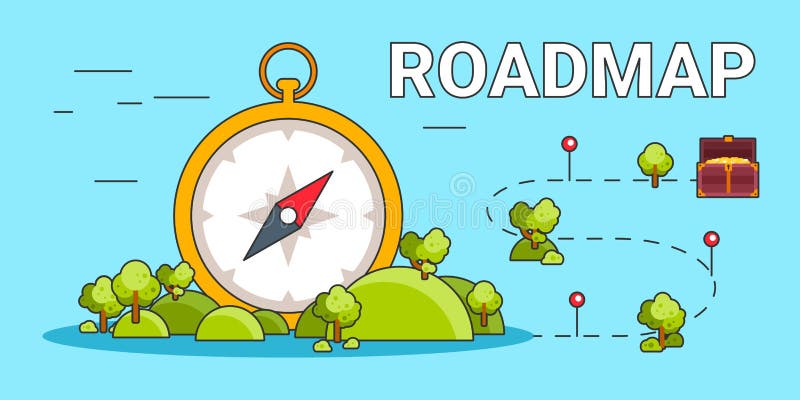 Do you read your reviews?  Do you respond to them, good or bad?  Do you do anything special to get those reviews?
I tend to read the first few that come out just to make sure they're more positive than negative, but after that I rarely look at them. And I rarely respond, never to bad ones for sure. I have a review crew who has access to advanced copies in exchange for honest reviews and I do these blog tours in order to gain some early reviews. One thing about authors and reviews—you can have 150 five-star reviews out there, but that ONE scathing one-star review will bring you to your knees!
What advice would you give to your younger self?
Take time to enjoy family and friends more, celebrate the small victories more, and work smarter, not harder.
Do you think that the cover plays an important part in someone buying your book(s)?   Who designs your book covers?
Absolutely. That cover image is what catches a reader's eye before anything else. My publisher does my covers and has done a fabulous job of branding my series with vibrant original artwork.
Please give us an insight into your main characters.  What do you think makes them special?
Zoe has a history of making bad choices but is a caregiver above all. She fights to protect her friends even when she shouldn't. That's why she became a paramedic. She hates sitting back and watching from the sidelines. She'd rather be hands-on about making things better. Police Chief Pete Adams shares Zoe's desire to protect not only his friends but the residents of his township. They're both professionals with the same goals but they come at situations from different angles, see people in a different light, so they tend to butt heads at times. 
What have you learned about yourselves since becoming an author?
That I'm able to overcome my natural introverted tendencies and get out in front of crowds and actually enjoy it! I've also learned how much I love research. Tracking down and talking to experts in different fields wasn't something that came easily to me at first. Now, I love immersing myself in topics I know nothing about.
Do you write full-time or part-time?
Full-time, although that encompasses a lot more than "just" writing. 
What do your plans for future projects include?
I have one more Zoe Chambers mystery (after Under the Radar) in the pipeline and then I'm taking a break from Vance Township—or more accurately, giving Zoe a break from the torture I put her through. I have an old unpublished series I want to dust off and indy publish. And I have characters for a new series yammering inside my head. I want to start getting their story down on the page. 
What do you think the hardest part of writing is?  What is the easiest?
The hardest part is the next blank page. The easiest part is what's already done! 
What type of books do you like to read?  Who are some of your favorite authors?
I love traditional mysteries or thrillers with strong characters and vivid locations. My favorites are Julia Spencer-Fleming and Craig Johnson. When they have something new out, I block off a weekend to just read, and then regret I didn't take more time so I could stay longer in that world. 
What is the one thing you would like your readers to know about you?
I'm writing as fast as I can! 
Do you have anything specific you would like to say to your readers?
I truly love my readers. I love chatting with them. So if you see me at a convention or festival, PLEASE stop and introduce yourself to me! If your book club is reading one of my books, I'd love to join in the discussion. If not in person, then by Skype or Zoom or any of those video platforms. Don't be afraid to ask!
How can readers discover more about you and your work?
    Website: https://www.annettedashofy.com/
    Blog: https://writerswhokill.blogspot.com/ (every other Sunday)
    Facebook: https://www.facebook.com/annette.dashofy/
    Twitter: https://twitter.com/Annette_Dashofy  
     Pinterest: https://www.pinterest.com/AnnetteDashofy/
     Amazon Author Page: amazon.com/author/annette.dashofy
     Goodreads: https://www.goodreads.com/annettedashofy
BookBub: https://www.bookbub.com/authors/annette-dashofy
To enter the Rafflecopter Giveaway, please click on the link below:
http://www.rafflecopter.com/rafl/display/028877921009/?widget_template=56d5f80dbc544fb30fda66f0
TOUR PARTICIPANTS
February 17 – I Read What You Write – GUEST POST
February 17 – Carla Loves To Read – REVIEW
February 17 – The Power of Words – REVIEW
February 18 – Brooke Blogs – SPOTLIGHT
February 18 – Escape With Dollycas Into A Good Book – REVIEW  
February 18 – Ascroft, eh? – AUTHOR INTERVIEW
February 19 – Island Confidential – SPOTLIGHT
February 19 – Christy's Cozy Corners – REVIEW
February 19 – A Wytch's Book Review Blog – CHARACTER GUEST POST
February 20 – Celticlady's Reviews – SPOTLIGHT
February 20 – I'm All About Books– SPOTLIGHT
February 20 – FUONLYKNEW – SPOTLIGHT
February 21 – Literary Gold – SPOTLIGHT
February 21 – Jane Reads – GUEST POST
February 21 – Socrates Book Reviews – SPOTLIGHTS
February 22 – Diane Reviews Books – REVIEW
February 22 – A Blue Million Books – AUTHOR INTERVIEW
February 22 – MJB Reviewers – REVIEW, AUTHOR INTERVIEW  
February 23 – Cozy Up With Kathy – CHARACTER GUEST POST
February 23 – Gimme The Scoop Reviews – REVIEW
February 23 – Christa Reads & Writes – REVIEW