Could a stolen violin be linked to a serial killer terrorizing London during World War II? Only secret agent extraordinaire Maggie Hope knows in this riveting mystery from the New York Times bestselling author of Mr. Churchill's Secretary.
London. December, 1942. As the Russian army repels German forces from Stalingrad, Maggie Hope, secret agent and spy, takes a break from the Special Operations Executive division to defuse bombs in London. But Maggie herself is like an explosion waiting to happen. Shaken by a recent case, she finds herself living more dangerously–taking more risks than usual, smoking again, drinking gin and riding a motorcycle–and the last thing she wants is to get entangled in another crime. But when she's called upon to look into a stolen Stradivarius, one of the finest violins ever made, Maggie finds the case too alluring to resist.
Meanwhile, there's a serial killer on the loose in London and Maggie's skills are in demand. Little does she know that in the process of investigating this dangerous predator, she will come face to face with a new sort of evil…and discover a link between the precious violin and the murders no one could ever have expected.  (Goodreads)
Susan Elia MacNeal is the author of The New York Times, Washington Post, Publishers Weekly and USA Today-bestselling Maggie Hope mystery series, starting with the Edgar Award-nominated and Barry Award-winning MR. CHURCHILL'S SECRETARY, which is now in its 23nd printing. THE KING'S JUSTICE is coming out on February 25, 2020 and she is working on the next book in the series, THE HOLLYWOOD SPY.
Her books include: PRINCESS ELIZABETH'S SPY, HIS MAJESTY'S HOPE, THE PRIME MINISTER'S SECRET AGENT, MRS. ROOSEVELT'S CONFIDANTE, THE QUEEN'S ACCOMPLICE, and THE PARIS SPY. The Maggie Hope novels have been nominated for the Edgar, the Macavity, the ITW Thriller, the Barry, the Dilys, the Sue Federer Historical Fiction, and the Bruce Alexander Historical Fiction awards. The Maggie Hope series is sold world-wide in English, and has also been translated into Czech, Japanese, Mandarin, Cantonese, and Turkish. The actress Daisy Ridley (Star Wars, Murder on the Orient Express) has bought the film and television rights to the series.
Susan graduated from Nardin Academy in Buffalo New York, and also cum laude and with honors in English from Wellesley College. She cross-registered for courses at the Massachusetts Institute of Technology and attended the Radcliffe Publishing Course at Harvard University.
Her first job was as the assistant to novelist John Irving in Vermont. She then worked as an editorial assistant at Random House, assistant editor at Viking Penguin, and associate editor and staff writer at Dance Magazine in New York City. As a freelance writer, she wrote two non-fiction books and for the publications of New York City Ballet.
Susan is married and lives with her husband, Noel MacNeal, a television performer, writer and director, and their son in Park Slope, Brooklyn.   (Goodreads)
What inspired you to write your first book? 
I was in London with my husband, who was performing the Jim Henson Company's Bear in the Big Blue House for Disney Channel UK,and I went to the Churchill War Rooms. (It's the underground bunker not far from Downing Street, where Winston Churchill and his colleagues ran World War II, protected from the Blitz.) Walking the same corridors as Churchill (and his secretaries, of course) was the catalyst to write MR. CHURCHILL'S SECRETARY.
Please give us an insight into your main character, Maggie.  What do you think makes her special?
I think Maggie is special because she's one of us. She's a regular person (ok, maybe smarter in math than most of us—including me). But she's an ordinary Briton, who rose to meet extraordinary circumstances, as so many real-life people did during the war.
If you could cast your characters in a Hollywood adaptation of your book, who would play your characters?
I'd pick Daisy Ridley to play Maggie Hope and Kit Harrington to play John. David would be Jack Whitehall. Sarah, Lily Collins (who has a background in ballet). Maggie's mother, Uma Thurman. And Winston Churchill played by Toby Jones.
Is there anything you find particularly challenging in your writing? 
I find beginning so, so, so hard. In fact, I think I sort of stretch out my research, so I can put off starting the actual writing sometimes. But usually once I begin, I'm all right. And definitely by page 100, I'm having fun.

Do you ever experience writer's block? 
I've never really had writer's block, per se, but I have experienced some pretty extreme burnout (after caring for very sick parents as well as being a mom and working and blogging). It was horrible, absolutely horrible. I began to take better care of myself. Healing took a while, but eventually I bounced back. Now I'm a lot more careful and protective of my energy.
If you had to do it all over again, would you change anything in your latest book? 
Can I go over it one more time, please? Seriously, I could go over manuscripts endlessly. There's always more to change and improve and fix. But books are like hatched birds and at some point they need to jump out of the nest and fly off into the world, perfectly imperfect.
Who is your favorite author and what is it that really strikes you about their work? 
One of my favorite authors is Gillian Flynn. I love all her books, but perhaps Sharp Objects most of all. I love how she portrayed Camille Preaker, a damaged, traumatized woman. She didn't make Camille "likeable." She let her be herself—and that's why I love her so much. 
Do you have any advice for other writers? 
Read a lot. Write a lot. Remind yourself it's fun! If you can, take a writing retreat to focus on your story and characters. Even a few days of uninterrupted obsession, makes everything seem so much more real.
What advice would you give to your younger self?   
Take better care of yourself! And don't wait so long to do it!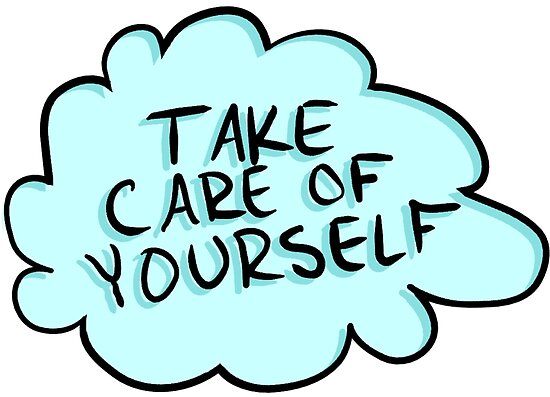 Do you have anything specific that you want to say to your readers? 
Thank you, thank you, thank you for reading! THE KING'S JUSTICE is probably my most personal book yet. I loved writing it and hope you love it, too.
How can readers discover more about you and your work?
Website http://www.susaneliamacneal.com
Blog http://www.susaneliamacneal.com
Facebook http://www.facebook.com/MrChurchillsSecretary
Twitter @susanmacneal
 Instagram http://www.instagram.com/susaneliamacneal
 Pinterest http://www.pinterest.com/susanmacneal
 Amazon Author Page http://www.amazon.com/Susan-Elia-MacNeal
 Goodreads http://www.goodreads.com/author/show/517286.Susan_Elia_MacNeal  
I would like to thank Susan Elia MacNeal and Ballantine/Bantam Books for letting me do a Spotlight for this book and author.