I'm so excited to be a stop on the blog tour for author Lena Gregory and her new book Grave Consequences.  This is the 5th book in her A Bay Island Psychic Mystery Series. The book was really good.
Grave Consequences (A Bay Island Psychic Mystery)

Cozy Mystery
5th in Series
Publisher: Beyond the Page (May 21, 2020)
Print Length: 194 pages
Digital ASIN: B0881XMPB2

Purchase Links – Amazon – B&N – Kobo 
Cass Donovan is reminded that you can't believe everything you hear, especially when it comes from the dead . . .

When stories begin circulating of a centuries-old ghost haunting the Bay Island lighthouse, Cass is caught up in mystical happenings of her own, with countless voices from the beyond all clamoring for her attention with dire warnings. But before she has a chance to learn whether there's a connection between the rumored ghost and her restless visitors, the lighthouse keeper mysteriously falls to his death, and Cass's reputation for communing with the dead lands her right in the middle of the police investigation.

Cass knows the victim was no saint, as he made little effort to hide his philandering ways from his wife or anyone else, and often acted out with no thought for the feelings of others. But had he finally gone too far, or were there more menacing motives behind his murder? As Cass begins building a list of suspects, including the man's supposedly grieving wife and a mysterious new woman in town, she also turns her ear to those otherworldly voices, hoping for a clue. And as she begins to close in on the culprit, she realizes too late that if she's not careful, she'll soon be communicating with the dead in person . . .
The characters are well developed and well rounded.  I really like the friendship between Cass, Bee and Stephanie.  They are such good friends and would do anything for each other.  And I really like how dramatic Bee can be, he makes me laugh.  The secondary  characters in the book add a lot to the story.  
The writing style flows smoothly and it defines the characters very clearly through their actions and words.  The author is very talented in her descriptive writing and these descriptions pulled me into the story from the very beginning.  I enjoyed the paranormal aspect of this book, and thought that Cass being able to communicate with the dead made it even more interesting.  The mystery was well plotted and had enough clues to sift through and suspects to consider.  The ending was very climatic and nerve racking.  
I would recommend this book to anyone who enjoys a well crafted cozy mystery.  And if you like paranormal cozy, give this book a try.
I voluntarily reviewed an ARC of this book provided by the publisher, Beyond The Page Publishing, and NetGalley, which I greatly appreciate.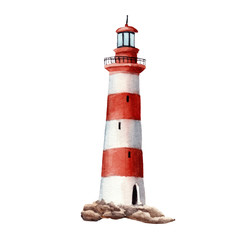 Lena Gregory is the author of the Bay Island Psychic Mysteries, which take place on a small island between the north and south forks of Long Island, New York, and the All-Day Breakfast Café Mysteries, which are set on the outskirts of Florida's Ocala National Forest.
Lena grew up in a small town on the south shore of eastern Long Island. She recently relocated to Clermont, Florida with her husband, three kids, son-in-law, and four dogs. Her hobbies include spending time with family, reading, jigsaw puzzles, and walking. Her love for writing developed when her youngest son was born and didn't sleep through the night. She works full time as a writer and a freelance editor and is a member of Sisters in Crime.
Author Links
Newsletter: http://lenagregory.us12.list-manage.com/subscribe?u=9765d0711ed4fab4fa31b16ac&id=49d42335d1.
Website: http://www.lenagregory.com/
Facebook: https://www.facebook.com/lena.gregory.986
Facebook Page: https://www.facebook.com/Lena.Gregory.Author/?fref=ts
Twitter: https://twitter.com/LenaGregory03
Goodreads: https://www.goodreads.com/author/show/14956514.Lena_Gregory?from_search=true
Pinterest: https://www.pinterest.com/lenagregoryauth/
To enter the Rafflecopter Giveaway, please click on the link below:
http://www.rafflecopter.com/rafl/display/028877921062/?widget_template=56d5f80dbc544fb30fda66f0
I am also pleased to have an individual Giveway.  To enter this one, please leave a comment on my blog.  Be sure to leave your email address so I can get a hold of the winner.  The winner gets a $10 Amazon Gift Card
TOUR PARTICIPANTS
June 8 – Gimme The Scoop Reviews – SPOTLIGHT
June 9 – Ascroft, eh? – CHARACTER INTERVIEW
June 9 – I'm All About Books – SPOTLIGHT
June 10 – FUONLYKNEW – SPOTLIGHT
June 10 – Read Your Writes Book Reviews – GUEST POST
June 11 – MJB Reviewers – REVIEW,  INDIVIDUAL GIVEAWAY
June 11 – The Pulp and Mystery Shelf – SPOTLIGHT
June 12 – eBook Addicts – SPOTLIGHT
June 12 – Cassidy's Bookshelves – SPOTLIGHT
June 13 – StoreyBook Reviews – GUEST POST
June 13 – Paranormal and Romantic Suspense Reviews – SPOTLIGHT
June 14 – Laura's Interests – REVIEW
June 14 – Baroness' Book Trove – SPOTLIGHT
June 15 – Thoughts in Progress – CHARACTER GUEST POST
June 15 – Diane Reviews Books – REVIEW, INDIVIDUAL GIVEAWAY
June 16 – Mysteries with Character – AUTHOR INTERVIEW
June 16 – Ruff Drafts – SPOTLIGHT
June 17 – Celticlady's Reviews – SPOTLIGHT
June 17 – Books a Plenty Book Reviews – REVIEW, GUEST POST
June 18 – Socrates Book Reviews – SPOTLIGHT
June 18 – Christy's Cozy Corners – SPOTLIGHT, INDIVIDUAL GIVEAWAY
June 19 – Rosepoint Publishing – REVIEW
June 19 – Cozy Up WIth Kathy – REVIEW, AUTHOR INTERVIEW
June 20 – Literary Gold – CHARACTER GUEST POST
June 21 – Sapphyria's Books – REVIEW
June 21 – Brooke Blogs – REVIEW