I'm so excited to be a stop on the blog tour for author Daryl Wood Gerber and her new book A Sprinkling Of Murder.  This is the 1st book in her A Fairy Garden Mystery and it was really good.
Sprinkling Of Murder (A Fairy Garden Mystery)

Cozy Mystery
1st in Series
Publisher: Kensington (June 30, 2020)
Paperback: 304 pages
ISBN-10: 1496726340
ISBN-13: 978-1496726346
Kindle ASIN: B07W8Y4D6R

Purchase Links – Amazon – B&N  –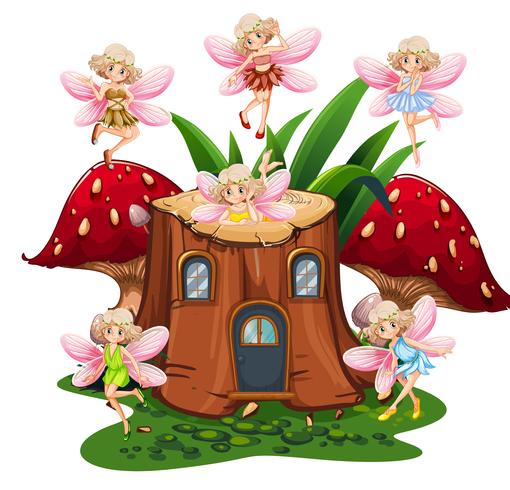 Fairy garden store owner Courtney Kelly believes in inviting magic into your life. But when uninvited trouble enters her shop, she'll need more than a sprinkling of her imagination to solve a murder . . .
Since childhood, Courtney has loved fairies. After her mother died when she was ten, she lost touch with that feeling of magic. A year ago, at age twenty-nine, she rediscovered it when she left her father's landscaping business to spread her wings and start a fairy garden business and teashop in beautiful Carmel, California. At Open Your Imagination, she teaches garden design and sells everything from fairy figurines to tinkling wind chimes and trickling fountains. Now she's starting a book club tea.
But the light of the magical world she's created inside her shop is darkened one night when she discovers neighboring dog-grooming business owner Mick Watkins dead beside a fountain. To make matters worse, the police suspect Courtney of the crime. To clear her name and find the real killer, Courtney will have to wing it. But she's about to get a little help from an unexpected new friend . . .
The characters are well developed and well wounded.  Courtney is friendly, curious and smart and she does not back down when things get tough.  When she finds a dead body in her shop, and she is the prime suspect, she knows she has to figure out the culprit so she does not land up behind bars.  She will have help figuring out the mystery from her friends Meaghan and Joss.  And Fiona, Courtney's fairy, is there to take care of Courtney, help her figure out the killer, and to be friends with Courtney.  I enjoyed the relationship between Fiona and Courtney.  The secondary characters added a lot to the story and some of them were suspects as well.  
The writing style flows smoothly and the book is an easy read.  The author is very talented in her descriptive writing and these descriptions pulled me into the story from the very beginning.  The descriptions formed pictures in my mind's eye and I learned a lot about fairies and fairy gardens.  The mystery was well plotted and there were enough clues to sift through and suspects to consider.  
I would recommend this book to anyone who enjoys a well crafted mystical cozy mystery.   This book was a great beginning for the Fairy Garden mystery series.  
I voluntarily reviewed an ARC of this book provided by the publisher, Kensington Books, and NetGalley, which I greatly appreciate.  
Agatha Award-winning author Daryl Wood Gerber writes the nationally bestselling Cookbook Nook Mysteries as well as the French Bistro Mysteries. In June 2020, her new series, the Fairy Garden Mysteries debuts. As Avery Aames, she pens the popular Cheese Shop Mysteries. Daryl also writes the Aspen Adams novels of suspense as well as stand-alone suspense. Fun tidbit: as an actress, Daryl appeared in "Murder, She Wrote." She loves to cook, garden, and read, and she has a frisky Goldendoodle named Sparky who keeps her in line!
Author Links
WEBSITE: http://www.darylwoodgerber.com
FACEBOOK: http://facebook.com/darylwoodgerber
TWITTER: http://twitter.com/darylwoodgerber
BOOKBUB: http://bookbub.com/authors/daryl-wood-gerber
YOUTUBE: http://youtube.com/woodgerb1
INSTAGRAM: http://instagram.com/darylwoodgerber
PINTEREST: http://pinterest.com/darylwoodgerber
GOODREADS: http://goodreads.com/darylwoodgerber
AMAZON: http://bit.ly/Daryl_Wood_Gerber_page
To enter the Rafflecopter Giveaway, please click on the link below:
http://www.rafflecopter.com/rafl/display/028877921064/?widget_template=56d5f80dbc544fb30fda66f0
TOUR PARTICIPANTS
June 29 – Celticlady's Reviews – SPOTLIGHT
June 29 – The Cozy Pages – REVIEW
June 29 – Angel's Guilty Pleasures – SPOTLIGHT
June 29 – Books a Plenty Book Reviews – REVIEW, GUEST POST
June 29 – Literary Gold – SPOTLIGHT
June 30 – Mysteries with Character – AUTHOR INTERVIEW
June 30 – I'm All About Books – SPOTLIGHT
June 30 – Cozy Up With Kathy – REVIEW, RECIPE
June 30 – A Chick Who Reads – REVIEW  
June 30 – Moonlight Rendezvous – REVIEW, GUEST POST
July 1 – Hearts & Scribbles – SPOTLIGHT
July 1 – Brooke Blogs – REVIEW
July 1 – The Avid Reader – REVIEW
July 1 – Gimme The Scoop Reviews – SPOTLIGHT
July 2 – MJB Reviewers – REVIEW
July 2 – Sneaky the Library Cat's Blog – CHARACTER INTERVIEW
July 2 – This Is My Truth Now – REVIEW
July 2 – Christy's Cozy Corners – REVIEW
July 2 – The Book's the Thing – REVIEW
July 3 – Sapphyria's Books – REVIEW
July 3 – Melina's Book Blog – REVIEW
July 3 – A Holland Reads – REVIEW
July 3 – Ascroft, eh? – AUTHOR INTERVIEW
July 3 – The Self-Rescue Princess – CHARACTER INTERVIEW