Today on my blog I have a Spotlight for Poisoned Primrose by author Dahlia Donovan.  Hope you enjoy reading about the book, and then I hope you enjoy reading the book!
Title and author: Poisoned Primrose by Dahlia Donovan
Series or standalone: Series – Book 1 of Motts Cold Case Mystery Series 
Publisher/release date: Tangled Tree Publishing – 07/25/2020
Cover Artist: Claire Smith
Genre: Cosy Mystery 
Length: 50k
Meet Motts and the quirky cast of characters in her world. Poisoned Primrose is a quintessential cosy British mystery and an all-round fun story to throw yourself into.
Autistic, asexual, and almost forty, Pineapple "Motts" Mottley flees London with her cat and turtle to a quaint cottage in Cornwall. She craves the peace of life in a small village. The dead body buried in her garden isn't quite what she had in mind, though.
Unable to resist her curiosity, she falls directly into a mess of trouble and runs head-first into the attractive detective inspector, Teo Herceg. She tries to balance her business with the investigation, but as the killer focuses on her, staying alive becomes trickier than advanced origami.
Will Motts survive the onslaught of murderously bad luck?
Can she solve the mystery before it all spins out of control and off a cliff?

Purchase Links:
Amazon US: https://amzn.to/31oK3cb 
Amazon UK: https://amzn.to/36WO2xJ 
Amazon CA: https://amzn.to/398UaEG 
Amazon AU: https://amzn.to/36SZBWI 
Kobo: http://bit.ly/2v3ygDK 
Nook: http://bit.ly/2TAFau0 
Apple: https://apple.co/2v682jZ 
Dahlia Donovan wrote her first romance series after a crazy dream about shifters and damsels in distress.  She prefers irreverent humour and unconventional characters.  An autistic and occasional hermit, her life wouldn't be complete without her husband and her massive collection of books and video games.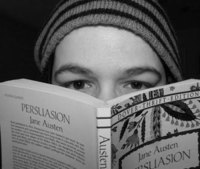 Author Links:
Website:  http://dahliadonovan.com/
Patreon:  https://www.patreon.com/dahliadonovan
Book Bub: https://www.bookbub.com/authors/dahlia-donovan
Instagram: https://www.instagram.com/dahliadonovanauthor/
Facebook: https://www.facebook.com/dahliadonovan
Twitter: https://twitter.com/DahliaDonovan
Goodreads: https://www.goodreads.com/author/show/8184061.Dahlia_Donovan
Newsletter sign up: http://eepurl.com/Q0n0X