I'm so excited to be a stop on the blog tour for author Vicki Delany and her new book Tea And Treachery.  This is the 1st book in her Tea by the Sea Mystery Series.   
Tea & Treachery (Tea by the Sea Mysteries)

Cozy Mystery
1st in Series
Publisher: Kensington (July 28, 2020)
Hardcover: 304 pages
ISBN-10: 1496725069
ISBN-13: 978-1496725066
Digital ASIN: B07ZPKGT3R

Purchase Links – Amazon – B&N – Kobo – Google Play – IndieBound
Tea & Treachery (Tea by the Sea Mysteries)
by Vicki Delany
Delany shares so many wonderful facts about tea and the foods, as well as the history of tea, that you can't help but love the charming setting and backdrop.
~This Is My Truth Now
Tea & Treachery is a perfect summer confection: a light, entertaining book that should keep you absorbed for several hours. But don't read it without a pot of tea and a large plate of scones or teacakes handy!
~The Bookwyrm's Hoard
Tea & Treachery is an engaging cozy mystery with tempting tea treats, a scarcity of scones, a dead developer, curious clues, shaky steps, a whimsical writer, and a burdened baker.
~The Avid Reader
If you are looking for a unique cozy mystery that boasts of excellent writing, likable characters, and a murder mystery that keeps one guessing till the end, Tea and treachery by Vicki Delany is THE book for you.
~The Book Decoder
Engaging and relatable characters, yummy food, and a picturesque setting keep you turning the pages, trying to solve the mystery along with Lily and her crew of amateur sleuths.
~Reading Is My SuperPower
Tea & Treachery was an absolutely fun mystery that is sure to keep you guessing. I loved the idea of have a tea shoppe and introducing people to the joys of drinking tea.
~Moonlight Rendezvous
The plot unfolded at a nice pace with only the necessary information brought up when it was needed—no unnecessary backstory or data dumps here… I was entertained from beginning to end by this witty mystery with some very nice twists.
~Mysteries With Character
There were several appealing suspects and the author lay plenty of red herrings to lead readers astray… TEA & TREACHERY serves English tea with a dollop of murder in an engaging start to a new series.
~Cozy Up With Kathy
If you're anything like I am (and I know a lot of you cozy readers are), you are going to absolutely love Tea & Treachery. It's got all of the things I love about cozy mystery books: quirky characters, an idyllic setting, animals, food, family, friends, and an engrossing mystery.
~Christy's Cozy Corners
In this charming new cozy mystery series from nationally bestselling author, Vicki Delany, a New York City expat-turned-Cape Cod tea shop owner must solve the murder of a local real estate developer to help her feisty grandmother out of a jam . . .
As the proud proprietor and head pastry chef of Tea by the Sea, a traditional English tearoom on the picturesque bluffs of Cape Cod, Roberts has her hands full, often literally. But nothing keeps her busier than steering her sassy grandmother, Rose, away from trouble. Rose operates the grand old Victorian B & B adjacent to Lily's tea shop . . . for now. An aggressive real estate developer, Jack Ford, is pushing hard to rezone nearby land, with an eye toward building a sprawling golf resort, which would drive Rose and Lily out of business.
Tempers are already steaming, but things really get sticky when Ford is found dead at the foot of Rose's property and the police think she had something to do with his dramatic demise. Lily can't let her grandmother get burned by a false murder charge. So she starts her own investigation and discovers Ford's been brewing bad blood all over town, from his jilted lover to his trophy wife to his shady business partners. Now, it's down to Lily to stir up some clues, sift through the suspects, and uncover the real killer before Rose is left holding the tea bag.
Vicki Delany is one of Canada's most prolific and varied crime writers and a national bestseller in the U.S. She has written more than thirty-five books: clever cozies to Gothic thrillers to gritty police procedurals, to historical fiction and novellas for adult literacy. She is currently writing four cozy mystery series: the Tea by the Sea mysteries for Kensington, the Sherlock Holmes Bookshop series for Crooked Lane Books, the Year Round Christmas mysteries for Penguin Random House, and the Lighthouse Library series (as Eva Gates) for Crooked Lane.
Vicki is a past president of the Crime Writers of Canada and co-founder and organizer of the Women Killing It Crime Writing Festival. She is the 2019 recipient of the Derrick Murdoch award for contributions to Canadian crime writing. Vicki lives in Prince Edward County, Ontario.
Author Links
Website –  www.vickidelany.com
Facebook – www.facebook.com/evagatesauthor;
Twitter:  @vickidelany and@evagatesauthor
Instagram: vickidelany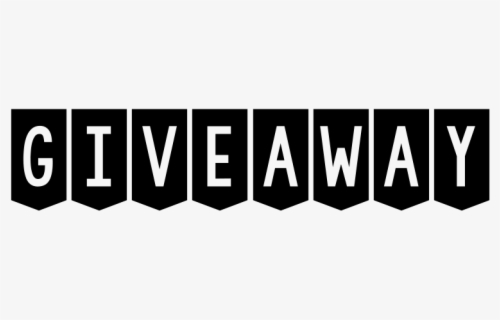 To enter the Rafflecopter Giveaway, please click on the link below:
http://www.rafflecopter.com/rafl/display/028877921076/?widget_template=56d5f80dbc544fb30fda66f0
TOUR PARTICIPANTS
July 27 – The Pulp and Mystery Shelf – CHARACTER GUEST POST
July 27 – This Is My Truth Now – REVIEW, AUTHOR INTERVIEW
July 27 – The Bookwyrm's Hoard – REVIEW, GUEST POST
July 28 – The Avid Reader – REVIEW
July 28 – The Book Decoder – REVIEW  
July 28 – A Wytch's Book Review Blog – REVIEW, CHARACTER INTERVIEW (unable to post)
July 29 – I'm All About Books – SPOTLIGHT
July 29 – Reading Is My SuperPower – REVIEW
July 29 – Moonlight Rendezvous – REVIEW, GUEST POST
July 30 – Mysteries with Character – REVIEW
July 30 – Hearts & Scribbles – SPOTLIGHT
July 30 – My Reading Journeys – SPOTLIGHT
July 31 – Cozy Up With Kathy – REVIEW, CHARACTER GUEST POST
July 31 – Mystery Thrillers and Romantic Suspense Reviews – SPOTLIGHT
July 31 – Here's How It Happened – SPOTLIGHT, RECIPE
August 1 – Socrates Book Reviews – SPOTLIGHT
August 1 – Christy's Cozy Corners – REVIEW, GUEST POST
August 2 – Ruff Drafts – GUEST POST
August 2 – Baroness' Book Trove – REVIEW
August 3 – Diane Reviews Books – REVIEW
August 3 – The Book Diva's Reads – GUEST POST,
August 3 – Literary Gold – CHARACTER GUEST POST
August 4 – Book Club Librarian – REVIEW  
August 4 – Brooke Blogs – SPOTLIGHT
August 4 – Ascroft, eh? – AUTHOR INTERVIEW
August 5 – FUONLYKNEW – SPOTLIGHT
August 5 – Jane Reads – GUEST POST
August 5 – StoreyBook Reviews – REVIEW
August 6 – MJB Reviewers – SPOTLIGHT
August 6 – eBook Addicts – REVIEW
August 7 – Reading, Writing & Stitch-Metic – SPOTLIGHT
August 7 – Thoughts in Progress – CHARACTER GUEST POST
August 8 – Books a Plenty Book Reviews – REVIEW
August 9 – Melina's Book Blog – REVIEW
August 9 – Author Elena Taylor's blog – CHARACTER INTERVIEW