I'm so excited to be a stop on the blog tour for author Claire Fullerton and her new book Littler Tea.   
Little Tea

Southern Fiction
Publisher: Firefly Southern Fiction (April 28, 2020)
Paperback: 252 pages
ISBN-10: 1645262596
ISBN-13: 978-1645262596
Digital ASIN: B0817J667Y

Purchase Link – Amazon 
Little Tea
by Claire Fullerton
I loved Claire Fullerton's descriptive writing. I could feel and see the woods, the lakes and the old marshes she described. The heat, the bugs, the drinks, and the music were all so well described that the atmosphere was as much a character as the three women were.
~Carla Loves To Read
Little Tea is a lovely story that will resonate with the reader for quite some time. It is an amazing story of love, loss, family, friendship, and second chances that will simply stir your soul!
~Jersey Girl Book Reviews
Southern Culture … Old Friendships … Family Tragedy
One phone call from Renny to come home and "see about" the capricious Ava and Celia Wakefield decides to overlook her distressful past in the name of friendship.
For three reflective days at Renny's lake house in Heber Springs, Arkansas, the three childhood friends reunite and examine life, love, marriage, and the ties that bind, even though Celia's personal story has yet to be healed. When the past arrives at the lake house door in the form of her old boyfriend, Celia must revisit the life she'd tried to outrun.
As her idyllic coming of age alongside her best friend, Little Tea, on her family's ancestral grounds in bucolic Como, Mississippi unfolds, Celia realizes there is no better place to accept her own story than in this circle of friends who have remained beside her throughout the years. Theirs is a friendship that can talk any life sorrow into a comic tragedy, and now that the racial divide in the Deep South has evolved, Celia wonders if friendship can triumph over history.
Excerpt from Little Tea: 
"Hey, Little Tea," Hayward called as she and I sat crossed legged on the north side of the verandah. "I bet I can beat you to the mailbox and back." It was a Saturday afternoon in early June, and we'd spread the church section of the Como Panolian beneath us and positioned ourselves beneath one of the pair of box windows gracing either side of the front door. The front door was fully open, but its screen was latched to keep the bugs from funneling into the entrance hall. They'd be borne from the current of the verandah ceiling fans that stirred a humidity so pervasive and wilting, there was no escaping until the weather cooled in early November. The glass pitcher of sweet tea Elvita gave us sat opaque and sweating, reducing crescents of ice to weak bobbing smiles around a flaccid slice of lemon. 
Little Tea stood to her full height at Hayward's challenge, her hand on her hip, her oval eyes narrowed. "Go on with yourself," she said to Hayward, which was Little Tea's standard way of dismissal. 
"I bet I can," Hayward pressed, standing alongside Rufus, his two-year-old Redbone coonhound who shadowed him everywhere. 
Little Tea took a mighty step forward. "And you best get that dog outta here 'fore he upends this here paint. Miss Shirley gone be pitching a fit you get paint on her verandah." 
"Then come race me," Hayward persisted. "Rufus will follow me down the driveway. You just don't want to race because I beat you the last time." 
"You beat me because you a cheat," Little Tea snapped.
 "She's right, Hayward," I said. "You took off first, I saw you."  
"It's not my fault she's slow on the trigger," Hayward responded. "Little Tea hesitated; I just took the advantage."
 "I'll be taking advantage now," she stated, walking down the four brick steps to where Hayward and Rufus stood.
 At ten years old, Little Tea was taller than me and almost as tall as Hayward. She had long, wire-thin limbs whose elegance belied their dependable strength, and a way of walking from an exaggerated lift of her knees that never disturbed her steady carriage. She was regal at every well-defined angle, with shoulders spanning twice the width of her tapered waist and a swan neck that pronounced her determined jaw. 
Smiling, Hayward bounced on the balls of his feet, every inch of his lithe body coiled and ready to spring. There was no refusing Hayward's smile, and he knew it. It was a thousand-watt pirate smile whose influence could create a domino effect through a crowd. I'd seen Hayward's smile buckle the most resistant of moods; there was no turning away from its white-toothed, winsome source. When my brother smiled, he issued an invitation to the world to get the joke.
Typically, the whole world would.  
"Celia, run fetch us a stick," Little Tea directed, her feet scratching on the gravel driveway as she marched to the dusty quarter-mile stretch from our house to the mailbox on Old Panola road. I sprang from the verandah to the grass on the other side of the driveway and broke a long, sturdy twig from an oak branch. "Set it right here," Little Tea pointed, and I placed it horizontally before her. But Rufus rushed upon the stick and brought it straight to Hayward, who rubbed his russet head and praised, "Good boy." 
"Even that dog of yours a cheat," Little Tea said, but she, too, rubbed his head then replaced the stick on the ground. "Now come stand behind here. Celia's going to give us a fair shake. We'll run when she says run." Her hands went to her hips. "Now what you gonna give me when I win?"
"The reward of pride and satisfaction," Hayward said, and just then the screen door on the verandah flew wide and my brother John came sauntering out. 
"On go," I called from my position on the side of the driveway, where I hawkishly monitored the stick to catch a foot creeping forward. Looking from Hayward to Little Tea to make sure I had their attention, I used a steady cadence announcing, "Ready … set … go." 
Off the pair flew, dust scattering, arms flailing; off in airborne flight, side by side, until Little Tea broke loose and left Hayward paces behind. I could see their progression until the bend in the driveway obstructed my vision but had little doubt about what was happening. Little Tea was an anomaly in Como, Mississippi. She was the undisputed champion in our age group of the region's track and field competition and was considered by everyone an athlete to watch, which is why Hayward continuously challenged her to practice. Presently, I saw the two walking toward me. Hayward had his arm around Little Tea's shoulder, and I could see her head poised, listening as he chattered with vivid animation.
"You should have seen it," Hayward breathlessly said when they reached me. "She beat me easily by three seconds—I looked at my watch."
"Three seconds? That doesn't seem like much," I said.
"Listen Celia, a second is as good as a mile when you're talking time. I'm two years older and a boy, so believe me, Little Tea's already got the makings of a star athlete." He grinned. "But we already knew this."
Claire Fullerton hails from Memphis, TN. and now lives in Malibu, CA. with her husband and 3 German shepherds. She is the author of Mourning Dove, a coming of age, Southern family saga set in 1970's Memphis. Mourning Dove is a five-time award winner, including the Literary Classics Words on Wings for Book of the Year, and the Ippy Award silver medal in regional fiction ( Southeast.) Claire is also the author of Dancing to an Irish Reel, a Kindle Book Review and Readers' Favorite award winner that is set on the west coast of Ireland, where she once lived. Claire's first novel is a paranormal mystery set in two time periods titled, A Portal in Time, set in Carmel-by-the-Sea, California. She is a contributor to the book, A Southern Season with her novella, Through an Autumn Window, set at a Memphis funeral ( because something always goes wrong at a Southern funeral.) Little Tea is Claire's 4th novel and is set in the Deep South. It is the story of the bonds of female friendship, healing the past, and outdated racial relations. Little Tea is the August selection of the Pulpwood Queens, a Faulkner Society finalist in the William Wisdom international competition, and on the short list of the Chanticleer Review's Somerset award. She is represented by Julie Gwinn of the Seymour Literary.
Author Links
Website – https//www.clairefullerton.com 
Instagram – http://www.instagram.com/cffullerton
When did you know that you wanted to be an author? What things, if any, influenced that decision?
I have kept a journal since I was around eighteen years of age. This helped immensely in fine-tuning the way I write today. In keeping a journal, I recorded the details of feelings and impressions, and I think this cultivates what is considered "the writer's eye." I can't say that I aspired to being a writer, it was more that I woke up to the fact that I was one. Writing comes easily to me. What changed my life was when I started submitting to publications.
With so many cozies being written today, what makes your books stand out from the crowd?
In the instance of my fourth novel, Little Tea, narrator Celia Wakefield's tragic life dilemma unfolds in such a way that the reader intuits the central mystery of her life. I like to write about the secrets people keep, and sometimes those secrets are unreconciled in such a way that they impact character. What makes my books stand out is that I write about that which motivates people to be as they are.
Do you work from an outline or plot or do you just see where the characters take you?
I start with a point I want the story to make, yet I am devoted to gifting the reader with finding it. I never begin with an outline, but as the story grows, I make notes on where the story should take the reader. I write in scenes, so I can report that I am a visual writer. Setting, a sense of place, and character are important to me as a reader and as a writer. I also pay attention to the use of language. 
Do you read your reviews? Do you respond to them, good or bad? Do you do anything special to get those reviews?
I have been blessed with a following, now that I have four novels out in the world. I make sure I am active on Goodreads and Bookbub, and I am consistent on social media. And yes, I read my reviews. I like to know my reader's thoughts. They matter to me.
What advice would you give to your younger self?
I would advice an understanding of patience and perseverance. Steady as she goes. Keep a goal in mind and have the discipline to work painstakingly towards it.
Do you think that the cover plays an important part in someone buying your book(s)? Who designs your book covers?
Yes! In the case of Little Tea, I described how I hoped the cover would be, which is to say that I wanted the cover to look like a painting of The Wakefield Plantation , a third-generation house on hundreds of acres in Com, Mississippi. I like the idea of setting as character, and so much of Little Tea takes place in that rambling, Southern house. My publisher has a design team who understood my vision.
Please give us an insight into your main characters. What do you think makes them special?
My main characters are each women from different backgrounds who have different personalities. Renny is organized and self-sufficient, and Ava is dreamy, flighty, and confused. Celia is the friend in the middle who sees herself as interpreter of and for her friends. Celia says of her friendship with Renny and Ava: "Combined, we were a girl complete; separately we were inchoate and in need of each other like pieces of a clock useless until assembled, but once assembled, kept perfect time."  Lastly,  Little Tea is clear-eyed, insightful, and nobody's fool. Each woman brings something to the table for those around her.
What have you learned about yourselves since becoming an author?
I have learned what a hard worker I am. I don't like putting anything off and tackle whatever comes across my desk practically the moment it arrives. Beyond this, I have had to come to a healthy perspective of social media. I shy from shouting from the rooftops about myself and am so grateful when others share my announcements and posts. I'm a "Southern girl." We don't grandstand about ourselves, but when one has a book out, it's part of the responsibility. I think keeping an attitude of sincerity matters.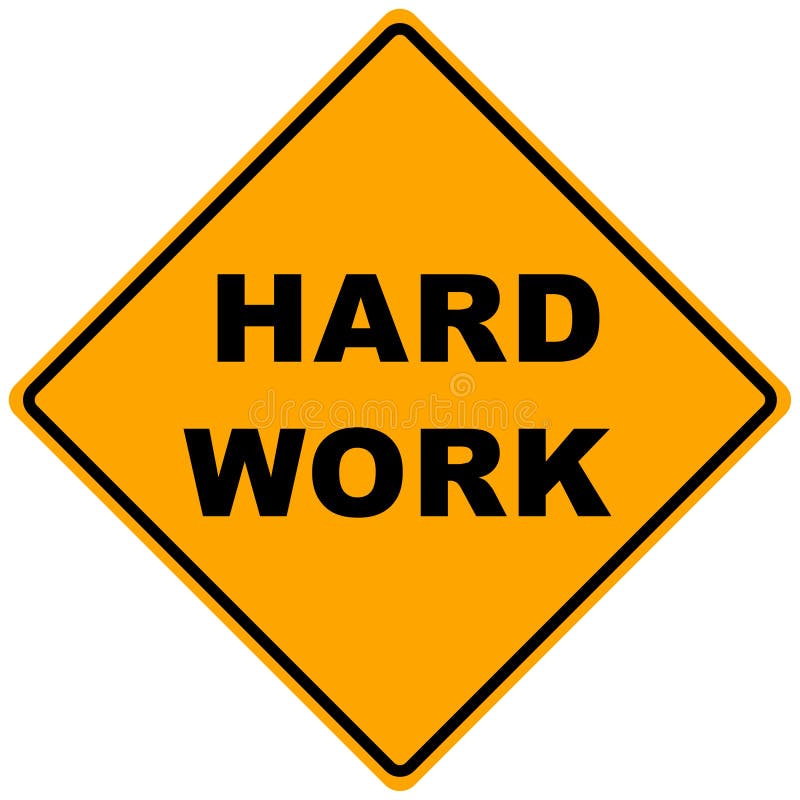 Do you write full-time or part-time?
I have written full-time for the past eleven years.
What do your plans for future projects include?
I recently finished the first draft of a manuscript. I will probably revise it repeatedly before I show it to my literary agent.
What do you think the hardest part of writing is? What is the easiest?
Because I am the kind of novelist who works without an outline, the hardest part is keeping the thread, so to speak. I literally live a novel as I am writing it, and any interruption in the project until it is finished is something I avoid.
What type of books do you like to read? Who are some of your favorite authors?
I love the lyrical writers. I love literary fiction because they pay attention to character and language. Ron Rash, Anne Rivers Siddons, Pat Conroy, Donna Tartt. They are all considered Southern writers, and I gravitate toward a great story with a strong sense of place.
What is the one thing you would like your readers to know about you?
I am in love with language and the art of novel writing. I think it is communication at its highest form. It's the pursuit of excellence, in a way, with no "there" to get to; only the love of the path.
Where Can Readers discover your social media links?
https://www.clairefullerton.com
https://www.instagram.com/cffullerton
https://www.twitter.com/cfullerton3
https://www.facebook.com/clairefullertonauthor
https://wordpress.com/view/clairefullertonauthor.wordpress.com
TOUR PARTICIPANTS
August 3 – Literary Gold – GUEST POST
August 3 – FUONLYKNEW – SPOTLIGHT
August 4 – I'm All About Books – SPOTLIGHT
August 4 – Carla Loves To Read – REVIEW
August 5 – Ascroft, eh? – AUTHOR INTERVIEW
August 5 – Jersey Girl Book Reviews – REVIEW
August 5 – Gimme The Scoop Reviews – SPOTLIGHT
August 6 – Escape With Dollycas Into A Good Book – REVIEW  
August 6 – Paranormal and Romantic Suspense Reviews – SPOTLIGHT
August 7 – Ruff Drafts – AUTHOR INTEVIEW
August 7 – Christy's Cozy Corners – REVIEW
August 7 – Hearts & Scribbles – SPOTLIGHT
August 8 – Celticlady's Reviews – SPOTLIGHT
August 8 – Devilishly Delicious Book Reviews – REVIEW
August 8 – Satisfaction for Insatiable Readers – GUEST POST
August 8 – MJB Reviewers – AUTHOR INTERVIEW
August 9 – Elizabeth McKenna – Author – SPOTLIGHT
August 9 – Books a Plenty Book Reviews– REVIEW, GUEST POST
August 10 – Brooke Blogs – SPOTLIGHT
August 10 – StoreyBook Reviews – REVIEW