I'm so excited to be a stop on the blog tour for author Hannah Dennison and her new book Death at High Tide.  This is the 1st book in her An Island Sisters Mystery Series.   

Death at High Tide: An Island Sisters Mystery

Cozy Mystery
1st in Series
Publisher: Minotaur Books (August 18, 2020)
Hardcover: 304 pages
ISBN-10: 1250194482
ISBN-13: 978-1250194480
Digital ASIN: B0818PVX81

Purchase Links – Amazon     Barnes & Noble     IndieBound    Books A Million
Death at High Tide: An Island Sisters Mystery
by Hannah Dennison
DEATH AT HIGH TIDE is an atmospheric mystery that looks at relationships, loyalty, and betrayal. With a compelling setting and unusual characters, it offers a wealth of possibilities for future books in the series.
~Cozy Up With Kathy
I laughed out loud in many places; these sisters are hilarious. I especially love their snark with each other. My rating for Death at High Tide by Hannah Dennison is five stars.
~Baroness' Book Trove
Death at High Tide is a first-rate combination of the credible characters of a cozy mystery and the joy of solving a difficult crime.
~Diane Reviews Books
When the book ended, I found that I had really enjoyed the mystery, and I understood the characters better…This is a series that I'm really curious about. I am excited to see how the characters behave in the next book.
~Christy's Cozy Corners
A well written cozy that will keep you reading as each new character is introduced along with their quirks. Add in a beautiful setting with plenty of surprises to get a cozy you can't put down.
~Books a Plenty Book Reviews
Death at High Tide is the delightful first installment in the Island Sisters series by Hannah Dennison, featuring two sisters who inherit an old hotel in the remote Isles of Scilly off the coast of Cornwall and find it full of intrigue, danger, and romance.
When Evie Mead's husband, Robert, suddenly drops dead of a heart attack, a mysterious note is found among his possessions. It indicates that Evie may own the rights to an old hotel on Tregarrick Rock, one of the Isles of Scilly.
Still grieving, Evie is inclined to leave the matter to the accountant to sort out. Her sister Margot, however, flown in from her glamorous career in LA, has other plans. Envisioning a luxurious weekend getaway, she goes right ahead and buys two tickets—one way—to Tregarrick.
Once at the hotel—used in its heyday to house detective novelists, and more fixer-upper than spa resort, after all—Evie and Margot attempt to get to the bottom of things. But the foul-tempered hotel owner claims he's never met the late Robert, even after Evie finds framed photos of them—alongside Robert's first wife—in his office. The rest of the island inhabitants, ranging from an ex-con receptionist to a vicar who communicates with cats, aren't any easier to read.
But when a murder occurs at the hotel, and then another soon follows, frustration turns to desperation. There's no getting off the island at high tide. And Evie and Margot, the only current visitors to Tregarrick, are suspects one and two. It falls to them to unravel secrets spanning generations—and several of their own—if they want to make it back alive.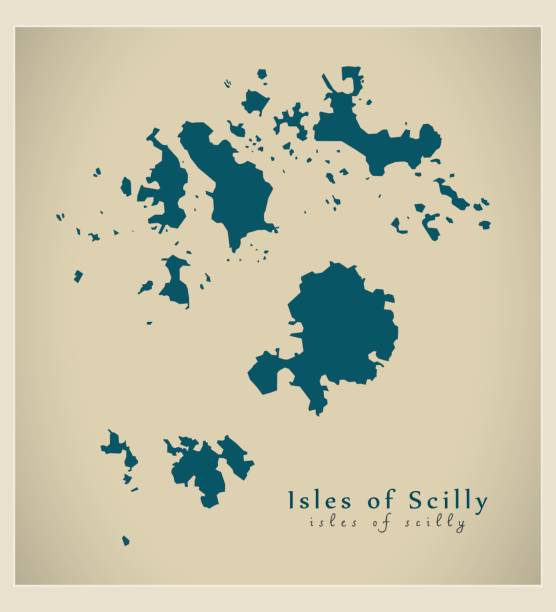 Hannah Dennison was born and raised in Hampshire but spent more than two decades living in California. She has been an obituary reporter, antique dealer, private jet flight attendant and Hollywood story analyst. For many years Hannah taught mystery writing workshops at the UCLA Extension Writers' Program in Los Angeles, California.
Hannah writes the Honeychurch Hall Mysteries and the Vicky Hill Mysteries both set in the wilds of the Devonshire countryside where she now lives with her two high-spirited Hungarian Vizslas.
Author Links – Webpage    Facebook    Twitter      Goodreads      Instagram
To enter the Rafflecopter Giveaway, please click on the link below:
http://www.rafflecopter.com/rafl/display/028877921079/?widget_template=56d5f80dbc544fb30fda66f0
TOUR PARTICIPANTS
August 10 – Cozy Up With Kathy – REVIEW
August 10 – Baroness' Book Trove – REVIEW
August 10 – Socrates Book Reviews – SPOTLIGHT
August 10 – FUONLYKNEW – SPOTLIGHT
August 11 – Diane Reviews Books – REVIEW
August 11 – Mysteries with Character – AUTHOR INTERVIEW
August 11 – Angel's Guilty Pleasures – SPOTLIGHT
August 11 – Christy's Cozy Corners – REVIEW
August 12 – Books a Plenty Book Reviews – REVIEW
August 12 – Island Confidential – SPOTLIGHT
August 12 – I'm All About Books – SPOTLIGHT
August 12 – Literary Gold – CHARACTER GUEST POST
August 13 – Ascroft, eh? – AUTHOR INTERVIEW
August 13 – Celticlady's Reviews – SPOTLIGHT
August 13 – Reading, Writing & Stitch-Metic – SPOTLIGHT
August 13 – Jane Reads – GUEST POST
August 14 – eBook addicts – REVIEW
August 14 – The Avid Reader – REVIEW
August 14 – Hearts & Scribbles – SPOTLIGHT
August 14 – Gimme The Scoop Reviews – GUEST POST
August 15 – Devilishly Delicious Book Reviews – REVIEW
August 15 – Reading Is My SuperPower – REVIEW
August 15 – MJB Reviewers – SPOTLIGHT
August 15 – Sneaky the Library Cat's Blog – CHARACTER INTERVIEW
August 16 – Paranormal and Romantic Suspense Reviews – SPOTLIGHT
August 16 – Brooke Blogs – CHARACTER GUEST POST
August 16 – StoreyBook Reviews – SPOTLIGHT
August 16 – The Bookwyrm's Hoard – REVIEW