I'm so excited to be a stop on the blog tour for author Lucy Burdette and her new book A Key Lime Crime.  This is the 10th book in her A Key West Food Critic Mystery Series.   
The Key Lime Crime: A Key West Food Critic Mystery

Cozy Mystery
10th in Series
Publisher: Crooked Lane Books (August 11, 2020)
Hardcover: 320 pages
ISBN-10: 1643853082
ISBN-13: 978-1643853086
ASIN: B07Z2TR2Z2

Purchase Links – Amazon – B&N – Kobo – IndieBound
The Key Lime Crime: A Key West Food Critic Mystery
by Lucy Burdette
Lucy Burdette is a fantastic storyteller who seems to keep topping herself with each book in this series. I highly recommend all 10 books. In fact, this book is one of the best cozies I have read this year earning my Paradise Rating!
~Escape With Dollycas Into A Good Book
The writing voice hooks you from the beginning & the characters keep you invested all the way through. Clever plotting & several twists had me guessing what would happen next & I enjoyed the wittiness throughout.
~Reading Is My SuperPower
The murder mystery is quite perplexing. Several local characters have means, motive, and opportunity. Then, you have all of those visitors to watch out for!
~Christy's Cozy Corners
THE KEY LIME CRIME is a complex mystery wrapped up in familial adjustments. …In short, it's a fun, fast paced mystery filled with multilayered characters and lots of key lime pie.
~Cozy Up With Kathy
The crime itself was well plotted and the pace kept me turning pages. The twists and turns kept me guessing until the final, edge-of-your-seat reveal.
~Cinnamon, Sugar, and a Little Bit of Murder
A well written cozy full of food (especially let lime is of course) that will leave you drooling while keeping up with all the little clues and twists.
~Books a Plenty Book Reviews
National bestselling author Lucy Burdette's tenth Key West Food Critic mystery is piping hot with pie-enthusiasts and murder suspects.
When a fierce rivalry between key lime pie bakers leads to a pastry chef's murder, food critic Hayley Snow is fit to be pied.
During the week between Christmas and New Year's, the year-round population of Key West, Florida, faces a tsunami of tourists and snowbirds. It doesn't help that outrageously wealthy key lime pie aficionado David Sloan has persuaded the city to host his pie-baking contest. Every pie purveyor on the island is out to win the coveted Key Lime Key to the City and Key Zest food critic Hayley Snow is on the scene to report it.
Meanwhile, Hayley's home life is turning more tart than sweet. Hayley's new hubby, police detective Nathan Bransford, announces that her intimidating mother-in-law is bearing down on the island for a surprise visit. Hayley offers to escort Nathan's crusty mom on the iconic Conch Train Tour of the island's holiday lights, but it becomes a recipe for disaster when they find a corpse among the glittering palm trees and fantastic flamingos. The victim–Au Citron Vert's controversial new pastry chef–was a frontrunner in Sloan's contest.
It's bad enough that Hayley's too-curious mother-in-law is cooking up trouble. Now, the murderer is out to take a slice out of Hayley. Can she handle the heat of a killer's kitchen?
Clinical psychologist Lucy Burdette (aka Roberta Isleib) has published 16 mysteries, including the latest in the Key West food critic series, DEATH ON THE MENU (Crooked Lane Books, August 2018.) Her books and stories have been short-listed for Agatha, Anthony, and Macavity awards. She's a member of Mystery Writers of America and a past president of Sisters in Crime. She blogs at Jungle Red Writersand shares her love for food with the culinary writers at Mystery Lovers Kitchen She lives in Madison CT and Key West FL. Read more at www.lucyburdette.com.
Author Links:
Facebook: WWW.facebook.com/lucyburdette
Twitter: www.twitter.com/lucyburdette
Instagram: www.instagram.com/lucyburdette
Pinterest: www.pinterest.com/robertaisleib​
GoodReads: https://www.goodreads.com/author/show/4781149.Lucy_Burdette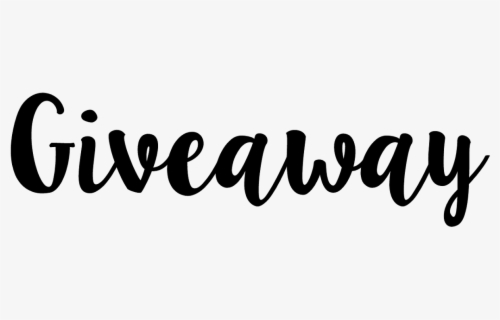 To enter the Rafflecopter Giveaway, please click on the link below:
http://www.rafflecopter.com/rafl/display/028877921083/?widget_template=56d5f80dbc544fb30fda66f0
TOUR PARTICIPANTS
August 10 – Mystery Thrillers and Romantic Suspense Reviews – SPOTLIGHT
August 11 – I'm All About Books – SPOTLIGHT
August 11 – Reading, Writing & Stitch-Metic – CHARACTER INTERVIEW
August 11 – Jungle Red Writers 
August 12 – Escape With Dollycas Into A Good Book – REVIEW  
August 12 – Reading Is My SuperPower – REVIEW
August 12 – Hearts & Scribbles – SPOTLIGHT
August 12 – The Conscious Cat 
August 13 – Christy's Cozy Corners – REVIEW
August 13 – Satisfaction for Insatiable Readers – SPOTLIGHT
August 14 – Cozy Up WIth Kathy – REVIEW
August 14 – Brooke Blogs – SPOTLIGHT
August 14 – Cinnamon, Sugar, and a Little Bit of Murder – REVIEW
August 15 – Books a Plenty Book Reviews – REVIEW
August 15 – Lisa Ks Book Reviews – SPOTLIGHT
August 16 – Literary Gold – SPOTLIGHT
August 17 – Socrates Book Reviews – SPOTLIGHT
August 17 – Baroness' Book Trove – REVIEW
August 18 – Celticlady's Reviews – SPOTLIGHT
August 18 – StoreyBook Reviews – SPOTLIGHT
August 19 – Ascroft, eh? – AUTHOR INTERVIEW
August 19 – Island Confidential – SPOTLIGHT
August 20 – Cassidy's Bookshelves – SPOTLIGHT
August 20 – MJB Reviewers – SPOTLIGHT
August 21 – Thoughts in Progress – SPOTLIGHT
August 21 – eBook addicts – REVIEW
August 22 – Diane Reviews Books – REVIEW
August 22 – FUONLYKNEW – SPOTLIGHT
August 23 – Gimme The Scoop Reviews – SPOTLIGHT