The Killer Outdoors (A Southwest Exposure Mystery)
Cozy Mystery
1st in Series
Indendently Published (October 5, 2020)
Number of Pages – Coming Soon
Digital ASIN : B08C72CMSV
I'm so excited to be a stop on the blog tour for author Jodi Linton and her new book The Killer Outdoors. This is the first book in her A Southwest Exposure Mystery Series. I read it and thought it was good.
Purchase Links – Amazon –
The Killer Outdoors (A Southwest Exposure Mystery)
by Jodi Linton
I enjoyed the characters and the fast-paced ride that kept me interested and turning the pages. The Killer Outdoors is a great start to a new series.
~My Reading Journeys
The Killer Outdoors was a hilarious, fun cozy mystery that will keep you guessing.
~Moonlight Rendezvous
This shorter cozy packs a punch when it comes to characters and murder . . . I was quite surprised when the murderer was revealed and the whole reason why things happened as they did.
~Storeybook Reviews
A solid start to a new cozy mystery series . . . Set in a small well described town that is full of a wide range of characters that you can picture in your mind. Then you get the tours with their beautiful settings that make you wish you were there.
~Books a Plenty Book Reviews
Welcome to Bushwhack, New Mexico: home to tourists, the great outdoors, and murder…
Tourist season has hit Bushwhack and Andie Sullivan–owner of Sullivan's Adventure Company–is ready for her town to fill up with city slickers, snotty teens, and the dollars she needs to keep her business afloat after her messy divorce from Bucky Gunn–local celebrity rafting guide and Sullivan's main competition. With all her guided tours booked, it finally seems lady luck is on her side.
But then Bucky is found dead. Not great.
And she's the prime murder suspect. Double not great.
Being framed for murder sucks worse than a rabid chipmunk bite. Andie's determined to clear her name, and this time her survival training skills won't be used to fetch an ice pack. But how long can she stay one step ahead of a killer before she becomes the final victim?
The characters are well rounded and well developed. Andie is busy running Sullivan's Adventure Company, trying to make it as good as it can be. Her ex-husband has a rival company and they have had their differences. But she never expected Bucky, her ex, to turn up dead. But that is exactly what happens, and now Andie has to figure out who killed him, before she is up a creek without a paddle.
The writing style flows smoothly and the book is an easy read. The author is very talented in her descriptive writing and these descriptions pulled me into the story from the very beginning. The mystery was well developed and there were enough clues to sift through and suspects to consider. I was surprised to find out who the killer was.
I would recommend this book to anyone who enjoys a well plotted mystery. I will definitely be reading the next book when it is released.
I voluntarily reviewed an ARC of this book and provided my honest review.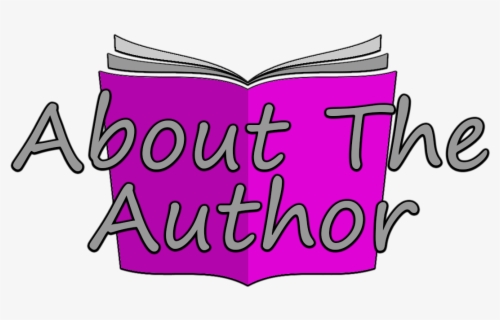 Hey Y'all,
I'm just a girl from Texas, minus the big hair…and oh, yeah, a horse. My crew consists of two kiddos, one which inherited my makeup addiction, and a husband still living out his garage band dreams, but in our closet next to my shoe collection.
I love to hang out with my readers, discussing books, recipes and just everyday shenanigans. I got started in the romance community, which you might know a few of my books from there. Now, I'm all about the cozies…and the coffee. Yeah, can't forget that.
I'd love for you to come join my reader group, Jodi's Book Corner or come like me on Facebook to discover my books. And chat. Naturally.
Author Links
Facebook: https://www.facebook.com/JodiLintonBooks/
Website: http://jodilinton.com
Twitter: https://twitter.com/JodiLinton1
Bookbub: https://www.bookbub.com/profile/jodi-linton
Youtube: https://youtu.be/Y91K-Z2yhTM
Instagram: https://www.instagram.com/jodi_linton_author/?hl=en
Jodi's Book Corner: https://www.facebook.com/groups/JodiBookCorner/
Newsletter: https://landing.mailerlite.com/webforms/landing/s2j2k6
To enter the Rafflecopter Giveaway, please click on the link below:
http://www.rafflecopter.com/rafl/display/028877921111/?widget_template=56d5f80dbc544fb30fda66f0
TOUR PARTICIPANTS
October 12 – I'm All About Books – SPOTLIGHT
October 12 – My Reading Journeys – REVIEW
October 13 – Brooke Blogs – SPOTLIGHT
October 14 – Read Your Writes Book Reviews – AUTHOR INTERVIEW
October 15 – Moonlight Rendezvous – REVIEW
October 16 – I Read What You Write – SPOTLIGHT
October 17 – Baroness' Book Trove – CHARACTER INTERVIEW
October 18 – StoreyBook Reviews – REVIEW
October 18 – Books a Plenty Book Reviews – REVIEW
October 19 – Socrates Book Reviews– SPOTLIGHT
October 19 – FUONLYKNEW – SPOTLIGHT
October 20 – A Blue Million Books – AUTHOR INTERVIEW
October 21 – The Pulp and Mystery Shelf – AUTHOR INTERVIEW
October 21 – Elizabeth McKenna – Author – SPOTLIGHT
October 22 – Ascroft, eh? – CHARACTER INTERVIEW
October 22 – Celticlady's Reviews – SPOTLIGHT
October 23 – Thoughts in Progress – SPOTLIGHT
October 23 – Christy's Cozy Corners – CHARACTER INTERVIEW
October 24 – Literary Gold – SPOTLIGHT
October 24 – MJB Reviewers – REVIEW
October 25 – Cozy Up With Kathy – AUTHOR INTERVIEW
October 25 – The Ninja Librarian – REVIEW