Fair Trade (Barks & Beans Cafe Cozy Mystery)
Cozy Mystery
3rd in Series
Publisher: WoodHaven Press (October 27, 2020)
Number of Pages: ~215
ASIN: B08C69SN7L
I'm so excited to be a stop on the blog tour for author  Heather Day Gilbert  and her new book Fair Trade.  This is the third book in her A Barks & Beans Cafe Mystery Series. I read it and thought it was good.
Purchase Link – Amazon 
Fair Trade (Barks & Beans Cafe Cozy Mystery)
by Heather Day Gilbert
I can't recommend Fair Trade enough. It's got tons of excitement, wonderfully written characters, heartwarming moments, and a brand new character I'm sure we'll adore!
~Christy's Cozy Corners
Just when I think this series can't get any better we get a new one that proves me wrong . . . one fantastic cozy mystery that animal fans are sure to love. I personally am looking forward to the next installment. I totally loved it so I give it 5/5 stars.
~Books a Plenty Book Reviews
Fair Trade was an easy super fast read for me because author Heather Day Gilbert spins a tale that keeps you interested to the end.
~My Reading Journeys
I really enjoyed the drama-filled mystery. I was all over the place as to who the guilty party was and then the author threw out a corkscrew twist and turned everything upside down. The author really keeps her readers on their toes and totally entertained.
~Escape With Dollycas Into A Good Book
The ever-lovable great dale Coal is ever-present in this story just like the last as well as few other fluffy additions. I am loving this series and can't wait to read more from the Barks & Bean Cafe.
~eBook Addicts
Welcome to the Barks & Beans Cafe, a quaint place where folks pet shelter dogs while enjoying a cup of java…and where murder sometimes pays a visit.
With the one-year anniversary of the now-successful Barks & Beans Cafe approaching, siblings Macy and Bo Hatfield set up an iced coffee booth at the state fair. Taking a break from brewing, Macy bumps into Carolina, a long-lost childhood friend who's now sitting pretty as a country superstar. Macy tries not to fangirl too hard when her old friend extends an invitation to meet the rest of the Carolina Crush band before their opening show.
But when Carolina falls victim to not one, but two near-death experiences, Macy takes it upon herself to find out who has it in for her old friend. Fortified with plenty of roasted corn, cinnamon rolls, and her brother's signature iced maple latte, Macy takes to the Ferris wheel to get the lay of the land from the air. She discovers too late that this year's fair isn't all fun and games…but she's already locked in for the ride.
Join siblings Macy and Bo Hatfield as they sniff out crimes in their hometown…with plenty of dogs along for the ride! The Barks & Beans Cafe cozy mystery series features a small town, an amateur sleuth, and no swearing or graphic scenes.
The Barks & Beans Cafe cozy mystery series in order:
Book 1: No Filter
Book 2: Iced Over
Book 3: Fair Trade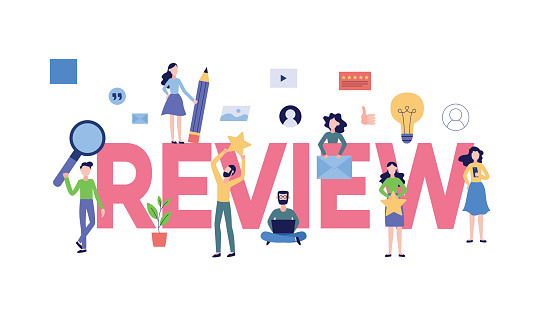 The characters are well rounded and well developed. Macy and Bo are siblings that get along very well. They have a business together–Barks and Beans Cafe. People can enjoy some coffee while playing with shelter dogs. Macy is excited to see her old friend, Carolina, who is now a big country singing star. But it seems as though things are not going well for the country star when two attempts are made on her life. Macy, along with the help of her brother and some friends, have to figure out who is behind all the trouble before Carolina is permanently silenced. The relationship between Macy and Bo is heartwarming and endearing. And Coal, Macy's Great Dane, is as lovable as ever and wants to get in on the investigation.
The writing style flows smoothly and the book is a quick easy read. The author is very talented in her descriptive writing and brought the book to life in my mind. Whether I was reading about the state fair or Waffles, the crazy shelter dog, I was into it one hundred percent. The mystery was well plotted and the ending was a bit of a shock, which I love.
I would highly recommend this book to anyone who enjoys a well crafted cozy mystery. This whole series is very good and I cannot wait to read the next one.
I voluntarily reviewed an ARC of this book and provided my honest review.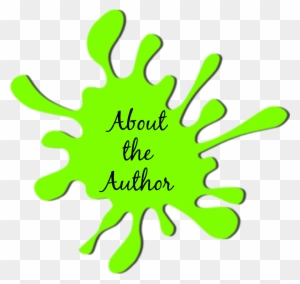 HEATHER DAY GILBERT, an ECPA Christy award finalist and Grace award winner, enjoys writing contemporary mysteries set in her home state of West Virginia. Her novels feature small towns, family relationships, and women who aren't afraid to protect what they love.
You can find all her books at heatherdaygilbert.com.
Author Links
Webpage: http://www.heatherdaygilbert.com
Facebook: https://www.facebook.com/heatherdaygilbert
Goodreads: https://www.goodreads.com/author/show/7232683.Heather_Day_Gilbert
Bookbub: https://www.bookbub.com/authors/heather-day-gilbert
Pinterest: https://www.pinterest.com/heatherdgilbert
Instagram: https://www.instagram.com/heatherdaygilbert/
Twitter: https://twitter.com/heatherdgilbert
In order to enter the Rafflecopter Giveaway, click on the link below:
http://www.rafflecopter.com/rafl/display/028877921118/?widget_template=56d5f80dbc544fb30fda66f0c
TOUR PARTICIPANTS
November 2 – I'm All About Books -SPOTLIGHT
November 2 – Readeropolis – SPOTLIGHT
November 3 – Christy's Cozy Corners – REVIEW
November 3 – Brooke Blogs – SPOTLIGHT
November 3 – A Blue Million Books – AUTHOR INTERVIEW
November 3 – Books a Plenty Book Reviews – REVIEW
November 4 – My Reading Journeys – REVIEW
November 4 – Sneaky the Library Cat's blog – CHARACTER INTERVIEW
November 4 – Literary Gold – SPOTLIGHT
November 5 – Escape With Dollycas Into A Good Book – REVIEW
November 5 – eBook Addicts – REVIEW
November 5 – Baroness' Book Trove – REVIEW
November 6 – MJB Reviewers – REVIEW
November 6 – View from the Birdhouse – SPOTLIGHT
November 7 – Here's How It Happened – SPOTLIGHT
November 7 – Reading, Writing & Stitch-Metic – SPOTLIGHT
November 7 – StoreyBook Reviews – SPOTLIGHT
November 8 – Cozy Up With Kathy – REVIEW
November 8 – I Read What You Write – SPOTLIGHT