Grounds for Murder (A Coffee Lover's Mystery)
Cozy Mystery
1st in Series
Publisher: Crooked Lane Books (December 8, 2020)
Hardcover: 320 pages
ISBN-10: 1643856189
ISBN-13: 978-1643856186
Digital ASIN: B0871KTTMC
I'm so excited to be a stop on the blog tour for author Tara Lush and her new book Grounds For Murder. It is the first book in her A Coffee Lover's Mystery Series.
Purchase Links
AMAZON – KOBO – BARNES AND NOBLE –  ITUNES –  INDIEBOUND
Grounds for Murder (A Coffee Lover's Mystery)
by Tara Lush
Grounds for Murder was a delightful whodunit and has set this series off to a grand start. It's entertaining with just the right amount of humor.
~Escape With Dollycas Into A Good Book
Grounds for Murder is an entertaining start to A Coffee Lover's Mystery series. . . . a fun lighthearted cozy mystery with creative coffee art, a precious puppy, a laid-back dad, an eye-catching police chief, a curious crime, and a jaded journalist.
~The Avid Reader
. . . an enjoyable mystery that's bound to please coffee lovers or those who need a little Sunshine State vacation without the hassle of traveling.
~Mysteries with Character – Terry Ambrose, Author
When Lana Lewis' best — and most difficult — employee abruptly quits and goes to work for the competition just days before the Sunshine State Barista Championship, her café's chances of winning the contest are creamed. In front of a gossipy crowd in the small Florida town of Devil's Beach, Lana's normally calm demeanor heats to a boil when she runs into the arrogant java slinger. Of course, Fabrizio "Fab" Bellucci has a slick explanation for jumping ship. But when he's found dead the next morning under a palm tree in the alley behind Lana's café, she becomes the prime suspect.
Even the island's handsome police chief isn't quite certain of her innocence. But Lana isn't the only one in town who was angry with Fabrizio. Jilted lovers, a shrimp boat captain, and a surfer with ties to the mob are all suspects as trouble brews on the beach.
With her stoned, hippie dad, a Shih Tzu named Stanley, and a new, curious barista sporting a punk rock aesthetic at her side, Lana's prepared to turn up the heat to catch the real killer.
After all, she is a former award-winning reporter. As scandal hangs over her beachside café, can Lana clear her name and win the championship — or will she come to a bitter end?
Tara Lush is a Rita Award finalist, an Amtrak writing fellow, and a George C. Polk Award-winning journalist. For the past decade, she's been a reporter with the Associated Press, covering crime, alligators, natural disasters, and politics. She also writes contemporary romance set in tropical locations. A fan of vintage pulp-fiction book covers, Sinatra-era jazz, and 1980s fashion, she lives with her husband and two dogs on the Gulf coast.
Author Links
WEB: www.taralush.com
FACEBOOK: https://www.facebook.com/LushBooks
GOODREADS: https://www.goodreads.com/author/show/20274256.Tara_Lush
INSTAGRAM: https://www.instagram.com/lush_books/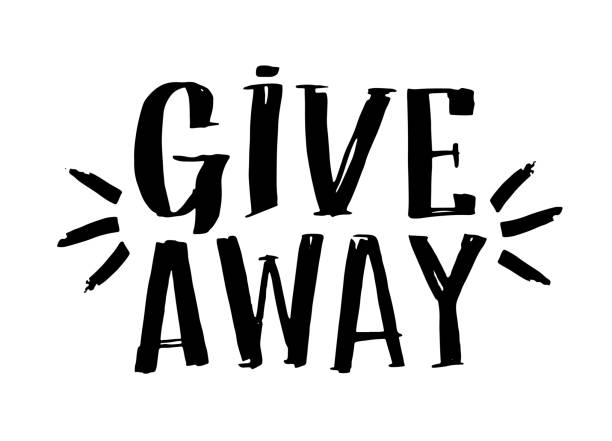 To enter the Rafflecopter Giveaway, please click on the link below:
http://www.rafflecopter.com/rafl/display/028877921142/?widget_template=56d5f80dbc544fb30fda66f0
TOUR PARTICIPANTS
December 8 – I'm Into Books – SPOTLIGHT
December 8 – Maureen's Musings – RECIPE POST
December 9 – The Avid Reader – REVIEW
December 9 – Escape With Dollycas Into A Good Book – REVIEW
December 10 – Ruff Drafts – GUEST POST
December 10 – Mysteries with Character – REVIEW
December 10 – Socrates Book Reviews – SPOTLIGHT
December 11 – Elizabeth McKenna – Author Blog – SPOTLIGHT
December 11 – My Reading Journeys – REVIEW
December 12 – Diane Reviews Books – REVIEW
December 12 – FUONLYKNEW – SPOTLIGHT
December 12 – MJB Reviewers – SPOTLIGHT
December 13 – Cozy Up With Kathy – AUTHOR INTERVIEW
December 13 – Christy's Cozy Corners – GUEST POST
December 14 – Author Elena Taylor's Blog – AUTHOR INTERVIEW
December 14 – Sapphyria's Book Reviews – REVIEW
December 14 – Mystery Thrillers and Romantic Suspense Reviews – SPOTLIGHT
December 15 – Cinnamon, Sugar, and a Little Bit of Murder – REVIEW, RECIPE POST
December 15 – Literary Gold – SPOTLIGHT
December 16 – Reading, Writing & Stitch-Metic – SPOTLIGHT
December 16 – eBook Addicts – RECIPE POST
December 16 – Books a Plenty Book Reviews – REVIEW
December 17 – Melina's Book Blog – REVIEW
December 17 – Celticlady's Reviews – SPOTLIGHT