I'm so excited to be a stop on the blog tour for author Rose Pressey and her new book Murder Can Haunt Your Handiwork. It is the third book in her A Haunted Craft Fair Mystery Series.
Murder Can Haunt Your Handiwork (A Haunted Craft Fair Mystery)

Cozy Mystery
3rd in Series
Publisher: Kensington (December 29, 2020)
Mass Market Paperback: 256 pages
ISBN-10: 1496721659
ISBN-13: 978-1496721655
Digital ASIN: B086R8YGLD
Purchase Links  – Amazon  – B&N  – Kobo – Google Play  – IndieBound 
Murder Can Haunt Your Handiwork (A Haunted Craft Fair Mystery)
by Rose Pressey
The mystery aspect of the story was well done and the author gave just enough clues to help the reader solve the crime along with Celeste.
~View from the Birdhouse
This book is too adorable! . . . The story progresses from one clue to another with plenty of things going on in between thanks to this wonderful group of characters. Add in the cute little dog and it makes for the perfect afternoon read that will keep your attention wondering what will happen next. Sure to delight fans of cozy mysteries. I totally loved it so I give it 5/5 stars.
~Books a Plenty Book Reviews
Murder Can Haunt Your Handiwork is a droll cozy mystery with a mysterious manifestation, an executed employee, spooky paintings, a frenzied family, and a prying painter.
~The Avid Reader
MURDER CAN HAUNT YOUR HANDIWORK is a light-hearted fun mystery. Plenty of laughs with a friendly paranormal twist make it a quick enjoyable read.
~Cozy Up With Kathy
What a quirky bunch of characters! Murder Can Haunt Your Handiwork was a fun and entertaining mystery that kept me guessing.
~Moonlight Rendezvous
If you liked television shows such as Medium or the Ghost Whisperer you will enjoy this series. Celeste is intelligent but has a knack for putting herself into dangerous situations.
~Laura's Interests
A Gilded Age ghost helps psychic painter Celeste Cabot catch a killer . .
Rising up against the beautiful backdrop of the Blue Ridge Mountains, the Biltmore Estate is a magnificent mansion in Asheville, North Carolina, built as a summer home for George Washington Vanderbilt II—yes, of those Vanderbilts—during the Gilded Age. Nowadays, it's the site of an annual craft fair. Unfortunately, it's also about to become a crime scene . . .
Celeste is hard to miss as she pulls up with her pink and white Shasta trailer and adorable Chihuahua, Van Gogh—Van for short. But before she can show off her artwork at the fair, a tour guide is found strangled by a velvet rope barrier and a valuable painting goes missing. With a rogues' gallery of sketchy suspects, Celeste welcomes the help of a pair of handsome detectives—and a ghost with a special interest in the case . . .
Includes tips and recipes!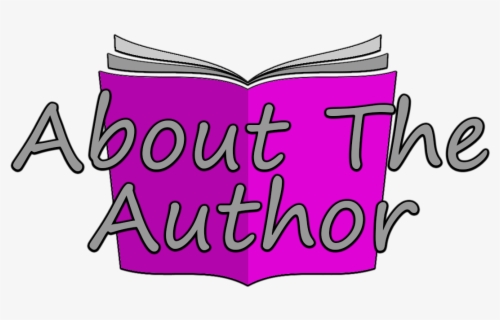 Rose Pressey is the USA Today bestselling author of the Haunted Craft Fair Mysteries and the Haunted Vintage Mystery Series. She enjoys writing quirky and fun novels with a paranormal twist. The paranormal has always captured her interest. The thought of finding answers to the unexplained fascinates her.
When she's not writing about werewolves, vampires, and every other supernatural creature, she loves eating cupcakes with sprinkles, reading, spending time with family, and listening to oldies from the fifties. Yeah, she loves Elvis. She can't help myself.
Rose lives in the beautiful commonwealth of Kentucky with her husband, son, and three sassy Chihuahuas.
Author Links
Facebook – https://www.facebook.com/authorrosepressey
Blog – itsvintageyall.blogspot.com
Website – http://rosepressey.com/
Twitter – https://twitter.com/rosepressey

To enter the Rafflecopter Giveaway, please click on the link below:
http://www.rafflecopter.com/rafl/display/028877921150/?widget_template=56d5f80dbc544fb30fda66f0
TOUR PARTICIPANTS
January 15 – I'm All About Books – SPOTLIGHT
January 15 – View from the Birdhouse – REVIEW
January 15 – Books a Plenty Book Reviews – REVIEW
January 15 – Ruff Drafts – SPOTLIGHT
January 16 – Socrates Book Reviews – SPOTLIGHT
January 16 – The Avid Reader – REVIEW, EXCERPT
January 16 – Literary Gold – SPOTLIGHT, EXCERPT
January 17 – Cozy Up With Kathy – REVIEW, EXCERPT
January 17 – Baroness' Book Trove – SPOTLIGHT
January 17 – Sapphyria's Book Reviews – SPOTLIGHT
January 18 – The Pulp and Mystery Shelf – AUTHOR INTERVIEW
January 18 – FUONLYKNEW – SPOTLIGHT
January 18 – Moonlight Rendezvous – REVIEW
January 19 – Diane Reviews Books – SPOTLIGHT
January 19 – Christy's Cozy Corners – SPOTLIGHT
January 19 – Brooke Blogs – SPOTLIGHT
January 20 – Celticlady's Reviews – SPOTLIGHT, EXCERPT
January 20 – Reading, Writing & Stitch-Metic – SPOTLIGHT, EXCERPT
January 20 – Laura's Interests – REVIEW
January 21 – Mysteries with Character – GUEST POST
January 21 – Ascroft, eh? – AUTHOR INTERVIEW
January 21 – Author Elena Taylor's Blog – SPOTLIGHT
January 22 – Eskimo Princess Book Reviews – SPOTLIGHT
January 22 – I Read What You Write – SPOTLIGHT, EXCERPT
January 22 – Maureen's Musings – SPOTLIGHT
January 22 – MJB Reviewers – SPOTLIGHT