Mystery Bones Murders (Frankie Shep Suspense Novellas)

Mystery – Thriller
1st in Series
Independently Published (November 30, 2020)
Print length: 131 pages
ASIN: B08PDGPJT6
Purchase Links – Amazon 
I'm so excited to be a stop on the blog tour for author Karen Randau and her new book Mystery Bones Murders. It is the first book in her Frankie Shep Suspense Mystery Series.

Mystery Bones Murders:
A gripping story of love, deceit, and redemption
(Frankie Shep Suspense Novellas) by Karen Randau
The pace of the story is perfect, with just enough suspense from page to page that you don't want to put the book down. I liked that Frankie searched for clues but was smart enough to call in the police when things were out of her depth.
~Storeybook Reviews
Although the fast-paced tale does feature an abundance of corpses, it's (thankfully) not the stuff that nightmares are made of – making for a short, lightweight thriller with many a twist along the way.
~Cassidy's Bookshelves
Frankie Shep is still mourning the deaths of her husband and young son when she finds a bone in the far corner of her Wyoming cattle ranch.
Excited to think she may have discovered an ancient Native American village, she takes the bone to a lifelong friend who is now a forensic anthropologist on contract with her county.
After a cursory inspection, he turns a blood-chilling stare at Frankie. The bone isn't ancient. Worse, the victim could be the remains of Frankie's mother. She disappeared from her own bed more than a decade ago.
And now her retired father is missing.
As Frankie digs deeper, she discovers the terrifying truth that a serial killer is using her land to bury his victims, all members of her family and inner circle.
And now he's watching her.
Mystery Bones Murders is a story of love, heart-wrenching deception, and finding redemption.
Karen Randau authors fast-paced stories with intricate plots, lots of action, and a dash of romance told from the point of view of a female amateur sleuth. Mystery Bones Murders is her sixth book and the first book in a new series of novellas. She lives in the mountains of Arizona with her multi-generational family.
Author Links
Webpage: http://www.karenrandau.com
Facebook: http://www.facebook.com/karenrandauauthor
Twitter: http://www.twitter.com/klrandau
Goodreads: https://www.goodreads.com/author/show/491463.Karen_Randau
BookBub: https://www.bookbub.com/profile/karen-randau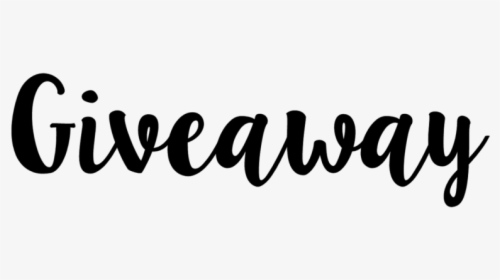 To enter the Rafflecopter Giveaway, please click on the link below:
http://www.rafflecopter.com/rafl/display/028877921151/?widget_template=56d5f80dbc544fb30fda66f0
TOUR PARTICIPANTS
January 18 – I'm All About Books – SPOTLIGHT
January 19 – Author Elena Taylor's Blog – AUTHOR INTERVIEW
January 20 – StoreyBook Reviews – REVIEW, GUEST POST
January 21 – Celticlady's Reviews – SPOTLIGHT, EXCERPT
January 22 – Brooke Blogs – SPOTLIGHT
January 23 – Cassidy's Bookshelves – REVIEW, CHARACTER GUEST POST
January 24 – Literary Gold – SPOTLIGHT, EXCERPT
January 25 – Maureen's Musings – SPOTLIGHT
January 26 – Escape With Dollycas Into A Good Book – REVIEW, GUEST POST
January 27 – The Pulp and Mystery Shelf – AUTHOR INTERVIEW
January 28 – MJB Reviewers – SPOTLIGHT
January 29 – I Read What You Write – CHARACTER GUEST POST
January 29 – Ruff Drafts – SPOTLIGHT
January 30 – FUONLYKNEW – SPOTLIGHT
January 31 – Sapphyria's Book Reviews – SPOTLIGHT