Haunted Hibiscus (A Tea Shop Mystery)
Cozy Mystery
22nd in Series
Publisher: Berkley (March 2, 2021)
Hardcover: 336 pages
ISBN-10: 0451489691
ISBN-13: 978-0451489692
Kindle ASIN: B089S6MFBH
I'm so excited to be a stop on the blog tour for author Laura Childs and her new book Haunted Hibiscus. It is the twenty second book in her Tea Shop Mystery.
Purchase Links
Amazon B&N Kobo Google Play IndieBound
Haunted Hibiscus (A Tea Shop Mystery)
by Laura Childs
I finished the book with Drayton's Hibiscus tea on my mind and wanted to attend a tea tasting at the Indigo Teahouse with its lovely themed décor and assortment of treasures in the charming shop. I loved coming home to this next in the series. Home is where you want to be when life's conundrums are solved.
~The Editing Pen
The mystery is so well-written. Clever clues are filtered through all the twists and turns. My thinking was diverted so many times I gave up on counting. I certainly didn't figure out whodunit until all was revealed and that is due to the author's brilliant writing style.
~Escape With Dollycas Into A Good Book
Haunted Hibiscus is a charming Southern cozy mystery with tasty teas, haunted happenings, an energetic Earl Grey, a wounded detective, a tenacious Tidwell, curious clues, and a haunted house.
~The Avid Reader
Haunted Hibiscus is a really good mystery with an added dash of romance, a few pets, a literary haunted house, and a Sherlock Holmes themed tea thrown in for good measure. I loved it! (Plus, the cover is just gorgeous. 🙂 )
~The Book's the Thing
HAUNTED HIBISCUS combines thrilling action with comforting culinary delights in an intricately plotted Halloween themed mystery.
~Cozy Up With Kathy
Haunted Hibiscus by Laura Childs is quite the doozy of a Halloween read.
~Baroness' Book Trove
As much as I loved the mystery in Haunted Hibiscus, it's the characters and setting that really make this book a five-star book . . . Haunted Hibiscus checks the box with a variety of wonderfully written characters.
~Christy's Cozy Corners
I enjoyed reading Haunted Hibiscus immensely! . . . This novel was an extremely intriguing tale and I was delighted to be visiting Theodosia in her teashop in Charleston!
~Brianne's Book Reviews
Tea maven Theodosia Browning brews up trouble in the latest Tea Shop Mystery from New York Times bestselling author Laura Childs.
It is the week before Halloween and Theodosia Browning, proprietor of the Indigo Tea Shop, and her tea sommelier, Drayton, are ghosting through the dusk of a cool Charleston evening on their way to the old Bouchard Mansion. Known as the Gray Ghost, this dilapidated place was recently bequeathed to the Heritage Society, and tonight heralds the grand opening of their literary and historical themed haunted house.
Though Timothy Neville, the patriarch of the Heritage Society, is not thrilled with the fund-raising idea, it is the perfect venue for his grandniece, Willow French, to sign copies of her new book, Carolina Crimes & Creepers.
But amid a parade of characters dressed as Edgar Allan Poe, Lady Macbeth, and the Headless Horseman, Willow's body is suddenly tossed from the third-floor tower room and left to dangle at the end of a rope. Police come screaming in and Theodosia's boyfriend, Detective Pete Riley, is sent to Willow's apartment to investigate. But minutes later, he is shot and wounded by a shadowy intruder.
Timothy begs Theodosia to investigate, and shaken by Riley's assault, she readily agrees. Now, she questions members of the Heritage Society and a man who claims the mansion is rightfully his, as well as Willow's book publisher and her fiancé, all while hosting a Sherlock Holmes tea and catering several others.
But the Gray Ghost holds many secrets, as do several other key suspects, while this murder mystery plays out on the eve of Halloween.
INCLUDES DELICIOUS RECIPES AND TEA TIME TIPS!
Laura Childs is the New York Times bestselling author of the Tea Shop Mysteries
, Scrapbook Mysteries
, and Cackleberry Club Mysteries
. In her previous life she was CEO/Creative Director of her own marketing firm and authored several screenplays. She is married to a professor of Chinese art history, loves to travel, rides horses, enjoys fundraising for various non-profits, and has two Chinese Shar-Pei dogs.
Laura specializes in cozy mysteries that have the pace of a thriller (a thrillzy!) Her three series are:
The Tea Shop Mysteries
– set in the historic district of Charleston and featuring Theodosia Browning, owner of the Indigo Tea Shop. Theodosia is a savvy entrepreneur, and pet mom to service dog Earl Grey. She's also an intelligent, focused amateur sleuth who doesn't rely on coincidences or inept police work to solve crimes. This charming series is highly atmospheric and rife with the history and mystery that is Charleston.
The Scrapbooking Mysteries
– a slightly edgier series that take place in New Orleans. The main character, Carmela, owns Memory Mine scrapbooking shop in the French Quarter and is forever getting into trouble with her friend, Ava, who owns the Juju Voodoo shop. New Orleans' spooky above-ground cemeteries, jazz clubs, bayous, and Mardi Gras madness make their presence known here!
The Cackleberry Club Mysteries
– set in Kindred, a fictional town in the Midwest. In a rehabbed Spur station, Suzanne, Toni, and Petra, three semi-desperate, forty-plus women have launched the Cackleberry Club. Eggs are the morning specialty here and this cozy cafe even offers a book nook and yarn shop. Business is good but murder could lead to the cafe's undoing! This series offers recipes, knitting, cake decorating, and a dash of spirituality.
Laura's Links:
Website – http://www.laurachilds.com/
Facebook – https://www.facebook.com/laura.childs.31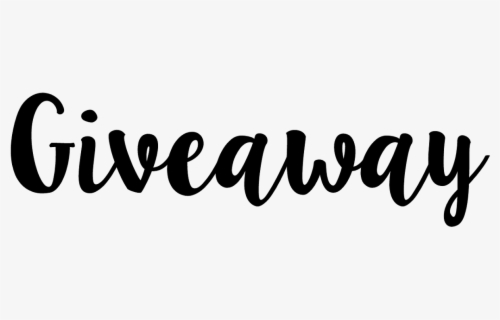 To enter the Rafflecopter Giveaway, please click on the link below:
http://www.rafflecopter.com/rafl/display/028877921170/?widget_template=56d5f80dbc544fb30fda66f0B
TOUR PARTICIPANTS
March 1 – I'm All About Books – SPOTLIGHT
March 1 – The Editing Pen – REVIEW
March 1 – #BRVL Book Review Virginia Lee Blog – SPOTLIGHT
March 2 – My Reading Journeys – REVIEW
March 2 – Reading, Writing & Stitch-Metic – SPOTLIGHT
March 3 – Escape With Dollycas Into A Good Book – REVIEW
March 3 – The Avid Reader – REVIEW
March 3 – Socrates Book Reviews – SPOTLIGHT
March 3 – Island Confidential – SPOTLIGHT
March 4 – Ascroft, eh? – AUTHOR INTERVIEW
March 4 – Maureen's Musings – SPOTLIGHT
March 5 – Author Elena Taylor's Blog – AUTHOR INTERVIEW
March 5 – I Read What You Write – GUEST POST
March 5 – The Book's the Thing – REVIEW
March 6 – FUONLYKNEW – SPOTLIGHT
March 6 – Sapphyria's Book Reviews – SPOTLIGHT
March 7 – Cozy Up With Kathy – REVIEW
March 7 – Brooke Blogs – SPOTLIGHT
March 8 – Baroness' Book Trove – REVIEW
March 8 – Celticlady's Reviews – SPOTLIGHT
March 8 – Christy's Cozy Corners – REVIEW
March 9 – Ruff Drafts – SPOTLIGHT
March 9 – Brianne's Book Reviews – REVIEW
March 10 – Laura's Interests – REVIEW
March 10 – Reading Authors Network – SPOTLIGHT
March 11 – Literary Gold – SPOTLIGHT
March 11 – ebook addicts – SPOTLIGHT
March 11 – MJB Reviewers – SPOTLIGHT
March 12 – Books a Plenty Book Reviews – REVIEW
March 12 – View from the Birdhouse – SPOTLIGHT
March 12 – Novels Alive – REVIEW
March 13 – Here's How It Happened – SPOTLIGHT
March 13 – Paranormal and Romantic Suspense Reviews – SPOTLIGHT
March 14 – The Book Diva's Reads – GUEST POST
March 14 – StoreyBook Reviews – SPOTLIGHT