Boarding with Murder (A Sierra Pines B&B Mystery)
Cozy Mystery
1st in Series
Publisher: Camel Press (March 9, 2021)
Paperback: 220 pages
ISBN-10: 1603817301
ISBN-13: 978-1603817301
Digital ASIN : B08SHLHD2D
Product Links:
I'm so excited to be a stop on the blog tour for author Kathyrn Long and her new book Boarding With Murder.  It is the first book in her A Sierra Pines B&B Mystery Series.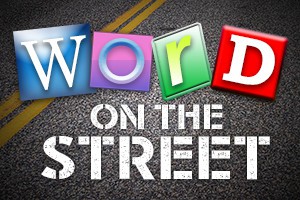 Boarding with Murder
by Kathryn Long
The story was very well-plotted and written with plenty of drama to keep those pages flipping . . . an intriguing and entertaining read.
~Escape With Dollycas Into A Good Book
I especially adored the small town set in the mountains as it sounds charming. A fun read for cozy fans. I really liked it . . .
~Books a Plenty Book Reviews
This was a fun read. I really enjoyed the storyline and all of the characters.
~Literary Gold
Take one quaint B&B, two kind but quirky caretakers, a dead aunt, a murdered friend, and you have mystery. Ali Winston finds she's inherited trouble along with her aunt's B&B, but can she reveal the killer before the curtain closes?
Retired teacher, Kathryn Long now spends her days plotting and writing mysteries. Her most recent credits are romantic suspense novel, A DEADLY DEED GROWS and mystery, BURIED IN SIN. She's a member of Sisters in Crime as well as of International Thriller Writers. Under the pen name, Bailee Abbott this author writes the Paint by Murder cozy series, starting with A BRUSH WITH MURDER soon to be released. Kathryn lives with her husband and furry friend Max in the quiet suburbs of Green, Ohio.
Author Links
Author website: https://www.kathrynlongauthor.com
Facebook page: https://www.facebook.com/KathrynLong.Books
Twitter: https://twitter.com/klongauthor
Goodreads: https://www.goodreads.com/author/show/4203129.Kathryn_Long
Instagram: https://www.instagram.com/kathylong7487/
To enter the Rafflecopter Giveaway, please click on the link below:
http://www.rafflecopter.com/rafl/display/028877921183/?widget_template=56d5f80dbc544fb30fda66f0
TOUR PARTICIPANTS
March 22 – Diane Reviews Books – GUEST POST
March 22 – Maureen's Musings – SPOTLIGHT
March 23 – Reading, Writing & Stitch-Metic – SPOTLIGHT
March 24 – Brooke Blogs – SPOTLIGHT
March 24 – Christy's Cozy Corners – SPOTLIGHT WITH RECIPE
March 25 – Here's How It Happened – SPOTLIGHT
March 25 – Escape With Dollycas Into A Good Book – REVIEW
March 26 – I'm All About Books – SPOTLIGHT
March 26 – Tea Book Blanket – CHARACTER GUEST POST
March 27 – Lisa Ks Book Reviews – AUTHOR INTERVIEW
March 28 – The Book's the Thing – SPOTLIGHT
March 28 – Books a Plenty Book Reviews – REVIEW, CHARACTER INTERVIEW
March 29 – Novels Alive – SPOTLIGHT
March 29 – A Wytch's Book Review Blog – REVIEW
March 30 – Cozy Up With Kathy – AUTHOR INTERVIEW
March 30 – Literary Gold – REVIEW
March 31 – My Reading Journeys – REVIEW
March 31 – FUONLYKNEW – SPOTLIGHT
April 1 –The Avid Reader – REVIEW
April 1 – Ruff Drafts – SPOTLIGHT
April 1 – Brianne's Book Reviews – REVIEW
April 2 – Christa Reads and Writes – REVIEW
April 2 – MJB Reviewers – SPOTLIGHT
April 2 – Celticlady's Reviews – SPOTLIGHT
April 3 – Reading Is My SuperPower – REVIEW
April 4 – I Read What You Write – SPOTLIGHT
April 4 – Sapphyria's Book Reviews – SPOTLIGHT