Treasure Most Deadly (A Seaside Cove Bed & Breakfast Mystery)
Cozy Mystery
5th in Series
Satori (April 28, 2021)
Print Length: 265 pages
ASIN: B08ZJ4XQ89
I'm so excited to be a stop on the blog tour for author Terry Ambrose and his new book Treasure Most Deadly.  It is the fifth book in his A Seaside Cove Bed & Breakfast Mystery Series. 
Purchase Link – Amazon –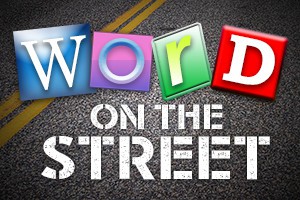 Treasure Most Deadly (A Seaside Cove Bed & Breakfast Mystery)
by Terry Ambrose
All the plotlines mesh together for an exciting and comprehensive mystery. I totally enjoyed following along with Alex and her antics.
~Escape With Dollycas Into A Good Book
Terry Ambrose's style of writing is as much a pleasure to read as his Seaside Cove Bread & Breakfast setting would be to visit . . . Reading Treasure Most Deadly by Terry Ambrose is a pleasant way to spend an afternoon or two. And I bet any "tween" or young teen girl would, like, totally! enjoy the book too.
~Here's How It Happened
Another super fun read in a super fun series. The reader gets a cast of main characters that are charming and delightful.
~My Reading Journeys
. . . a fast paced mystery that will keep you guessing while being entertained at the same time. Perfect for cozy fans looking for something just a little different than the norm. I really liked it . . .
~Books a Plenty Book Reviews
Seaside Cove amateur sleuths Rick and Alexandra Atwood are back!
Seaside Cove Bed & Breakfast owner Rick Atwood is again called on to assist his friend, Chief of Police Adam Cunningham, with a murder investigation. The case seems straightforward enough. Clive Crabbe, who has a quick temper and a strong jealous streak, was found hunched over the victim after the man made advances toward Clive's ex-wife.
A murder investigation is the last thing Rick wants right now. The B&B is booked solid. The town is inundated with tourists and news reporters chasing stories about treasure thieves. And Rick's wedding to Marquetta Weiss is just weeks away. As if that wasn't enough, Rick's eleven-year-old daughter Alex is not only itching to help the cops solve another murder, but she's forming an unhealthy friendship with a B&B guest.
As the murder investigation progresses, Rick realizes Alex's new friend could be at the center of everything. The worst part is that Alex may be the one person capable of cracking the case.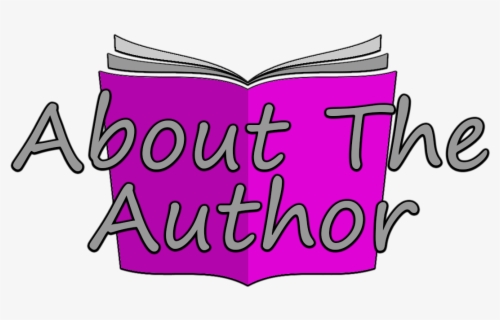 Once upon a time, in a life he'd rather forget, Terry Ambrose, tracked down deadbeats for a living. He also hired big guys with tow trucks to steal cars-but only when negotiations failed. Those years of chasing deadbeats taught him many valuable life lessons such as-always keep your car in the garage. Today, Terry likes fast, funny mysteries and cool photography. He writes the Trouble in Paradise McKenna Mysteries and organized an anthology to benefit Read Aloud America. He fondly likens his efforts to those of a blind man herding cats.
Author Links:
Website: https://terryambrose.com
Facebook: https://www.facebook.com/terryambrosewriterguy
LinkedIn: https://www.linkedin.com/in/suspensewriter
Goodreads: https://www.goodreads.com/author/show/6447968.Terry_Ambrose
Twitter: https://twitter.com/terryawriterguy
Instagram: https://www.instagram.com/troubleinparadiseinc/
In order to enter the Giveaway, please click on the link below:
Giveaway Code: <div id="kingsumo-embed" data-url="https://kingsumo.com/g/cqtduv/treasure-most-deadly-book-launch"></div>
TOUR PARTICIPANTS
May 4 – ebook addicts – SPOTLIGHT
May 4 – Escape With Dollycas Into A Good Book – REVIEW
May 5 – Christy's Cozy Corners – AUTHOR INTERVIEW
May 6 – I'm All About Books – SPOTLIGHT
May 6 – Brooke Blogs – SPOTLIGHT
May 7 – My Reading Journeys – REVIEW, CHARACTER GUEST POST
May 8 – Here's How It Happened – REVIEW, GUEST POST
May 9 – Maureen's Musings – SPOTLIGHT
May 10 – Novels Alive – GUEST POST
May 10 – Sapphyria's Book Reviews – SPOTLIGHT
May 11 – Literary Gold – CHARACTER GUEST POST
May 11 – Books a Plenty Book Reviews – REVIEW, CHARACTER INTERVIEW
May 12 – Ruff Drafts – SPOTLIGHT
May 12 – Island Confidential – SPOTLIGHT
May 13 – Cozy Up With Kathy – CHARACTER GUEST POST
May 13 – MJB Reviewers – SPOTLIGHT
May 14 – Ascroft, eh? – CHARACTER INTERVIEW
May 14 – Baroness' Book Trove – REVIEW
May 15 – Celticlady's Reviews – SPOTLIGHT
May 16 – StoreyBook Reviews – GUEST POST
May 17 – BookishKelly2020 – SPOTLIGHT