Murder, She Wrote: Killing in a Koi Pond
Cozy Mystery
53rd in Series
Publisher: Berkley (June 8, 2021)
Hardcover: 288 pages
ISBN-10: 0593333594
ISBN-13: 978-0593333594
Digital ASIN: B08FH8NM6R
I'm so excited to be a stop on the blog tour for authors Jessica Fletcher & Terry Farley Moran and their new book Murder She Wrote: Killing in a Koi Pond.  It is the fifty third book in the A Murder, She Wrote Mystery Series. 
Purchase Links – Amazon – B&N – Penguin Random House – Kobo – Google Play – IndieBound 
Murder, She Wrote: Killing in a Koi Pond
by Jessica Fletcher & Terrie Farley Moran
Ms. Moran did a fantastic job capturing Jessica and maybe two other people from the show that we fans truly adore.
~Baroness' Book Trove
Jessica Fletcher is a legend when it comes to solving a mystery. From the moment I picked up this book, I knew I was in for another interesting, mesmerizing, fun mystery. Terrie Farley Moran captured the essence of the series perfectly.
~The Editing Pen
The characters in Killing in a Koi Pond are well written and many of them will endear themselves to you. I especially love "the help" because of their kindness and willingness to go out of their way to make others feel at home.
~Christy's Cozy Corners
When a friend's husband dies while Jessica Fletcher is in town visiting, Jessica's vacation turns into a murder investigation in this latest entry in the long-running USA Today bestselling series.
After traveling to Bethesda for a mystery writers' conference, Jessica Fletcher decides she's earned a vacation and takes a train to Columbia, South Carolina, to visit her old college friend Dolores, who has recently married her third husband, Willis Nickens, a wealthy and cutthroat businessman. They've moved into an opulent historic home with plenty of space for guests, and Jessica is ready for a week of shopping, gossiping, and relaxing at the grand estate.
But the morning after she arrives, Jessica discovers Willis facedown in the koi pond, and despite what the police think, she's sure foul play is involved. She hadn't known Willis long, but it's clear to her that he didn't concern himself with making friends. The question isn't if her friend's husband was murdered but by whom.
About the Authors
Jessica Fletcher is a bestselling mystery writer who has a knack for stumbling upon real-life mysteries in her various travels.
Terrie Farley Moran is the author of Murder She Wrote: Killing in a Koi Pond, the latest in the long-running Jessica Fletcher series, to be followed in autumn 2021 by Murder She Wrote: Debonair in Death. She has also written the beachside Read 'Em and Eat cozy mystery series and is co-author of Laura Childs' New Orleans scrapbooking mysteries. Her short stories have been published in numerous magazines and anthologies. Terrie is a recipient of both the Agatha and the Derringer awards.
Terrie's Links
 Website: http://www.terriefarleymoran.com  Facebook: https://www.facebook.com/terriefarleymoran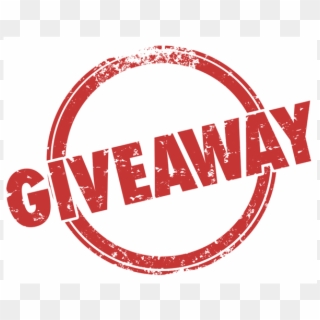 To enter the Rafflecopter Giveaway, please click on the link below:
http://www.rafflecopter.com/rafl/display/028877921213/?widget_template=56d5f80dbc544fb30fda66f0
TOUR PARTICIPANTS
June 7 – Novels Alive – AUTHOR INTERVIEW
June 7 – Baroness' Book Trove – REVIEW
June 8 – Literary Gold – SPOTLIGHT
June 8 – The Editing Pen – REVIEW
June 9 – FUONLYKNEW – SPOTLIGHT
June 9 – Lisa Ks Book Reviews – REVIEW
June 10 – Thoughts in Progress – SPOTLIGHT
June 10 – Christy's Cozy Corners – REVIEW
June 11 – Books to the Ceiling – REVIEW, CHARACTER INTERVIEW
June 11 – MJB Reviewers – SPOTLIGHT
June 12 – Laura's Interests – REVIEW
June 12 – Sapphyria's Book Reviews – SPOTLIGHT
June 13 – Cozy Up With Kathy – REVIEW
June 14 – Socrates Book Reviews – SPOTLIGHT
June 14 – I Read What You Write – REVIEW
June 15 – Mysteries with Character – AUTHOR INTERVIEW
June 15 – The Book's the Thing – REVIEW
June 16 – Celticlady's Reviews – SPOTLIGHT
June 16 – Reading, Writing & Stitch-Metic – SPOTLIGHT
June 17 – Maureen's Musings – SPOTLIGHT
June 17 – Escape With Dollycas Into A Good Book – SPOTLIGHT
June 18 – Diane Reviews Books – REVIEW
June 18 – Author Elena Taylor's Blog – REVIEW
June 19 – Brooke Blogs – SPOTLIGHT
June 19 – Here's How It Happened – REVIEW
June 20 – BookishKelly2020 – SPOTLIGHT