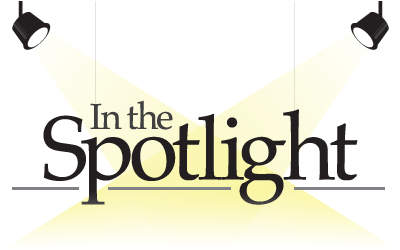 The Evening's Amethyst: A Nora Tierney English Mystery

Cozy Mystery
5th in Series
Setting – Oxford, England
Publisher ‏ : ‎ Bridle Path Press (September 21, 2021)
Paperback ‏ : ‎ 372 pages
ISBN-10 ‏ : ‎ 0990828735
ISBN-13 ‏ : ‎ 978-0990828730
Digital Edition: 336 pages
ASIN ‏ : ‎ B09JB193D3
Purchase Links – Amazon 
Word On The Street
The Evening's Amethyst: A Nora Tierney English Mystery
by M. K. Graff
Overall, the book was well-written, engaging and interesting. The book is written from multiple perspectives which can make teasing the details out more intriguing as you jump from character to character. Sometimes the same information is rehashed as a result, but it is fun to see how each character handles the details differently and how it all comes together. I really enjoyed the book and would recommend it!
~Nellie's Book Nook
About The Book
Who is Verity? That becomes a central question for American Nora Tierney, who has moved to her new Oxford home with her fiance, DI Declan Barnes, and her young son. Declan's new case at Exeter College coincides with a frantic call from Nora's stepsister, Claire Scott: a fellow graduate student has died in a fall, and Claire begs Nora to help her prove her friend didn't commit suicide. The sisters conduct their own snooping, while Declan and his team juggle this death with a cold case that proves to be more surprising than Declan could ever imagine.
Excerpt
terraced house on a nice Somerville street with a small front garden and a larger one out back, all for a price they could afford. They finished packing up their Cumbrian rental and moved to the Oxford suburb last week. This morning he left Dora putting the finishing touches on the nursery. He was on vacation time, and knew he'd never return to Cumbria again. It was a small price to pay. Soon his new life would begin in earnest.
Jim pulled up far enough away from the pub to check things out. There was the playpen, unattended as usual. No one sat at the tables. One car, the same one he'd seen before, stood parked haphazardly outside. It had to belong to the same couple.
Could he do this? His heart started to beat wildly. He looked in the back at the car seat, belted in place and ready to go. He'd picked out a toy from the box Dora had accumulated at home, and even had a bottle of apple juice and a clean bottle ready to fill. He'd estimated the boy's size, and had nappies and wipes in the footwell, plus a soft blanket for when he fell asleep on the long drive to his new home outside Oxford.
He'd covered everything but the act. His stomach churned and his legs quivered as he rolled the car slowly down the side road toward the pub without turning the engine on. Jim pulled up near the yard. He was certain his legs would fold under him when he stepped out of the car.
He hesitated. There was still time to change his mind.
At that moment, Donnie looked up and saw him. The boy's face broke out into a wide smile, and he pulled himself up using the mesh of the filthy playpen.
            Donnie stood there, swaying, and held out his arms.
About The Author
Marni Graff is the award-winning author of The Nora Tierney English Mysteries and The Trudy Genova Manhattan Mysteries. The Evening's Amethyst is the fifth in the Nora Tierney series. Her short story "Quiche Alain" is in the Agatha-winning Malice Domestic Anthology, Murder Most Edible.
Author Links
Blog  http://auntiemwrites.com;
Twitter http://twitter.com/GraffMarni (@GraffMarni);
Facebook http://facebook.com/bluevirgin.graff;
Publisher http://bridlepathpress.com
To enter the Rafflecopter Giveaway, please click on the link below:
 http://www.rafflecopter.com/rafl/display/028877921307/?widget_template=56d5f80dbc544fb30fda66f0
TOUR PARTICIPANTS
December 1 – Maureen's Musings – SPOTLIGHT
December 2 – Sapphyria's Book Reviews – SPOTLIGHT
December 2 – #BRVL Book Review Virginia Lee Blog – SPOTLIGHT
December 3 – FUONLYKNEW – SPOTLIGHT
December 3 – Baroness' Book Trove – SPOTLIGHT
December 4 – Nellie's Book Nook – REVIEW, CHARACTER GUEST POST
December 5 – Escape With Dollycas Into A Good Book – AUTHOR INTERVIEW
December 6 – I'm All About Books – SPOTLIGHT
December 7 – Celticlady's Reviews – SPOTLIGHT, EXCERPT
December 8 – Christy's Cozy Corners – GUEST POST
December 9 – Brooke Blogs – SPOTLIGHT
December 9 – Literary Gold – SPOTLIGHT, EXCERPT
December 10 – MJB Reviewers – SPOTLIGHT, EXCERPT
December 10 – BookishKelly2020 – SPOTLIGHT