I'm so excited to be a stop on the blog tour for author Tonya Kappes and her new release Dead As a Doornail.  This is the fifth book in her Kenni Lowry mystery series.  I have read all five of the books and I have really enjoyed them.
Dead As A Doornail (A Kenni Lowry Mystery)
Cozy Mystery
5th in Series
Henery Press (May 15, 2018)
Paperback: 266 pages
ISBN-13: 978-1635113341
Digital ASIN: B079V6DNFW

Purchase Links:
If you enjoy well written Southern cozies that feature a strong female lead that has the law backing her then you really have to try this book/series.
~Books a Plenty Book Reviews
Tonya Kappes has a knack for knowing what her fans like—a small-town atmosphere, quirky characters, and light mystery that will keep them guessing until the end. The bottom line is she's delivered again with this Kenni Lowry mystery.
~Mysteries With Character
Dead as a Doornail is an entertaining cozy mystery full of southern charm, humor, and a few quirky characters along the way.
~The Power of Words
There are always lots of laughs in a Kenni Lowry mystery and DEAD AS A DOORNAIL is chock full. Between "happy fat", bridesmaid duties, and quirky southern characters, readers will be giggling as Kenni solves her latest murder.
~Cozy Up With Kathy
The dialogue is clever as well as colorful. The characters as quirky as can be. The plotline strong and twisty and unusual. Whodunnit and why are not simple to solve.
~Laura's Interests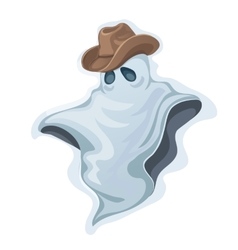 Synopsis:
Beauty is skin deep, but ugly goes clear to the bone. And doesn't our Sheriff Kenni Lowry know that? Well, she knows a lot of things.
Lucy Lowell takes great pride in writing negative reviews in the local newspaper for anything that does not go her way. When Lucy is found dead, it appears to be from natural causes.
But Sheriff Kenni Lowry knows there is more to it because the ghost of her grandfather, the ex-sheriff, is standing over the body.
His presence can only mean one thing: Murder!
Since Kenni's relationship with Deputy Finn Vincent has heated up, Kenni is having trouble conducting the investigation without Finn questioning her every move.
Can Kenni unravel the mystery on her own or will she have to tell Finn the real reason she knows it was murder—the ghost of her poppa?
It's blowin' up a storm and only Kenni knows how it'll end.  (Goodreads)
The author is very talented in her descriptive writing and whenever I read one of her books I am transplanted to the setting that she creates.  Cottonwood, Kentucky, seems as real a place as any other small town in the United States. I always enjoy my visits.
The writing style flows smoothly and the book is an easy read.  The characters are defined very clearly by their actions and words.  The characters are well rounded and three dimensional. I so enjoy spending time with Kenni and her grandfather.  Their love for each other crosses the border between the living and the dead.
The mystery was well paced and well plotted.  There were enough twists and turns to almost give me whiplash enough red herrings thrown in that I thought cats might start following me!  It was not an easy mystery to solve and that is fine with me.
I would recommend this book, and series, to anyone who enjoys a well crafted cozy paranormal.  This series is one of my favorite ghostly cozies and I cannot wait to read the next one.
I voluntarily reviewed an ARC of this book provided by the publisher, Henery Press, and NetGalley, which I greatly appreciate.
For years, USA Today bestselling author Tonya Kappes has been publishing numerous mystery and romance titles with unprecedented success. She is famous not only for her hilarious plot lines and quirky characters but her tremendous marketing efforts that have earned her thousands of followers and a devoted street team of fans.
Sign up for her newsletter on her website at Tonyakappes.com .
Visit Tonya:
Facebook at Author Tonya Kappes,
https://www.facebook.com/authortonyakappes
Kappes Krew Street Team
https://www.facebook.com/groups/208579765929709/
Website
tonyakappes.com
Goodreads
https://www.goodreads.com/author/show/4423580.Tonya_Kappes
Twitter 
https://twitter.com/tonyakappes11
Pinterest
https://www.pinterest.com/tonyakappes/
TOUR PARTICIPANTS
May 9 – Books a Plenty Book Reviews – REVIEW
May 10 – Mysteries with Character – REVIEW
May 10 – The Pulp and Mystery Shelf – GUEST POST
May 11 – The Power of Words – REVIEW
May 12 – cherylbbookblog – SPOTLIGHT
May 13 – Cozy Up With Kathy – REVIEW, CHARACTER INTERVIEW
May 14 – Laura's Interests – REVIEW
May 15 – Escape With Dollycas Into A Good Book – REVIEW
May 15 – Readeropolis – AUTHOR INTERVIEW
May 16 – Reading Is My SuperPower – REVIEW
May 16 – The Avid Reader – REVIEW
May 17 – T's Stuff – SPOTLIGHT
May 17 – Ruff Drafts – SPOTLIGHT
May 18 – FUONLYKNEW – REVIEW
May 19 – MJB Reviewers – REVIEW
May 20 – Brooke Blogs – CHARACTER GUEST POST
May 21 – My Reading Journeys – CHARACTER GUEST POST
May 21 – Varietats – REVIEW
May 22 – The Book Diva's Reads – SPOTLIGHT