I'm so excited to be a stop on the blog tour for author Maymee Bell and her new book Cake & Punishment.  This is the first book in her new Southern Baker Mystery series.
Cake and Punishment: A Southern Cake Baker Mystery
Cozy Mystery
1st in Series
Setting – Kentucky
Crooked Lane Books (May 8, 2018)
Hardcover 257 Pages
ISBN-13: 978-1683315711
Digital ASIN: B075QJM2W8

Purchase Links:
Synopsis:
In the first of a delectable new Southern-set baking cozy series, Sophia Cummings, pastry chef extraordinaire, must craft the perfect cake for an old friend's wedding while sifting through the suspects in a murder.
Bucolic Rumford, Kentucky has glowing fields of bluegrass, a fine selection of bourbons, and now a professional pastry chef. Broken-hearted Sophia Cummings has come home from New York City. She's not there a minute before she's charmed into making her high school friend Charlotte's wedding cake. The kitchen at the Rumford Country Club seems perfect until Chef Emile's body is discovered, sprawled near the stove, a cast iron skillet on the floor close by.
With one look at the shiny, new frying pan, Sophia knows it's not Emile's. She offers her knowledge to Sheriff Carter and her talents to Evelyn, the manager, who needs an interim chef. The mood in the country club is grim: Emile's peppery personality had burned members and staff alike. Sophia wonders which one of them burned him?
Perfect for fans of Joanne Fluke and JoAnna Carl, Cake and Punishment―with authentic Southern recipes!―will satisfy your sweet tooth. (Goodreads)
Review:
When reading anything written by this author, there are a few things you can be certain of: exceptional characters, a homey setting, humor and a great mystery. And of course all of those things are found in this book.
Sophia is a hardworking, honest, funny woman.  She is a great pastry chef and when she makes creations that others enjoy, that makes her very happy.  She has returned home from Manhattan after she caught her boyfriend cheating on her to try and heal her heart and head.  She is not planning on staying, only visiting. But somehow she finds herself agreeing to making the wedding cake for one of her highschool friends. Then she finds herself agreeing to help out her old boss by being the chef for the country club until they can find a replacement.  The regular chef has been murdered. As if that is not enough on her plate, she decides that she has to figure out who the murderer is.
The characters are well developed and well rounded. I enjoyed getting to know Sophia and her family and friends.  Her mother is a real piece of work, bossy and meddling, but she sure does love Sophia. Sophia enjoys spending time with some of her friends from highschool, and the longer she visits, the more she realizes that she misses her hometown.  
The writing style flows smoothly and the book is an easy read.  Although there is a lot of action in this book, it is as much character and dialogue driven as it is action driven.  The author is very talented in her descriptive writing and she knows how to create the perfect Southern small town, with the traditions and the nosiness and the helpfulness of neighbors.  
The mystery was well plotted and well paced.  There were enough suspects to consider and clues to sift through and that made this mystery difficult to solve.  
I would recommend this book to anyone who enjoys a well crafted cozy mystery.  I think this author has another great series to add to her name.
I received a free copy of this book from NetGalley in exchange for a honest review.  I would like to thank NetGalley and Crooked Lane Books for the opportunity to read and review this book.
Maymee Bell is the pen name of USA Today Bestselling author Tonya Kappes. She lives in Kentucky with her family and her two schnauzers. She likes strong coffee, slow-country days, and fresh-baked cookies – but she like telling stores best of all. This is her first SOUTHERN BAKER MYSTERY.
Visit Tonya:
Facebook at Author Tonya Kappes,
https://www.facebook.com/authortonyakappes
Kappes Krew Street Team
https://www.facebook.com/groups/208579765929709/
Website
tonyakappes.com
Goodreads
https://www.goodreads.com/author/show/4423580.Tonya_Kappes
Twitter 
https://twitter.com/tonyakappes11
Pinterest
https://www.pinterest.com/tonyakappes/
When did you know that you wanted to be an author?  What things, if any, influenced that decision?
I've always been able to tell a good story, so after a few people encouraged me to try my hand at writing, I did it and haven't looked back.
With so many cozies being written today, what makes your books stand out from the crowd?
My cozies are set in a southern town that makes the environment as much as a character as the actual characters. I think with the southern hospitality and humor that goes along with it, it's a refreshing change.
Do you work from an outline or plot or do you just see where the characters take you?
I always know who the victim, killer, and motive. From there, I simply just write and let the characters take the lead.
Do you read your reviews?  Do you respond to them, good or bad?  Do you do anything special to get those reviews?
I don't read them. I have so many deadlines that I can't spend my day looking at reviews. I appreciate all reviews good or bad and think they do have a place in the world, but I can't please everyone and I know that so there's no sense in trying to figure out who I can't please.
What advice would you give to your younger self?
Break the rules.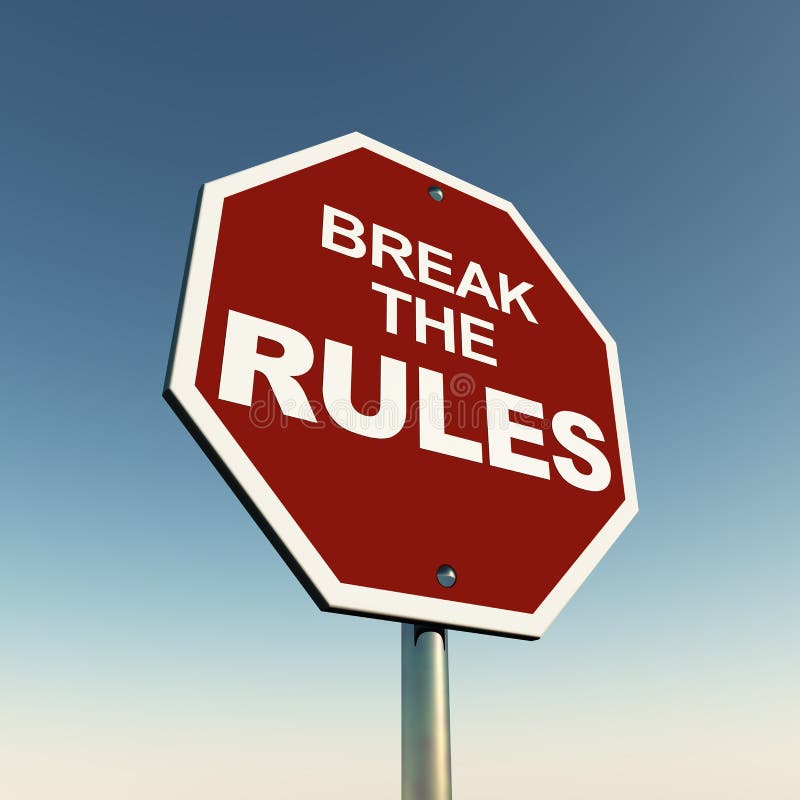 Do you think that the cover plays an important part in someone buying your book(s)?   Who designs your book covers?
Of course I do. I think it helps the reader pick it up for eye catching purposes and up to the blurb to really capture them. The publisher asks for input and with what I tell them, they come up with the design.
Please give us an insight into your main characters.  What do you think makes them special?
Sophia is heart broken and a very successful pastry chef who has lived the past ten years in New York City. She comes home to her small southern and gossipy town to get away for a while. Nothing special there, but the interaction with her southern mama and reconnection with friends, throw in a murder and it's a southern showdown.
What have you learned about yourselves since becoming an author?
I can do it and I'm disciplined. It's hard to sit down and write a book. Even harder to let the world read it. I'm pretty thick skinned at this point.
Do you write full-time or part-time?
Full time
What do your plans for future projects include?
I have a few other publishing contracts to finish up. Plus I'm a very successful cozy mystery indie published author with six other series, so I've got to keep those going. Lots of balls in the air.
What do you think the hardest part of writing is?  What is the easiest?
The hardest is actually sitting down to type out what I see in my head. The easiest is promotion.
What type of books do you like to read?  Who are some of your favorite authors?
I only ready cozies and too many to name to even have a favorite.
What is the one thing you would like your readers to know about you?
That I'm always blown away that they turn to one of my books to escape from reality. It's the highest compliment.
Do you have anything specific you would like to say to your readers?
I love them!
How can readers discover more about you and your work?
Be sure to stalk me everywhere! I do a lot of fun stuff and giveaways all week long!
Check out my links and follow me everywhere:
Tuesday Coffee with Tonya and Weekly Giveaway: http://www.tonyakappes.com/blog
Friend Friday – publishes each Friday where I give away a friend's cozy mystery book: https://www.facebook.com/authortonyakappes/?ref=settings
Webpage – http://www.tonyakappes.com
Facebook at Tonya Kappes Books – https://www.facebook.com/authortonyakappes/?ref=settings
PRIVATE Cozy Krew Group Page – https://www.facebook.com/groups/569578823146850/
E-mail – tonyak11.tk@gmail.com
Twitter – https://twitter.com/tonyakappes11/media
Amazon Author Page –https://www.amazon.com/Tonya-Kappes/e/B0048NYQLE
BookBub – https://www.bookbub.com/authors/tonya-kappes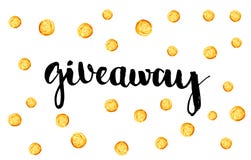 There is a Rafflecopter Giveaway for this tour.  Please follow this link to enter the giveaway.
http://www.rafflecopter.com/rafl/display/55df6ee651/
Tour Participants
April 25 – The Pulp and Mystery Shelf – CHARACTER GUEST POST
April 25 – Books a Plenty Book Reviews – REVIEW
April 26 – Babs Book Bistro – SPOTLIGHT, GIVEAWAY
April 26 – Bibliophile Reviews –  REVIEW, GIVEAWAY
April 27 – The Book Diva's Reads –  CHARACTER GUEST POST, GIVEAWAY
April 27 – 3 Partners in Shopping, Nana, Mommy, & Sissy, Too! – SPOTLIGHT, GIVEAWAY
April 28 – Ms. Cat's Honest World – REVIEW
April 28 – MJB Reviewers – REVIEW, AUTHOR INTERVIEW, GIVEAWAY
April 29 – Laura's Interests – REVIEW, GIVEAWAY
April 30 – Reading Is My SuperPower – REVIEW, GIVEAWAY
April 30 – A Holland Reads – SPOTLIGHT, GIVEAWAY
May 1 – My Reading Journeys – REVIEW, GIVEAWAY
May 1 – Mysteries with Character – AUTHOR INTERVIEW, GIVEAWAY
May 2 – Queen of All She Reads – REVIEW, GIVEAWAY
May 2 – Island Confidential – CHARACTER INTERVIEW
May 3 – Texas Book-aholic – REVIEW
May 3 – Valerie's Musings – GUEST POST
May 4 – The Power of Words – REVIEW
May 4 – Celticlady's Reviews – SPOTLIGHT
May 5 – Varietats – REVIEW, GIVEAWAY
May 6 – Brooke Blogs – SPOTLIGHT, GIVEAWAY
May 7 – FUONLYKNEW – REVIEW, GIVEAWAY
May 7 – Ruff Drafts – GUEST POST
May 8 – The Montana Bookaholic – REVIEW, CHARACTER GUEST POST
May 8 – Cinnamon, Sugar and a Little Bit of Murder – RECIPE POST, GIVEAWAY
May 9 – Moonlight Rendezvous – REVIEW, CHARACTER GUEST POST
May 9 – Escape With Dollycas Into A Good Book – REVIEW, GUEST POST, GIVEAWAY
May 10 – That's What She's Reading – REVIEW, GUEST POST, GIVEAWAY
May 10 – Bookworm Cafe – REVIEW
May 11 – Lisa Ks Book Reviews – REVIEW, RECIPE POST, GIVEAWAY
May 11 – Melina's Book Blog – REVIEW