fISh OUt of WaTER – An Ozarks Lake Mystery
Cozy Mystery
1st in Series
Publisher: BGM Press
Number of Pages: 275
I'm so excited to be a stop on the blog tour for author Marc Jedel and his new book Fish Out Of Water. It is the first book in his An Ozarks Lake Mystery Series.
Purchase Links: Amazon
fISh OUt of WaTER An Ozarks Lake Mystery
by Marc Jedel
The mystery within Fish Out of Water is extremely challenging. There are red herrings everywhere. It seems everyone had a motive to kill Duncan. By the end, I was almost expecting everyone to have done it together a la Murder on the Orient Express.
~Diane Reviews Books
Fish Out of Water was a delightful whodunit with truly engaging characters and a complicated mystery that I found to be completely entertaining.
~Escape With Dollycas Into A Good Book
Some of my favorite things about cozy mysteries are the small town atmosphere, the quirky, colorful characters and the fun clues sprinkled throughout that lead to the conclusion, which often leaves me surprised as to who did it. I got all of that along with some southern flavor.
~FUONLYKNEW
The first Ozarks Lake Mystery is a tale of secrets and small-town life with well-aimed digs covered by Southern congeniality. It's a tale of fitting in and finding home.
~Cozy Up With Kathy
Marc Jadel not only gives the reader great quirky characters but a strong well written storyline makes for a great read.
~My Reading Journeys
A small-town homicide. A community swamped in secrets. Can married amateur sleuths bait and capture the killer before the truth slips away?
Elizabeth Trout had escaped her rural Arkansas hometown. Compelled to sort through her deceased grandmother's belongings, she and her new husband Jonas make an unexpected trip to the family ranch. But when the property manager turns up dead, Elizabeth is rocked when her ex-boyfriend-turned-deputy arrests her for the murder.
With incriminating evidence and the sheriff convinced he's got the right suspect, Elizabeth and Jonas must fish for clues on their own. But with a multitude of potential culprits and her husband's contrasting personality, Elizabeth fears she may be left dangling on the hook for a crime she didn't commit.
Can these newlyweds net the real killer before Elizabeth is jailed for murder?
Fish Out of Water is the charming first book in the Ozarks Lake Mystery series. If you like quirky characters, clever twists and turns, and puzzling whodunits, then you'll love Marc Jedel's humorous tale.
Buy Fish Out of Water to reel in a slippery catch today!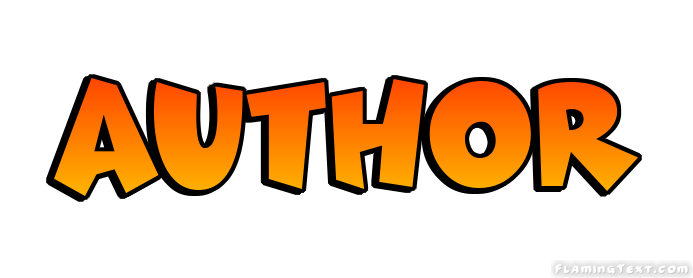 For most of my life, I've been inventing stories. Living in many places around the United States, including a lot of time in the South, has given me a particularly keen appreciation for those who feel like a "fish out of water" sometimes.
My writing skills were honed in years of marketing leadership positions in Silicon Valley. While my high tech marketing roles involved crafting plenty of fiction, we called these marketing collateral, emails and ads.
The publication of my first novel, Uncle and Ants in the Silicon Valley Mystery series, gave me permission to claim "author" as my job. And achieving Amazon Best Seller status gave me even better adjectives to use in front of "author." This has led to way more interesting discussions than answering "marketing."
Telling the stories in the Ozarks Lake Mystery series has given me an enjoyable opportunity to spend time with characters that somewhat resemble people I've known. Writing alternating chapters from the perspective of each spouse of the newlywed Trout couple allowed me to experience multiple personalities without getting a visit from mental health professionals.
Author Links
Website: www.marcjedel.com
BookBub: www.bookbub.com/profile/marc-jedel
FaceBook: www.facebook.com/MarcJedel.Author
LinkedIn: www.linkedin.com/in/mjedel/
GoodReads: www.goodreads.com/author/show/18403497.Marc_Jedel
To enter the Rafflecopter Giveaway, please click on the link below:
https://kingsumo.com/g/0nb2mo/win-a-signed-copy-of-fish-out-of-water-an-ozarks-lake-mystery
TOUR PARTICIPANTS
February 1 – Diane Reviews Books – REVIEW, CHARACTER INTERVIEW
February 1 – My Journey Back – CHARACTER GUEST POST
February 2 – I'm All About Books – SPOTLIGHT
February 2 – Sapphyria's Book Reviews – SPOTLIGHT
February 3 – Escape With Dollycas Into A Good Book – REVIEW, AUTHOR INTERVIEW
February 3 – FUONLYKNEW – REVIEW
February 4 – Literary Gold – CHARACTER GUEST POST
February 4 – Socrates Book Reviews – SPOTLIGHT
February 5 – Elizabeth McKenna – Author Blog – SPOTLIGHT
February 5 – Here's How It Happened – SPOTLIGHT
February 6 – I Read What You Write – GUEST POST
February 7 – Cozy Up With Kathy – REVIEW, AUTHOR INTERVIEW
February 8 – My Reading Journeys – REVIEW
February 8 – Adventures Of A Travelers Wife – GUEST POST
February 9 – Mysteries with Character – AUTHOR INTERVIEW
February 10 – Christy's Cozy Corners – REVIEW, CHARACTER GUEST POST
February 11 – MJB Reviewers – SPOTLIGHT
February 12 – Books a Plenty Book Reviews – REVIEW, GUEST POST
February 13 – Celticlady's Reviews – SPOTLIGHT
February 14 – Brooke Blogs – GUEST POST