I'm so excited to be a stop on the blog tour for author Connie Berry and her new book A Legacy of Murder.  This is the second book in her A Kate Hamilton Mystery series.
A Legacy of Murder: A Kate Hamilton Mystery

Traditional Mystery
2nd in Series
Crooked Lane Books (October 8, 2019)
Hardcover ~336 Pages
ISBN-10: 1643851543
ISBN-13: 978-1643851549
Digital ASIN: B07NKQDYM3

Purchase:    Amazon    Barnes & Noble   Indiebound     Kobo
American antique dealer Kate Hamilton's Christmastime jaunt to a charming English village leads to an investigation of a missing ruby…and a chain of murders.
It's Christmastime and antiques dealer Kate Hamilton is off to visit her daughter, Christine, in the quaint English village of Long Barston. Christine and her boyfriend, Tristan, work at stately-but-crumbling Finchley Hall. Touring the Elizabethan house and grounds, Kate is intrigued by the docent's tales of the Finchley Hoard, and the strange deaths surrounding the renowned treasure trove. But next to a small lake, Kate spies the body of a young woman, killed by a garden spade.
Nearly blind Lady Barbara, who lives at Finchley with her loyal butler, Mugg, persuades Kate to take over the murdered woman's work. Kate finds that a Burmese ruby has vanished from the legendary Blood-Red Ring, replaced by a lesser garnet. Were the theft and the woman's death connected?
Kate learns that Lady Barbara's son fled to Venezuela years before, suspected of murdering another young woman. The murder weapon belonged to an old gardener, who becomes the leading suspect. But is Lady Barbara's son back to kill again? When another body is found, the clues point toward Christine. It's up to Kate to clear her daughter's name in Connie Berry's second Kate Hamilton mystery, a treasure for fans of traditional British mysteries.
Like her protagonist, Connie Berry was raised in the antiques trade. After teaching theology for twenty-five years, she took up writing mysteries featuring high-end antiques and the legacy of the past. Connie loves history, cute animals, travel with a hint of adventure, and all things British. She lives in Ohio with her husband and adorable dog, Millie.
Author Links: Website –www.connieberry.com
Facebook  Author@Facebook.com
Twitter @conniecberry
Goodreads –https://www.goodreads.com/author/show/18733373.Connie_Berry
When did you know that you wanted to be an author? What things, if any, influenced that decision? 
I started writing stories as soon as I learned how to print. Before that, my mother, an ex-elementary-school teacher, read to me—wonderful stories from such classics as Mother Goose, Winnie the Pooh, and The Wind in the Willows. I loved interesting stories, and my mother encouraged me to write my own. She saved many of them, like the one pictured above. Looking back, most involved some kind of mystery, so the Kate Hamilton Mystery series is right on the path I started down long ago.
With so many cozies being written today, what makes your books stand out from the crowd?
My books are best described as traditional mysteries with cozy characteristics. They stand out because they are set in the U.K. and feature American antiques dealer, Kate Hamilton. Since I grew up in the high-end antiques trade, writing about that world comes naturally. I think my books also stand out because they involve precious objects from the past and an element of history. The first, A Dream of Death, takes place in Scotland's Inner Hebrides and features not only Bonnie Prince Charlie and his ill-fated attempt to take the British crown, but also a two-hundred-year-old unsolved murder. The second in the series, A Legacy of Murder (just released on October 8), is set in Suffolk, England, and features an elegant but crumbling Tudor mansion,  an Anglo-Saxon treasure trove unearthed in 1818, and a missing blood-red ruby ring. I'm passionate about history and the influence of the past on the present. 
Do you work from an outline or plot, or do you just see where the characters take you?
While I admire "pantsers" (those who write from the seat of their pants without an outline or even an idea of whodunit), I work best from a loose outline. I know where the plot is going and how I'm going to get there. Every once in a while, though, one of my characters says or does something I hadn't planned. That's fun—and usually exactly what was needed. 
Do you read your reviews? Do you respond to them, good or bad? Do you do anything special to get those reviews?  
It's hard not to read reviews. They're readily available on Amazon and Goodreads. Authors love getting feedback from readers (at least I do). We're curious to know what people thought about the characters, the setting, and the plot. Did they guess who the killer was in advance? (We hope not.) Did they connect with the protagonist enough to find out what happens to him/her in the next book? Some reviews are difficult. I had one on Goodreads that gave away the identity of the killer in the first sentence. I asked my publisher to intervene, and Goodreads put the comments after a "spoiler alert," so readers could choose to click on it or not. Some reviews are unfair. For example, a friend of mine got a one-star review on her wonderful book because it arrived in the mail damaged. I usually don't respond to reviewers. Maybe I should, but it always feels a little like currying favor. Fortunately my publisher takes care of all the trade reviews and peer author reviews.
What advice would you give to your younger self?
Start writing mysteries sooner! I began writing professionally rather late, after raising two sons and a twenty-five-year career teaching theology. I wouldn't change that, but I would like to have a longer back list.
Do you think that the cover plays an important part in someone buying your book(s)? Who designs your book covers?
Covers are incredibly important because they give the reader hints about what to expect inside. In general, cozy covers have lots going on, bold colors, some humor, and an animal or two. Traditional mysteries often feature landscapes. Romance novels usually show the main character or characters. Suspense novels and thrillers use darker colors and stark graphics. Literary fiction covers are artsy and cool. Publishers know what readers look for and use covers to market what's inside. My publisher, Crooked Lane, has an art department that develops my covers. I love what they came up with for bothmbooks.
Please give us an insight into your main characters. What do you think makes them special?
My protagonist, Kate Hamilton, is a recent widow with two college-age children. She grew up in the antiques trade and owns a small shop in her hometown, featuring fine objects from the seventeenth, eighteenth, and nineteenth centuries. Three years before the series opens, her Scottish-born husband died of a massive heart attack. Having lost her brother, her father, and her husband—each suddenly and unexpectedly—Kate guards her heart. This becomes a problem when, in Scotland, she meets a charming English detective inspector named Tom Mallory. A brutal murder brings them together, and they pool their skills to solve a series of murders, both current and historical. 
What have you learned about yourself since becoming an author?
That's a hard question. I've learned a lot about writing and the publishing business, but about myself? Well, maybe I've learned that I can write to a deadline. When I was teaching, each week I wrote a fifty-minute lecture. That discipline prepared me to produce a lot of writing in a short period of time when necessary.
Do you write full-time or part-time? What do your plans for future projects include?
I try to write full-time—unless life intervenes, as it so often does. I work trade shows four times a year and travel internationally, so I do take breaks. At least once each year, my husband and I travel to the U.K. While this isn't writing as such, it does count as research. Right now I'm writing Book 3 in the Kate Hamilton Mystery series. And I'm developing a synopsis for another series (my first public reveal, so no hints!).
What do you think the hardest part of writing is? What is the easiest?
Putting raw words on a blank page is the hardest thing I do because those first words are never elegant, and I love elegant writing. The easiest thing I do is revising, rewriting, and polishing those words into language that flows and resonates with my vision. I love that part of writing—so much that I often begin a writing session by lightly revising the previous chapter to get myself in the mood.
What type of books do you like to read? Who are some of your favorite authors?
Thanks to my book club, I read all kinds of books, both fiction and non-fiction, but I really love to read mysteries set in the UK. Among my favorite authors are Deborah Crombie, Charles Todd, Ruth Ware, Susan Hill, Tana French, Ann Cleeves, Val McDermid, Rhys Bowen, and Anthony Horowitz. I also read the classics. In fact my new reading plan includes one classic work of literature for every four mysteries. I just finished Anthony Trollope's The Way We Live Now. This spring I'll be leading my book club in a discussion of The Scarlet Letter.
What is the one thing you would like your readers to know about you?
I love the fact that my family history leads directly to Europe. While my father's parents were born in Scotland, my mother's parents were born in Norway and Denmark, so I grew up with lots of northern European influences—music, food, traditions. This holiday season will mark the 110th anniversary of the Gerald Geraldson Family Christmas Party. I think that's pretty remarkable. I also love learning about other traditions and ethnicities. 
Do you have anything specific you would like to say to your readers?
I hope you will enjoy reading the Kate Hamilton mysteries as much as I loved writing them. Let me know what you think—questions are welcome!
How can readers discover more about you and your work?  
   Website: www.connieberry.com where readers can sign up for The Plot Thickens, my monthly
       newsletter.
   Blog: I blog with two groups—Miss Demeanors (https://www.missdemeanors.com) and 
      Writers Who Kill (https://writerswhokill.blogspot.com) 
   Facebook: Connie Berry, Author
   Twitter: @conniecberry
   Pinterest: Connie Campbell Berry
   Amazon Author Page: www.amazon.com/connie-berry
   Goodreads:  https://www.goodreads.com/author/18733373.Connie_Berry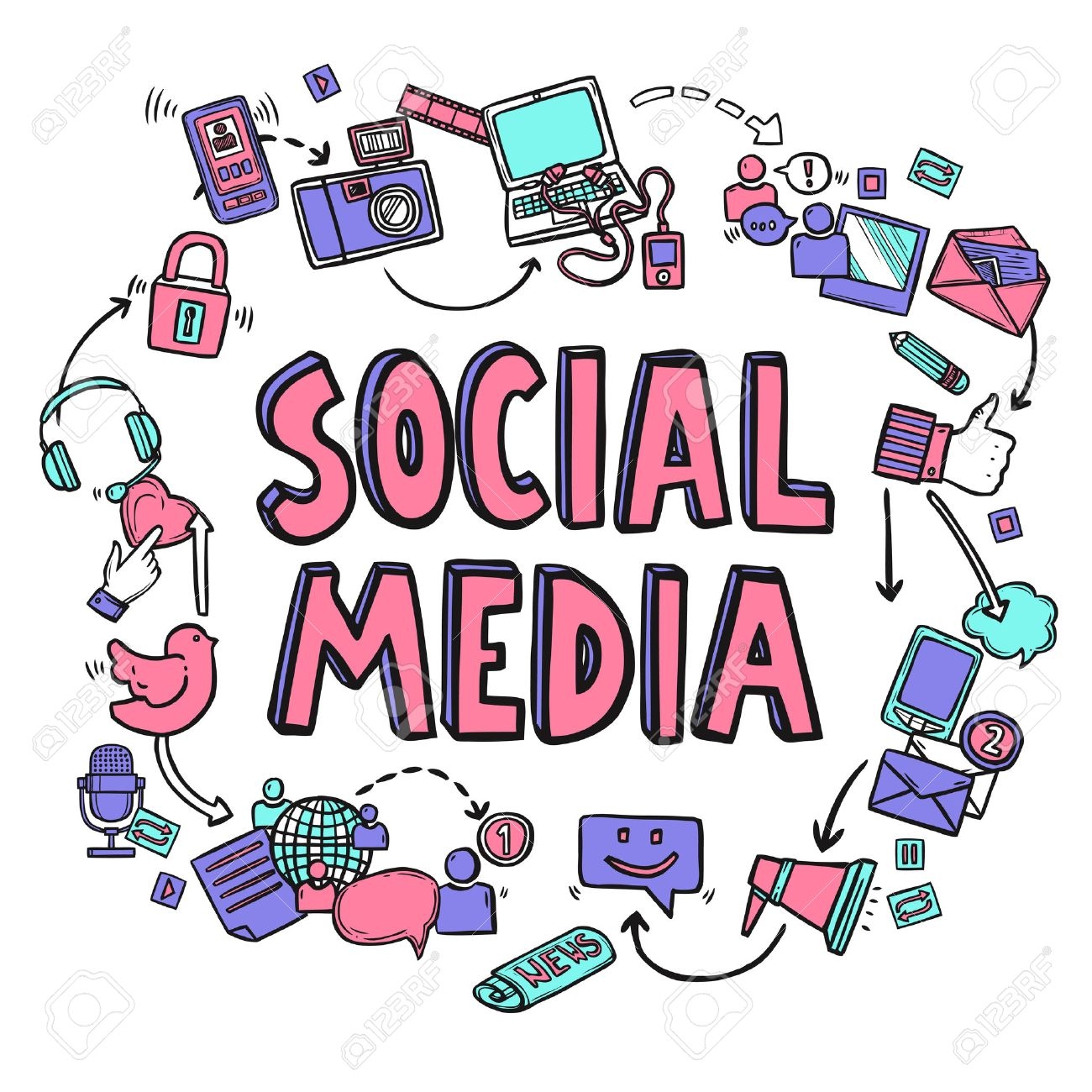 To enter the Rafflecopter Giveaway, click on the line below:
http://www.rafflecopter.com/rafl/display/02887792953/?widget_template=56d5f80dbc544fb30fda66f0
TOUR PARTICIPANTS
November 1 – Escape With Dollycas Into A Good Book – SPOTLIGHT
November 1 – The Power of Words – REVIEW
November 1 – Literary Gold – AUTHOR INTERVIEW
November 2 – The Avid Reader – REVIEW
November 2 – FUONLYKNEW – SPOTLIGHT
November 2 – MJB Reviewers – AUTHOR INTERVIEW
November 3 – Carole's Book Corner – REVIEW
November 3 – I Read What You Write – REVIEW
November 3 – Babs Book Bistro – SPOTLIGHT – Satisfaction for Insatiable Readers
November 4 – Baroness' Book Trove – REVIEW
November 4 – eBook Addicts – SPOTLIGHT
November 4 – Diane Reviews Books – CHARACTER INTERVIEW
November 5 – Cozy Up With Kathy – REVIEW, CHARACTER GUEST POST
November 5 – Brianne's Book Reviews – REVIEW
November 5 – Brooke Blogs – GUEST POST
November 6 – Reading Is My SuperPower – REVIEW
November 6 – StoreyBook Reviews – GUEST POST
November 7 – A Blue Million Books – AUTHOR INTERVIEW
November 7 – Books a Plenty Book Reviews – REVIEW
November 8 – Book Club Librarian – REVIEW
November 8 – Celticlady's Reviews – SPOTLIGHT
November 8 – Cassidy's Bookshelves – GUEST POST
November 9 – Readeropolis – SPOTLIGHT
November 9 – The Bookwyrm's Hoard – REVIEW
November 10 – A Wytch's Book Review Blog – REVIEW, CHARACTER INTERVIEW
November 10 – Here's How It Happened – GUEST POST
November 11 – LibriAmoriMiei – REVIEW
November 11 – The Cozy Pages – REVIEW
November 11 – Christa Reads & Writes – REVIEW
November 12 – Mysteries with Character – AUTHOR INTERVIEW
November 12 – Read Your Writes Book Reviews – CHARACTER INTERVIEW
November 12 – Elizabeth McKenna – Author – SPOTLIGHT