I am thrilled to be a part of the blog tour for St. Martin's Press for The First Kiss Of Summer by Emily March.  This is the 14th book in this great series.  I am also hosting a Book Giveaway.
The First Kiss Of Summer
Eternity Springs, Book #14
Emily March
5 Stars
Synopsis:
Spring has come to Eternity Springs in the newest installment in this New York Times bestselling series by Emily March.
When Josh Tarkington gets stuck on a gondola with the lovely Caitlin Timberlake, he thinks his consistently bad luck might have changed.
After their blossoming romance is interrupted, Caitlin realizes that her encounter with Josh was a sign that she needed to make a major life change. So she packs up her things and moves to Eternity Springs, opens a day care, and sets her cap for the town's mechanic—Josh.
But Josh is hiding a well of secrets that would ruin him, and his relationship with everyone in Eternity Springs—especially Caitlin. When tragedy strikes, Josh and Caitlin find themselves, and their relationship, tested beyond imagining. Will they be able to find their way back to each other? (Goodreads)

Review:
The characters are well rounded and well developed.  I really enjoyed getting to meet Caitlin and Josh.  Caitlin is a small town girl who made a name for herself in New York as a textile designer.  But  she starts feeling like she wants to return home to be near her family and do something different in her life so that is what she does.  Josh has a lot of baggage that he carries with him.  He does not want a relationship or a happily ever after with anyone.  He has too many bad memories from his past and he has too many secrets that he feels he must keep. But when Caitlin meets Josh, she knows that he is the one for her.  Now she just has to convince Josh of that fact and that will not be easy.  I thought that they made a great couple and I was pulling for them to get together.
The writing style flows smoothly and the book is an easy read.  The author is very talented in writing an emotional book and much of what happened pulled at my heartstrings.  I really enjoyed that she included journal entries that helped with the backstory of the person writing the journal.  She took some serious issues in our society, such as drug abuse, and wrote about them in a touching way.  That could not have been easy.  
I would recommend this book to anyone who enjoys a well written contemporary romance.  This book will take you on an emotional rollercoaster ride but sometimes as a reader we all need that.  It is not only a love story, it is a story about second chances, fighting for what you want and forgiving yourself as well as others.  
I voluntarily reviewed an ARC of this book provided by the publisher, St. Martin's Press, and NetGalley, which I greatly appreciate.
Buy Links:
Emily March is the New York Times, Publishers Weekly, and USA Today bestselling author of over thirty novels, including the critically acclaimed Eternity Springs series. Publishers Weekly calls March a "master of delightful banter," and her heartwarming, emotionally charged stories have been named to Best of the Year lists by Publishers Weekly, Library Journal, and Romance Writers of America. A graduate of Texas A&M University, Emily is an avid fan of Aggie sports and her recipe for jalapeño relish has made her a tailgating legend.
Social Links:
Twitter: @EmilyMarchBooks
Facebook: Emily March
Pinterest: Emily March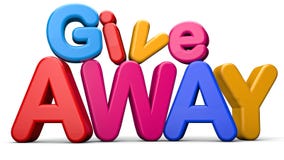 The prize for this giveaway is a mass market copy of The First Kiss Of Spring.
U.S. entries only.
To be eligible to win, please leave a comment on this blog, along with you email address so I can reach you if you are the winner.  Please remember to leave your email address.  I will randomly pick a winner on Sunday, March 4th.  Good luck and happy reading.
I would like to thank St. Martin's Press and Emily March for letting me participate in this blog tour.