I'm so excited to be a stop on the blog tour for author Tonya Kappes and her new release Six feet Under.  This is the fourth book in her Kenni Lowry Mystery series.  This author writes such fantastic books and this one is no different.
Cozy Mystery
4th in Series
Setting – Kentucky
Henery Press (March 13, 2018)
Paperback: 268 pages
ISBN-13: 978-1635113082
Purchase Links:
Description
Too many cooks in the kitchen spoil the broth. And let me tell you, this broth is in trouble. Get ready for a Southern showdown.
The residents of Cottonwood, Kentucky are sent into a tizzy when the Culinary Channel comes to town to film an episode of Southern Home Cookin' with celebrity chef Frank Von Lee.
Especially Sheriff Kenni Lowry.
Her mama's award-winning chicken pot pie is what brought Frank to town, and they don't make hair in the South bigger than her mama's ego after the news.
When Frank Von Lee is found dead from food poisoning and the most likely culprit is Mama's chicken pot pie, Kenni's poppa, the former sheriff, comes back from the Great Beyond to assist in the investigation.
But nothing's prepared Kenni for such a personal tie to a case, and she finds herself pushing the limits of the laws she's sworn to protect.
This book's so delicious it'll make your mouth water and leave you hankerin' for more.  (NetGalley)
Review:
The author is very talented in her descriptive writing and her ability to create a small town Southern setting.  You can tell she knows the ins and outs of places in the South and she creates towns that are spot on.  The writing style flows smoothly and the book is an easy read.  The mystery was carried on well throughout the entire book.  There were plenty of suspects to consider and enough clues to sift through that I never really did figure out the culprit until it was revealed at the end.
The characters are well developed and well rounded.  They seem very realistic to me because they all have their flaws.  In this book we see Kenni almost crossing the boundaries of what is ethical and what is not.  She wants to do whatever it takes to make sure that the primary suspect in the murder case is proven innocent but she just might have to cross a line that is best left not crossed.  Poppa has once again come from the afterlife to help Kenni and I just love the interaction between him and Kenni.  We should all be so lucky to have someone like Poppa in our lives.  
I would recommend this book, and series, to anyone who enjoys a well crafted paranormal cozy.  With great characters, a homey setting and a well plotted mystery, what's not to love?
I received a free copy of this book from NetGalley in exchange for a honest review.  I would like to thank NetGalley and Henery Press for the opportunity to read and review this book.
For years, USA Today bestselling author Tonya Kappes has been publishing numerous mystery and romance titles with unprecedented success. She is famous not only for her hilarious plot lines and quirky characters but her tremendous marketing efforts that have earned her thousands of followers and a devoted street team of fans.
Sign up for her newsletter on her website at Tonyakappes.com .
Visit Tonya:
Facebook at Author Tonya Kappes,
https://www.facebook.com/authortonyakappes
Kappes Krew Street Team
https://www.facebook.com/groups/208579765929709/
Website
tonyakappes.com
Goodreads
https://www.goodreads.com/author/show/4423580.Tonya_Kappes
Twitter 
https://twitter.com/tonyakappes11
Pinterest
https://www.pinterest.com/tonyakappes/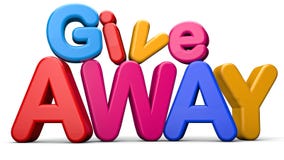 There is a Rafflecopter Giveaway for this tour.  Please follow this link to enter the giveaway.
EMBED CODE
<a class="rcptr" href="http://www.rafflecopter.com/rafl/display/55df6ee643/" rel="nofollow" data-raflid="55df6ee643″ data-theme="classic" data-template="" id="rcwidget_jxwave6x">a Rafflecopter giveaway</a>
http://a%20href=
TOUR PARTICIPANTS
March 6 – Teresa Trent Author Blog – REVIEW, CHARACTER INTERVIEW
March 6 – Escape With Dollycas Into A Good Book – REVIEW, GIVEAWAY
March 7 – Lisa Ks Book Reviews – CHARACTER GUEST POST, GIVEAWAY
March 7 – Queen of All She Reads – GUEST POST, GIVEAWAY
March 8 – Babs Book Bistro – GUEST POST, GIVEAWAY
March 8 – Dee-Scoveries – SPOTLIGHT
March 9 – Ruff Drafts – AUTHOR INTERVIEW
March 9 – StoreyBook Reviews – GUEST POST, GIVEAWAY
March 10 – Christa Reads and Writes – CHARACTER GUEST POST
March 10 – Brooke Blogs – SPOTLIGHT, GIVEAWAY
March 11 – Varietats – REVIEW, GIVEAWAY
March 12 – Texas Book-aholic – REVIEW
March 12 – Back Porchervations – REVIEW
March 13 – FUONLYKNEW – REVIEW, GIVEAWAY
March 13 – Island Confidential – CHARACTER INTERVIEW
March 14 – My Reading Journeys – REVIEW, CHARACTER GUEST POST
March 14 – Books, Movies, Reviews. Oh my! – REVIEW
March 15 – MJB Reviewers – REVIEW, GIVEAWAY
March 15 – The Montana Bookaholic – SPOTLIGHT
March 16 – Laura's Interests – REVIEW, CHARACTER GUEST POST
March 16 – Community Bookstop – REVIEW
March 17 – Books a Plenty Book Reviews – REVIEW, GIVEAWAY
March 18 – Cozy Up With Kathy – REVIEW
March 18 – La libreria di Beppe – SPOTLIGHT, GIVEAWAY
March 19 – Reading Is My SuperPower – REVIEW, GUEST POST, GIVEAWAY
March 19 – Back Porchervations – REVIEW