I'm so excited to be a stop on the blog tour for author Caroline Fardig and her new release Southern Discomfort. This is the first book in this great new series.  I am looking forward to reading the next one.
Southern Discomfort: A Southern B&B Mystery

Cozy Mystery
1st in Series
Alibi (March 6, 2018)
ASIN: B071K4DV7W
Purchase Links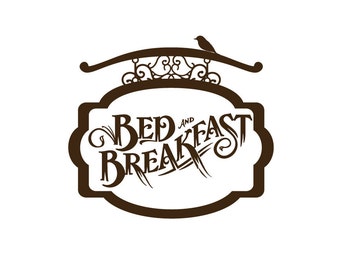 Synopsis:
Southern hospitality meets deadly deception in the start of a charming new mystery series from the USA Today bestselling author of the Java Jive novels.
Quinn Bellandini loves her life in Savannah, Georgia, where she runs her grandfather's B&B with her sister, Delilah. From baking fresh scones and serving up grits every morning to ensuring the guests see the best of their historic city, Quinn can't imagine doing anything else—even if it means dealing with nuisances like the occasional malfunctioning commode. But when Quinn drops by the local restaurant owned by her friend Drew Green, and stumbles upon a murder, her whole world comes crashing down.
Drew's brother was always a little surly, but Quinn can't imagine that someone disliked the prickly chef enough to kill him. The police, on the other hand, don't believe that Quinn was simply in the wrong place at the wrong time. Before her guests can even digest the next morning's gourmet breakfast, Quinn learns that she and Drew are suspects.
Drew thinks they should do some investigating of their own. Quinn is pretty sure she's better suited to playing hostess than amateur sleuth. But with Delilah as her cynical sidekick, Quinn starts looking for the real killer—before she gets put away faster than you can say "sugar." (Goodreads)
Review:
The characters are well rounded and well developed.  I really liked the relationship between Quinn and Delilah.  The sisters are very close and would do anything for each other.  They are also very close to Papa Sal, their grandfather. They are a close knit family and do a good job of running their bed and breakfast.  And I cannot forget to mention the ghost of Uncle Frank. When someone is murdered and Quinn's best friend, Drew, is accused of the murder, Quinn and Delilah will do whatever it takes to find the culprit.  
I really enjoyed the setting of this story.  I thought the setting of a bed and breakfast in Savannah, Georgia, was very special.  I felt like I was right there, watching the magic show happening and smelling the delicious foods that they were serving.  
The writing style flows smoothly and the book is an easy read.  I felt that the author defined the characters very clearly by their actions and words.  The mystery was was well written and was carried on well throughout the entire book. There were enough suspects to consider and clues to sift through and the mystery was not an easy one to solve.
I would recommend this book to anyone who enjoys a well crafted cozy mystery.  With engaging characters, a fantastic setting, a great mystery and lots of laughs, this book is definitely on you do not to miss.
I voluntarily reviewed an ARC of this book provided by the publisher,Random House Publishing Group-Alibi, and NetGalley, which I greatly appreciate.
Social Media
Website:  www.carolinefardig.com
Blog:  http://www.carolinefardig.com/blog/
Twitter:  @carolinefardig
Facebook:  http://www.facebook.com/carolinefardigbooks
Don't miss Caroline Fardig's thrilling Java Jive mysteries, which can be read together or separately:
DEATH BEFORE DECAF
 | MUG SHOT
 | A WHOLE LATTE MURDER
 | BREW OR DIE
 | MURDER OVER MOCHAS
TOUR PARTICIPANTS
March 5 – View from the Birdhouse – SPOTLIGHT
March 5 – Ruff Drafts – INTERVIEW
March 6 – The Pulp and Mystery Shelf – SPOTLIGHT
March 6 – Laura's Interests – REVIEW
March 7 – Back Porchervations – REVIEW
March 7 – 3 Partners in Shopping, Nana, Mommy, &, Sissy, Too! – SPOTLIGHT
March 8 – MysteriesEtc – REVIEW
March 8 – Babs Book Bistro – SPOTLIGHT
March 9 – My Reading Journeys – REVIEW
March 9 – Teresa Trent Author Blog – GUEST POST
March 10 – MJB Reviewers – REVIEW
March 10 – Escape With Dollycas Into A Good Book – SPOTLIGHT
March 11 – Queen of All She Reads – REVIEW
March 11 – La libreria di Beppe – SPOTLIGHT
March 12 – Mystery Thrillers and Romantic Suspense Reviews – GUEST POST
March 12 – Socrates' Book Reviews – REVIEW
March 13 – Cozy Up With Kathy – REVIEW, INTERVIEW
March 13 – A Chick Who Reads – REVIEW
March 14 – Melina's Book Blog – REVIEW
March 14 – A Holland Reads – SPOTLIGHT
March 15 – The Montana Bookaholic – REVIEW
March 15 – Island Confidential – SPOTLIGHT
March 16 – Books a Plenty Book Review – REVIEW
March 16 – Bibliophile Reviews – REVIEW
March 17 – Varietats – REVIEW
March 18 – Brooke Blogs – REVIEW