I'm so excited to be a stop on the blog tour for author Tina Kashian and her new release Stabbed In The Baklava.  This is the second book in the Kebab Kitchen Mystery series.
Stabbed in the Baklava (A Kebab Kitchen Mystery)

Cozy Mystery
2nd in Series
Kensington (August 28, 2018)
Mass Market Paperback: 336 pages
ISBN-10: 1496713494
ISBN-13: 978-1496713490
Digital ASIN: B077WVFL8M

Purchase Links
Amazon: https://amzn.to/2thcnMU
Barnes & Noble: https://bit.ly/2EUI5Dh
iBooks: https://apple.co/2JQmvnn
Google Books: https://bit.ly/2qDzgt9
Kobo: https://bit.ly/2Hf71f1
Tense yet fun, this second book in the series was entertaining to read. The motives and suspects are varied, secrets are revealed and Lucy has to escape personal endangerment once again.
~Laura's Interests
If you are searching for a funny story with some delicious food, this is your book! 😉
~Varietats
I greatly enjoyed the bits and pieces of Mediterranean food, music, and dances that the author weaves into the story. It adds an authentic touch to the theme and will leave the reader hungry for a taste of the delectable food served at the Kebab Kitchen!
~Cinnamon, Sugar and a Little Bit of Murder
Well-plotted and lots of fun, the mystery and the characters will keep you fully engaged from start to finish!
~Reading Is My SuperPower
. . .  a quaint small town, charming characters and food descriptions that will have you salivating.
~The Avid Reader
Overall the book does what it should – keep you guessing from start to finish while uncovering clues and trying to keep Lucy out of too much trouble.
~Storeybook Reviews
The book is well-written, and the pacing is perfect. I loved the cast of secondary characters, especially the relationship she has with her family.
~Devilishly Delicious Book Reviews
With a cleverness worthy of the mystery world's greatest authors, Tina Kashian filled STABBED IN THE BAKLAVA with suspects, clues, twist and turns, and red herrings enough to keep me guessing until the end!
~Lisa Ks Book Reviews
Lucy Berberian has taken over her family's Mediterranean restaurant on the Jersey Shore after an unsatisfying stint at a Philadelphia law firm. It's great to be back in her old beach town, even if she's turning into a seasoned sleuth . . .

Catering a high-society wedding should bring in some big income for Kebab Kitchen—and raise its profile too. But it's not exactly good publicity when the best man winds up skewered like a shish kebab. Worse yet, Lucy's ex, Azad—who's the restaurant's new head chef—is the prime suspect. But she doesn't give a fig what the cops think. He may have killer looks, but he's no murderer. She just needs to prove his innocence, before he has to go on the lamb . . .

Recipes included!
The characters are well developed and well rounded.  I love the relationship between Lucy and her family, you can tell they love each other and will do anything for each other.  She does butt heads with them at times, but that happens in all families. I like the time that she spend with her best friend, Katie, and the fact that they get into all kinds of mischief, all in the name of crime solving.  You never know what they will do next. Lucy has two men interested in her, and I am not sure which man she will pick (although I know who I want her to pick). I just hope she makes a decision soon, I am not a fan of love triangles.
The writing style flows smoothly and defines the characters very clearly through their actions and words.  The author is very talented in her descriptive writing without getting too wordy. I felt like I was right there on the Jersey shore, watching all of the action taking place and enjoying the aromas of the restaurant.
The mystery is well plotted and carries on well throughout the entire book.  There were enough suspects to consider and clues to sift through, and when you add in the plenty of twists and turns it is not easy to solve.  And that is how I like my mysteries.
I would recommend this book to anyone who enjoys a well crafted cozy mystery.  It has everything that I look for in a cozy: engaging characters, and intriguing mystery and a charming setting.  Do not miss this book (and series).
I voluntarily reviewed an ARC of this book provided by the publisher, Kensington Books, and NetGalley, which I greatly appreciate.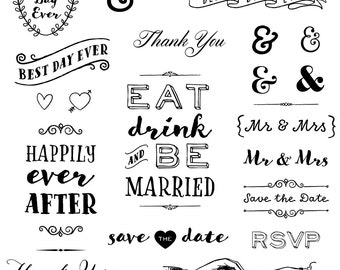 Tina Kashian spent her childhood summers at the New Jersey shore, building sand castles, boogie boarding, and riding the boardwalk Ferris wheel. She also grew up in the restaurant business where her Armenian parents owned a restaurant for thirty years. She worked almost every job—rolling silverware and wiping down tables as a tween, to hosting and waitressing as a teenager.
After college, Tina worked as a NJ Deputy Attorney General, a patent attorney, and a mechanical engineer. Her law cases inspired an inquiring mind of crime, and since then, Tina has been hooked on mysteries. The Kebab Kitchen Cozy Mystery series launches with Hummus and Homicide, followed by Stabbed in the Baklava and One Feta in the Grave by Kensington Books. Tina still lives in New Jersey with her supportive husband and two young daughters. Please visit www.tinakashian.com and join her Newsletter to enter free contests to win books, get delicious recipes, and to learn when her books will be released.
Author Links
To enter the Giveaway, click on the link below:
http://www.rafflecopter.com/rafl/display/02887792751/?
TOUR PARTICIPANTS
August 27 – Laura's Interests – REVIEW
August 27 – The Pulp and Mystery Shelf – SPOTLIGHT
August 28 – Varietats – REVIEW
August 28 – Cinnamon, Sugar and a Little Bit of Murder – REVIEW
August 29 – Reading Is My SuperPower – REVIEW
August 29 – Babs Book Bistro – SPOTLIGHT
August 29 – Socrates' Book Reviews – SPOTLIGHT
August 30 – The Avid Reader – REVIEW
August 30 – Ruff Drafts – GUEST POST
August 30 – FUONLYKNEW – SPOTLIGHT
August 31 – StoreyBook Reviews – REVIEW
August 31 – A Blue Million Books – CHARACTER GUEST POST
September 1 – Devilishly Delicious Book Reviews – REVIEW
September 1 – Lisa Ks Book Reviews – REVIEW
September 2 – Cozy Up With Kathy – REVIEW
September 3 – The Montana Bookaholic – REVIEW
September 3 – A Holland Reads – SPOTLIGHT
September 3 – T's Stuff – AUTHOR INTERVIEW
September 4 – Escape With Dollycas Into A Good Book – REVIEW
September 4 – Teresa Trent Author Blog – AUTHOR INTERVIEW
September 5 – Bibliophile Reviews – REVIEW  
September 5 – Celticlady's Reviews – SPOTLIGHT
September 6 – MJB Reviewers – REVIEW
September 6 – Island Confidential
…